Association News
NANN celebrates 2018 award winners at conference!
NANN is thrilled to share the recipients of our 2018 awards.

Carol Jaeger, DNP RN APRN NNP-BC
Lifetime Achievement Award

Erin L. Keels, DNP APRN-CNP NNP-BC
Leadership Award

Susan Meier, DNP APRN NNP-BC
Navigator Award

Ann Gibbons Phalen, PhD CRNP NNP-BC
Distinguished Service Award

Ebru Temizsoy
Research Abstract Award Winner for Effects of Non-Traumatic Nasopharyngeal Suction Technique in Infants during Non-Invasive Ventilation

Wanli Xu, RN PhD
Small Grant Recipient for The Impact of Stress and Gut Inflammation on Neurodevelopmental Outcomes in Extremely Preterm Infants

Marliese Nist, MS RNC-NIC
Small Grant Recipient for Inflammatory Mediators of Stress Exposure and Neurodevelopment in Very Preterm Infants

Julie Vignato, PhD RN RNC-LRN CNE
Small Grant Recipient for Silent Suffering: The Lived Experience of Perinatal Pain and Depression

Katherine Vincent, MSN APRN NNP-BC
NNP Rising Star Award

Kamela Loo, MSN APRN NNP-BC RNC-NIC CFNP
Neonatal Nurse Practitioner Excellence Award

Judith Carter, RN CCRN, and the Boston Children's Hospital NICU Quality Improvement Team
2018 ANC Article of the Year for Systemic Changes to Help Parents of Medically Complex Infants Manage Medical Expenses
Whitney Zachritz, MSN RN
Clinical Abstract Award Winner for A Bar Code Scanning Human Milk Management System Decreases RN Workload and Improves Satisfaction
NANN Announces 2018 Emerging Leader Fellows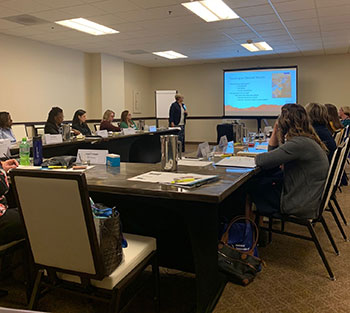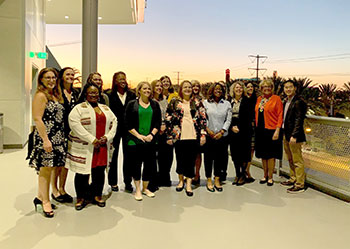 NANN and Synova Associates have partnered in an exciting new opportunity aimed at engaging and training new NICU nurse leaders. The Emerging Leader Fellowship is an expert delivered 8-month program that involves leadership assessments and covers topics such as emotional intelligence, time management, governance, transitioning from peer to leader, giving effective feedback, having difficult conversations, and more. NANN is thrilled to announce the 2018 Emerging Leader Fellows who kicked off their education at NANN's 34th Annual Conference in Anaheim, CA, last month:
Jill Beck, MSN RNC-NIC
Britt Days, RN BSN
Nicole Dixon, MSN RN RNC-LRN
Amanda Erickson, RN BSN
Meghan Foster, MSN BSN RNC-NIC
Tosha Harris, DNP NNP-BC
Wendy Hawse, RN BSN CCRN RNC-NIC
Amy Hunt, BSN RNC-NIC
Cheryl Meador, RN BSN
Amanda Mock, MSN RNC-NIC NIDCAP Certified
Heidi Thompson, MSN RN
Stacy Willenbucher, RN BSN RNC-NIC
Julie Williams, MS CRNP NNP-BC
Renewing members save with multi-year renewal discounts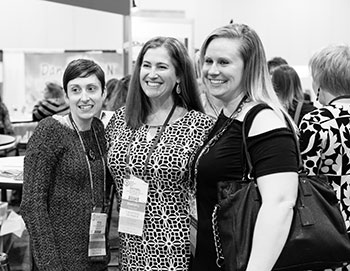 Looking for a way to make your NANN membership more affordable? Renewing members can take advantage of our multi-year renewal and discounts! Next time you renew, select a two- or three-year membership to save $10 or $20 respectively. Renewal options will display in My Account if your membership expires within three months. You can also call Member Services at 800.451.3795 to take advantage of multi-year renewal at any time!
Have you taken advantage of NANN's member referral program?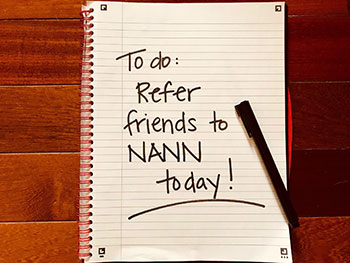 NANN's membership has grown in 2018 and it's thanks in part to our members referring other nurses to join! Have you referred your friends or colleagues yet? If you refer at least five new nurses who join, you'll earn a $100 Amazon gift card.
Congratulations to our third quarter member referral gift card winners:
Anahit Sarin-Gulian
Jessica Wallace
Julie Williams
Learn more about our referral rewards program.
Take your MyNANN profile to the next level

Engaging with your colleagues via the MyNANN online community is one of the best ways to make the most of your NANN membership. Build a profile that highlights your experience and interests, find like-minded peers, discuss challenges and best practices, and deepen your NANN connections. If you haven't been to MyNANN lately, it has a whole lot to offer. We've added some fun features, and there's more to come in future months.
Log in and update your MyNANN profile today!
Take advantage of discounts and free articles from Advances in Neonatal Care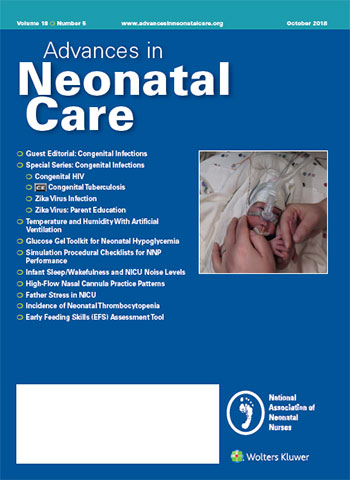 Did you know that NANN members save 30% on continuing nursing education (CNE) through Advances in Neonatal Care? Use code ANC-NANN when purchasing continuing education (CE) activities associated with the journal and follow the steps below:
Log in to the CE Connection Nursing Center website using your NursingCenter.com user ID and password.
Visit the Advances in Neonatal Care journal subsite and enter the code ANC-NANN at checkout.
Complete the purchase and enjoy your discounted CNE.
As the most cited neonatal nursing journal, Advances in Neonatal Care is known as a valuable and credible resource for neonatal nursing practice.
Our Sponsor