Small Grants Program
The Small Grants Mentee/Mentor Program accepts applications from NANN members interested in developing their research skills and/or initiating their own research study or evidence-based practice (EBP)/ quality improvement (QI) project.
The 2022 Call for Small Grant applications closed on Friday, March 18, 2022. Applicants will receive notifications on their grant submissions in June 2022.
2021 Small Grant Recipients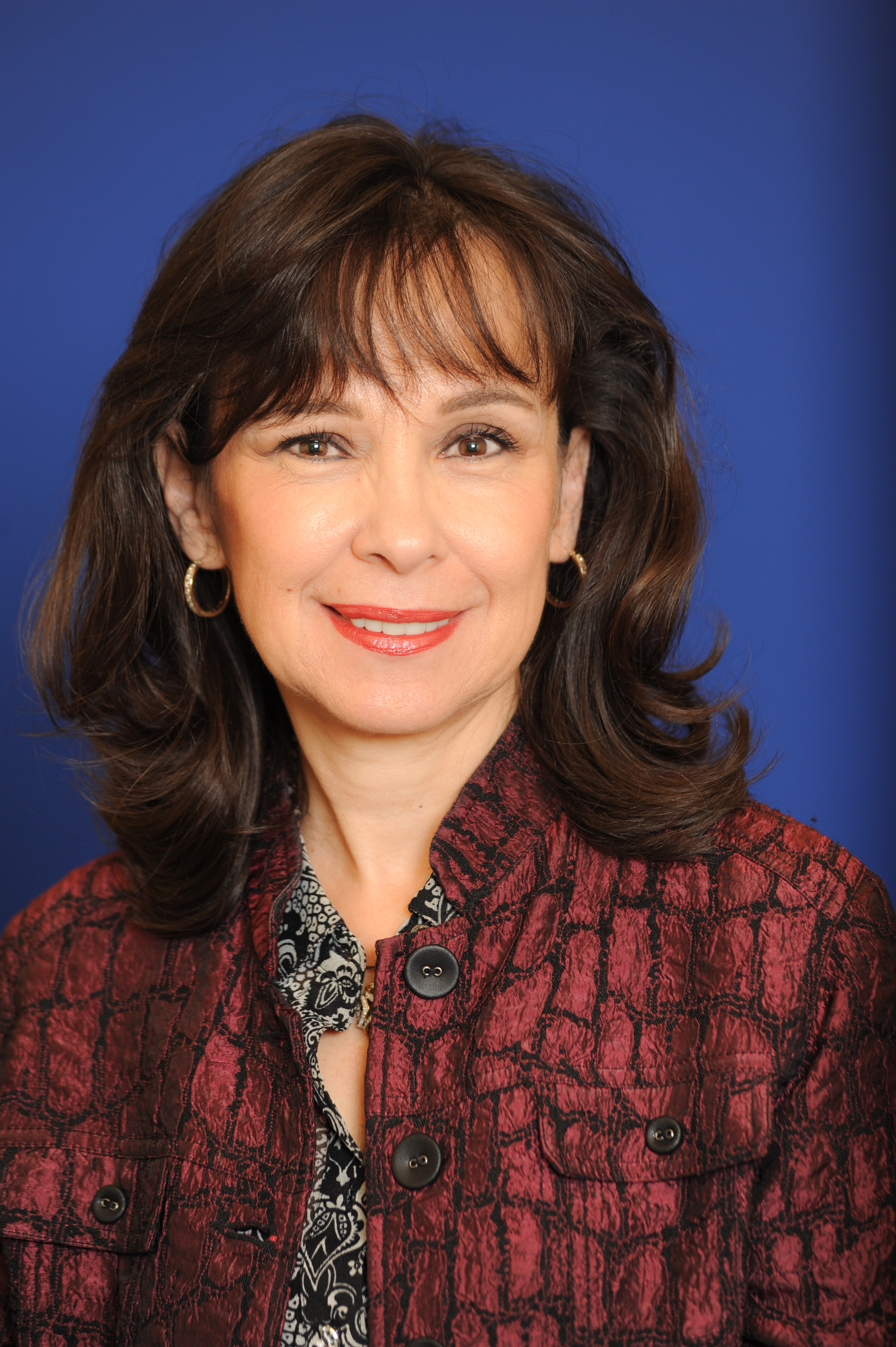 Diana Cartagena, PhD RN CPNP
Relationships between Health Outcomes of Premature Very Low Birth Weight Minority Infants and Proportion of Feedings Consisting of Mother's Breast Milk
At what institute are you currently conducting your research?
Presently, I'm not conducting research at any institute.
What is the main focus of your research?
My focus of research centers on understanding disparities in maternal feeding practices, primarily breastfeeding and lactation, and their relationship to health outcomes of infants from low-socioeconomic Hispanic families.
How did receiving the NANN Research Institute's Small Grant Award positively impact your career?
I'm honored to be a recipient of the NANN grant as this is an important opportunity to help me advance and achieve my research goals. My plan is to build on previous breastfeeding research with Hispanics and expand to other minority groups including Black mothers and vulnerable populations such as premature infants.
Why is your work important and how does it advance the field of neonatal nursing?
My work will contribute to identification of culturally tailored interventions that promote healthy feeding practices and decrease breastfeeding inequities, ultimately improving health outcomes for full-term and premature Hispanic and Black infants.
In what ways does NANN membership add value to your professional development?
I'm a returning member of NANN and hope to maintain this valuable membership for a long time because it facilitates access to a network of expert clinicians, researchers, and mentors, all sharing a common goal to promote excellence in neonatal care and research.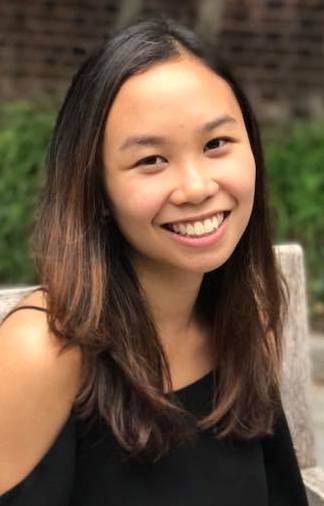 Nina Juntereal, BSN RN
A Prospective Cohort Study of Antenatal Milk Expression and Milk Supply in Mothers of Infants with Congenital Surgical Anomalies
At what institute are you currently conducting your research?
University of Pennsylvania School of Nursing
What is the main focus of your research?
The main focus of my research is to examine the use of antenatal milk expression (AME), an intervention beginning during the late antepartum period to support the provision and receipt of human milk during the early postpartum period among mothers and infants at risk of suboptimal breastfeeding outcomes. Specifically, little is known about maternal adherence to an AME recommended protocol, the ability to collect measurable volumes of antenatal milk from initiation of AME until day of birth, and the profile of postpartum milk supply as measured by postnatal milk volume and lactation biomarkers in participants who practiced AME.
How did receiving the NANN Research Institute's Small Grant Award positively impact your career?
The NANN Research Institute's Small Grant Award provides me the mentored research training needed to build my career in human milk and lactation. This award enables me to achieve my three training goals including to 1) Establish my conceptual and empirical understanding on lactation as it relates to mothers and infants requiring surgery and NICU care; 2) Develop a foundation in quantitative research methods; 3) Build a collaborative interdisciplinary network of academic and clinical researchers and professionals from University of Pennsylvania, Children's Hospital of Philadelphia, and University of Western Australia. This award will lead me to complete a dissertation study and set the groundwork to pursue a post-doctoral fellowship and eventually establish a program of research as an independent and interdisciplinary nurse scientist.
Why is your work important and how does it advance the field of neonatal nursing?
This study on AME and milk supply for mothers of infants with congenital surgical anomalies is important because this intervention may support the development of milk supply in mothers of infants with congenital surgical anomalies who are at higher risk of impaired exclusive breastfeeding due to pump dependency, lactation risk factors, and mother-infant separation. Examining the influence of AME on the development of milk supply during the antepartum period until birth and the critical postpartum timeframe involving secretory activation and coming to volume will provide important data to better care for mothers and infants who receive NICU admission and treatment and are at risk for suboptimal lactation.
In what ways does NANN membership add value to your professional development?
My NANN membership has provided a platform of opportunities for professional development. Through my NANN membership, I am able to attend the NANN annual conference, connect with the neonatal nursing community, apply for grants and scholarships, and build my network of professionals in the field of neonatal nursing for collaboration and career advancement.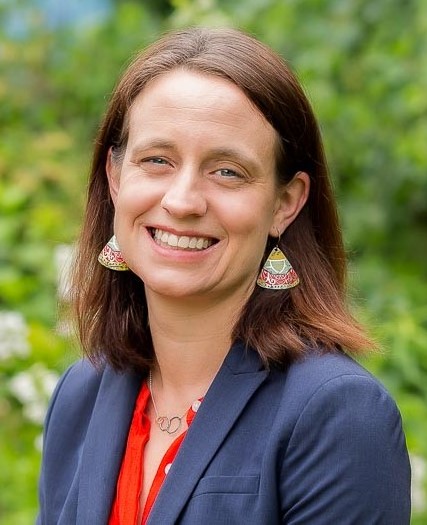 Kathryn Malin, PhD RN NNP-BC APNP
Family Stress During and After NICU Hospitalization: A Feasibility Study
At what institute are you currently conducting your research?
Children's Wisconsin and Marquette University
What is the main focus of your research?
The focus of my research is on infant and maternal stress during and after NICU hospitalization. Specifically, my research will help to develop a definition of toxic stress in infants and provide data regarding the early experiences of toxic stress in the NICU and its long-term sequela. My research will be the first to determine whether infant and maternal stress are related, as measured by both perceptions and biologic markers. Guided by The Family Stress Theory, my research will describe the degree of infant and maternal stress while also considering the complex relationships between the stressful event, perceptions of the event, and resources available.
How did receiving the NANN Research Institute's Small Grant Award positively impact your career?
The NANN Research Institute's Small Grant Award has help to provide the funding needed to complete this important research. Moreover, receiving a grant from NANN legitimizes the importance of studying infant stress in the NICU setting.
Why is your work important and how does it advance the field of neonatal nursing?
Infants who are cared for in the NICU often experience stress. This stress has been linked to adverse neurobehavioral outcomes, alterations in gut microbiome, and epigenetic alterations. Despite this, stress is often under-assessed as it has been historically difficult to measure in the NICU. My research provides a holistic assessment of stress while also considering the impact of NICU hospitalization on mothers and how the relationships between infant and maternal stress are related. These results will help pave the way for nursing intervention development aimed at ameliorating both infant and maternal stress.
In what ways does NANN membership add value to your professional development?
My NANN membership has been crucial to my professional development for over 20 years. NANN's clinical, academic, and advocacy priorities provide needed standards of care while also creating a community of NICU healthcare leaders. I am grateful to be part of such an important professional organization.
Purpose
The purpose of the NANN mentored research and EBP proposal grant program is to build the research study and EBP project capacity of neonatal nurses. Through a productive mentor-mentee relationship this award provides neonatal nurses who have not been previously engaged in writing research or EBP proposals or who have not been successful in obtaining previous funding to begin a research or EBP project in an area of interest.
Amount of Grant Funding
Awards are available up to $5000. The funding cycle begins November 1 and ends October 31 of each year. Awards will be made to the grantees' institution.
Eligibility
Mentee: The Principal Investigator for this research or EBP project is the Mentee and may be a nurse, a graduate student, a post doctorate or junior faculty. Those with previous external funding for a single award greater than $25,000 direct costs are ineligible.
Mentors: The Mentor is someone who can guide and support the mentee in developing her or his research or EBP project skills. The mentor should possess leadership skills; and knowledge, skills and expertise in designing and conducting research or EBP studies. The mentor should be willing to commit, actively guide, counsel, and foster the mentee's growth. The mentor should have a history of successful EBP or research activities.
The mentee must be a member of the National Association of the Neonatal Nurses. Proof of membership must be submitted with the application. Mentors need not be members of NANN however they do need to possess the skills as listed above to guide the mentee in this project. If a mentor cannot be easily identified by the mentee, please contact the NANN office for assistance. There is a strong preference that the mentor be a nurse.
Criteria for Scoring Proposals
Use the links below for guidance about how proposals will be reviewed and scored.
EBP Project Scoring Sheet
Research Project Scoring Sheet
Appropriate and inappropriate use of funds
Funds can be used for supplies, small item equipment, technical services, travel directly related to the project, and expenses related to conducting the project.
Funds cannot be used for salary support, student tuition, books and school supplies, professional organizations membership fees. Funding up to $1000 can be designated in the budget for travel to present the results of the project at NANN's Annual Conference. These funds may only be used for presentation of completed funded projects by the Mentee, not for projects in progress. No travel funds may be requested to present at nursing meetings other than the NANN Annual Conference. It is our intent to support the growth of research and EBP projects and dissemination of best practices within NANN and thus funding for travel to other meetings is not allowable.
Terms of the award and accountability
Within 30 days of completion of the project recipients must submit a One Page Progress Report to the NANN Board of Directors explaining how project objectives were met and how the funds were used. Recipients must participate in the NANN Annual Conference abstract submission process upon completion of their project. Recipients also are encouraged to disseminate project findings via the NANN paper presentation sessions and neonatal peer reviewed journals. If recipients intend to publish, they must first submit their manuscript to Advances in Neonatal Care. All presentation and publications should acknowledge the support of NANN Research Institute.
Notification and release of funds
Approval by the institutional review board is not required at the time of submission of proposals for review for potential funding. Evidence of IRB review (if applicable) is required for release of funds.
Application deadline and submission
Applications are due on March 1st of each year. All applications must contain all required parts and must be submitted completely to be eligible for award.
Before drafting your Proposal:
Is this an EBP Project or a research study?
Whether a proposed study should follow the procedure for an EBP project versus a traditional research proposal can sometimes be confusing. Therefore, NANN provides the information below to assist potential mentees in making this determination prior to proposal development.
What is the difference between Research Studies and Evidence-Based Practice Projects?
Research Studies are conducted with the intent of generating new evidence or strengthening existing evidence related to a clinically relevant nursing problem. Research projects are guided by a conceptual framework that allow research questions to be answered and/or hypotheses to be tested. Existing research studies are critically reviewed to justify the need for new or strengthened evidence (i.e., significance of the study). The description of a research project would include background and significance, methodology (design, sample, setting, valid and reliable data gathering strategies, data analysis), interpretation of results and implications for nursing practice and future research. IRB review is mandatory.

Evidence-Based Practice Projects are conducted with the intent of either generating a clinical practice guideline or implementing a practice recommendation in a particular setting based on existing evidence. Evidence-based clinical practice guidelines/practice changes must incorporate patient preferences as well as expert clinical judgment. Existing research studies are critically reviewed to determine the quality of available evidence that would justify implementation of the specific practice change. The description of an EBP project would include the background and significance of the problem, how research evidence was obtained and evaluated, steps taken to implement the practice change, barriers to implementation, analysis of nursing and patient outcomes, and recommendations for next steps related to practice, education, or future research. Outcomes of an EBP project applied to a clinical setting should be compared to what research has previously found in a more controlled environment. IRB review may be needed for an EBP project if outcome data are collected from human subjects.
What to do if the answer to this question remains unclear?
If you are uncertain whether your project better fits criteria for an EBP project versus a traditional research study, it may be helpful to consider your project within the context of an EBP model. While there are many EBP Models currently in use, the Iowa Model is one that can assist in making the determination of whether sufficient evidence exists for a practice change to be made (EBP project route), or whether the current literature base is insufficient and requires more discovery work (i.e. traditional research study).
The Small Grants Program aims to build the research capacity of neonatal nurses. We are proud of the contributions made to neonatal nursing by our past Small Grants recipients.
Sponsor
Thank you to the supporter of our Small Grants Program: