Research Summit
NANN's Research Summit allows neonatal nurses currently engaged in research or evidence-based practice projects the opportunity to present their research or projects to an audience of their peers. Each participant has 15 minutes for a presentation and 5 minutes for questions and discussion.
See the 2022 Summit Participants
17th Annual NANN Research Summit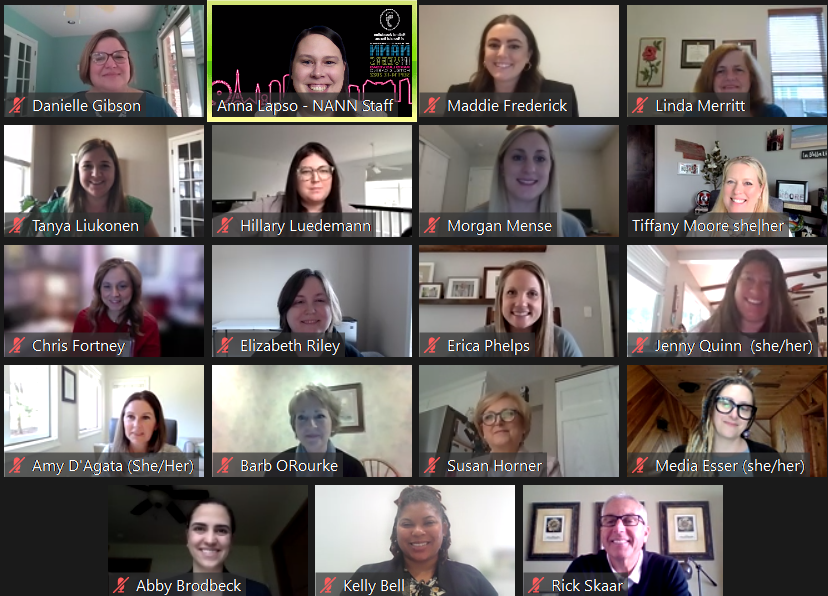 In April of 2022, the 17th Annual Research Summit was held virtually, due to the COVID-19 pandemic. Carrying on the tradition of including mentors in the program, the 2022 Summit had 3 nurse researchers who provided mentorship to encourage participants in their continued research and publication of their work. These leaders were Amy D'Agata, PhD RN, Christine Fortney, PhD RN, and Jenny Quinn, PHD NNP-BC.
Dr. Deb Brandon, CCNS FAAN PhD RN, kicked off the Research Summit with her presentation on writing for publication. Topics of presentations from the participants included human milk as a topical application for diaper dermatitis, promoting safe sleep modeling ahead of discharge, and utilizing technology during NICU rounds to increase parent engagement.
NANN would like to thank all presenters, mentors, and the Research Committee for the work they put in and our sponsor Mead Johnson for making this Summit possible.

The Research Summit is made possible through an educational grant from Mead Johnson Nutrition.