Industry Relations Council
The Industry Relations Council (IRC) is a forum for participating organizations to connect with leaders in neonatal nursing. It enables you to enhance your organization's visibility to this highly specialized audience. As part of the council, you can discuss shared goals and explore collaborative opportunities and interests. Executive and associate levels are available.
For more information, please contact Josh Karney at 847.375.4751 or jkarney@connect2amc.com.
Industry Relations Council Participant Benefits
NANN Associate Industry Relations Council
Cost: $3,000
Recognition on the NANN website. Listing includes company logo, description, and a link to their website.
Complimentary subscriptions to our official publications, NANN e-Newsletter and our journal Advances in Neonatal Care.
Eligibility to rent NANN's official mailing list at a discount, subject to certain restrictions.
Priority exhibit booth assignment placement and recognition at the Annual Conference with Industry Relations Council badge ribbons.
On-site, Annual Conference acknowledgment and recognition at the general session, on conference signage, and on the official mobile app.
Invitation to NANN's President's Reception, which will take place at the Annual Conference.
One complimentary full registration to the NANN Annual Conference
Executive Industry Relations Council
Cost: $12,500
Includes all the Associate-level benefits plus these premium benefits:
Individual Executive Industry Relations Council meeting with NANN leaders to exchange ideas, knowledge and discuss aligned goals and partnerships.
Eligibility to host a focus group held during the NANN Annual Conference. We provide a call for attendee participation, room and time slot. Council company would be responsible for the agenda, and any A/V, F/B, or honoraria.
Recognition as a Executive Industry Relations Council member in all NANN Council recognition outlets including the NANN journal Advances in Neonatal Care, our website, e-Newsletter email to members, Conference Program Guide, on-site signage, and conference badge recognition.
Complimentary ad within NANN's Product Feature e-blast which is sent to both NANN members and prospective members, over 9,000 nurses.
Annual NANN membership demographic data
Eligibility to provide (1) 8.5x11 card stock insert into all of the NANN conference attendee bags
NANN's official mailing list at no cost, subject to certain restrictions. Available upon request.
Executive Industry Relations Council Participants

Aspect Imaging
3200 West End Avenue, Suite 500
Nashville, TN 37203
P: 615.522.5375
The Embracer Neonatal MRI system from Aspect Imaging, Inc., is a patient-focused, transformative approach to neonatal MRI, providing clinically valuable data, at the point of care. The first FDA 510(k) and CE approved dedicated neonatal MRI system, it is designed specifically for use on newborns within the neonatal intensive care unit. Infants may be scanned anytime, within minutes of the order, to provide critical information for quicker diagnosis.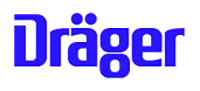 Dräger
3135 Quarry Road
Telford, PA 18969
P: 215.721.5400
Dräger. Technology for Life®
Founded in 1889, Dräger is an international leader in the fields of medical and safety technology. Our patient monitoring, workplace design and complete acute care device solutions can optimize workflow; creating an environment that allows healthcare providers to focus more on patient care and safety.

Mead Johnson Nutrition
2400 W. Lloyd Expressway
Evansville, IN 47721-0001
P: 812.429.5000
For over a century, Mead Johnson Nutrition has combined state-of-the-art research, scientific partnerships, and commitment to the highest quality and nutritional standards, to deliver meaningful innovations to our consumers. Millions of parents and healthcare professionals around the world trust our products to nourish babies for their best start in life. To explore our Enfamil portfolio of tailored nutrition and professional educational programs, please contact us via 800-BABY123 or visit our website at www.hcp.meadjohnson.com.

Medtronic
6135 Gunbarrel Avenue
Boulder, CO 80301
P: 484.467.0032
Alleviate pain. Restore health. Extend life. To meet the world's greatest healthcare challenges, we expect innovation - and ourselves - to do even more. In addition to bold ideas, we need the problem-solving mindset of an engineer plus extraordinary expectations, actions, and results. Learn how we're engineering the extraordinary at www.medtronic.com.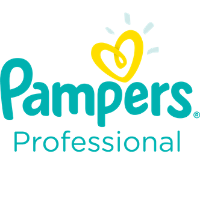 One Procter & Gamble Plaza
Cincinnati, OH 45201
P: 800.543.3331
For more than 50 years, parents have trusted Pampers®, the #1 choice of hospitals, to care for their babies. Pampers products and educational materials are designed in conjunction with nurses, to better meet babies' needs for comfort, skin health & protection. For more information, please contact 1.800.543.3331 or pampers.im@pg.com.
Associate Industry Relations Council Participants

ENSEARCH Management Consultants
905 E. Cotati Avenue
Cotati, CA 94931
P: 888.667.5627 (888.NNP.JOBS)
P: 707.795.3800
P: 888.736.3228 (888.SEND.A.CV)
F: 707.795.6200
inquiry@ensearch.com
ENSEARCH is the nation's leading Neonatal Nurse Practitioner (NNP) recruitment firm. We have a complete team of Recruiters, Research Associates, and Administrative Staff to assist you in your NNP career planning. ENSEARCH offers both full time (Direct Hire) placement as well as travel or interim (Locum Tenens) NNP staffing. So either way, we are there for you and promise to be with you every step of the way.
So, whether your NNP looking for a new job or merely looking to work some extra shifts in addition to your current job...or, are an Administrator looking to hire additional NNPs, we welcome the opportunity to speak with you.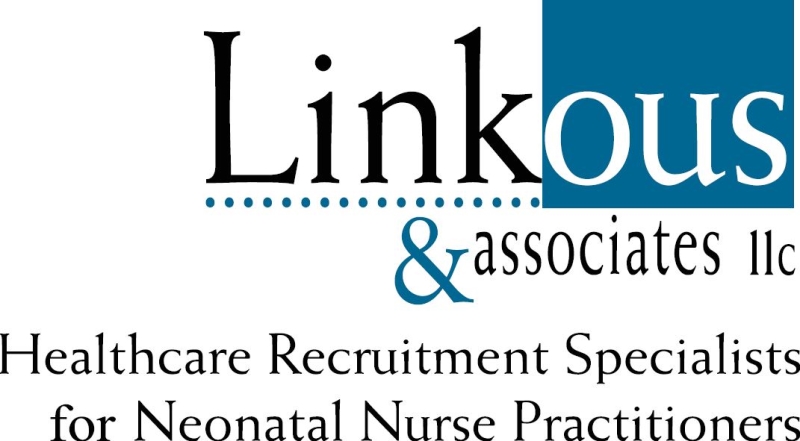 Linkous & Associates
7904 E. Chaparral Rd, Suite A110-466
Scottsdale AZ 85250
P: 800.738.NNPS (6677)
F: 480.429.5122
E: Info@LinkousRecruiting.com
Specializing in the nationwide recruitment of Neonatal Nurse Practioners since 1991. Linkous & Associates is a family-owned and operated specialty service for the neonatal health care industry. Our goal is to exceed the expectations of both the candidates and the client, while making the search process seeminly effortless.