Board Update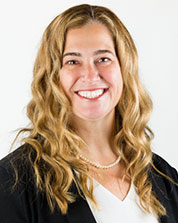 Rachael Zastrow, NNP-BC APNP CPNP-PC
NANN President
Hello, NANN members!
Summer is upon us which means that everyone is busy enjoying their time off with the kids being out of school, taking a much-needed vacation, and of course prioritizing your own professional development by planning your trip to Anaheim, California for NANN's 39th Annual Conference from September 26th-28th, 2023 at the amazing Anaheim Marriott Hotel. Whether you are into amusement parks, nightlife, or close-to-the beach excitement, this is the perfect location for fun AND learning! We are super excited for the new program format this year which includes a jam-packed schedule with many new and exciting additions such as the Case of the Year presentation in partnership with the Vermont Oxford Network, point of care ultrasound (POCUS) and interdisciplinary developmental care preconference sessions, and as always, the opportunity to network with your neonatal colleagues from all around the country.
This year's annual conference NANN After Dark theme is "A Night at the Oscars" so pack your black tie or formal gown and bring elegance and energy to this red-carpet event. I promise you; it will be a night you won't soon forget! Early bird conference pricing ends August 2nd, 2023, so register soon and don't miss out. I know I speak for the entire NANN Board of Directors when I say we can't wait to see you all in Anaheim.
NANN has been hard at work this year updating and creating new content for our neonatal nurses and advanced practice colleagues. Out this week are the highly anticipated 4th Edition of Practice Standards in Neonatal Transport authored by Beth Diehl, and just before NANN's conference, the new Registered Nurse Certification (RNC) Review Course. Obtaining your RNC certification positions you for better jobs due to professional credibility, validates your specialized knowledge in neonatal care, and demonstrates a higher level of clinical competence. Look for more information coming soon via NANN communications.
NANNcast continues to thrive and be a valuable source of credible information that seeks to improve patient outcomes in the NICU. With more than 106K downloads, people from around the world look forward to joining Jill Beck and sharing different NICU related topics. If you haven't had a chance to listen to an episode, it can be downloaded on both Android and IOS platforms. If you are interested in suggesting a topic or being a guest on the podcast, please reach out to Jenny Silver at This email address is being protected from spambots. You need JavaScript enabled to view it..
Lastly, I would like to take this opportunity to thank all of NANN's volunteers for their dedication and commitment to our tiniest and most fragile patients and families. Your passion and tireless work help to shape the future of both this association and the neonatal profession. Calls for volunteers open throughout the year as opportunities become available – more opportunities will be coming very soon.
I hope that you all enjoy the rest of your summer, and I hope to meet you in Anaheim!

Our Sponsor