Association News
Travel to Vietnam with NANN!
NANN is excited to send a delegation to visit Vietnam in March 2018. The NANN delegation will meet with our counterparts in Vietnam to share knowledge about neonatal nursing practice and discuss the role of nurses and challenges in healthcare delivery in Vietnam.
Join us for this wonderful opportunity to learn about another healthcare system and experience the richness of Vietnam's culture. Learn more on the Academic Travel Abroad website.
Win a Free Year of Membership When You Refer a New Member
Someone you know would benefit from NANN membership! Send them a NANN referral and tell them how membership benefits you. If they join, you will be entered in a drawing to win free membership for a year!
To refer a friend
visit nann.org
log in to your account
under "Membership and Participation," click "Refer a Friend"
enter your referral's contact information, and NANN will send them an e-mail on your behalf.
If your referral(s) joins NANN, you will be entered into a drawing at the end of 2017 to win a free year of NANN membership.
2017 Small Grant Recipients
NANN congratulates the 2017 Small Grant recipients. The following recipients will present their findings at our 2019 Annual Conference:
Ashlee Vance, MA RN RNC-NIC
Duke University School of Nursing
Trajectory of Parenting Confidence Among Parents of Infants with Complex Chronic Conditions
Carolyn Herrington, PhD RN NNP-BC CLC
Wayne State University College of Nursing
Comparison of Salivary Cortisol Levels and Galvanic Skin Response in Identifying Pain Response to Heel Stick Under Standard Care, Swaddling, and Gentle Human Touch in the NICU
Linda Merritt MSN RNC-NIC CNE PhD(c)
Texas Woman's University
Determining the Needs of Fathers of Premature Neonates
The Small Grant Program is made possible through an educational grant from the following: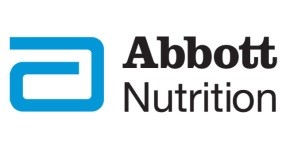 Submit a Proposal to Attend the 13th Annual Research Summit
Join us for the next Research Summit in Scottsdale, Arizona, April 10–12, 2018. Submit a research proposal or evidence-based practice change project that you have implemented or will implement and complete by early spring 2018.
All submissions will undergo a blind review for quality, relevance, and merit by the NANN Research Committee Advisory Panel. Approximately 20 people will be selected to participate in the Research Summit. Individuals who have not presented at the past two Research Summits will be given priority. You will be notified in December 2017 regarding the status of their submission.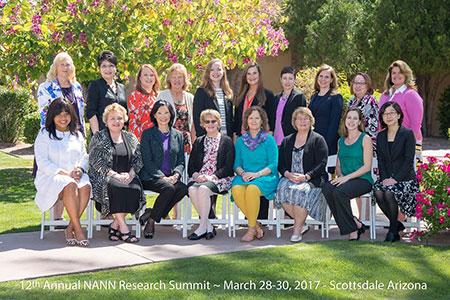 The submission deadline is Wednesday, November 1, 2017 at 5pm CT. There will be no deadline extensions and late submissions will not be accepted.
Brighter Tomorrows Story Contest Winner
Nursing, in Joy and Sorrow
Andrea Crane, BSN RN
On my first day with Noah, I stood there, taking it all in. I was being given a rare glimpse into the miracle of life. I was actually watching a baby grow, just as if he were still snuggled within the comforting boundaries of his mother's belly, still listening to the peaceful lub-dub of his mother's heart. I was his nurse on the day his mother would hold him for the first time, and my heart leapt with excitement! I cupped him in my hands, noting how his friable chest wall bent beneath my fingers. I gathered all his wires and tubes and placed him on his mother's chest, watching as time stood still for her. He clung to her, and she to him. They needed each other—a beautiful symbiosis.
Noah was growing, and my heart was growing invested too. He was a thriving micropreemie, until early one morning, when necrotizing enterocolitis (NEC) would ravage his little body. He would never tolerate feeds, taxing his liver to the point of failure. He would never again breathe without a ventilator, and his heart would severely weaken over time. Even still, we pressed on with the hope that Noah would one day leave for home. I recall placing Noah in a swing for the first time—breathing tube, wires, drains, and all—watching his eyes grow wide as he explored his new surroundings with the fervor of a healthy baby.
Then, just before Noah was to turn 5 months, the burden of his condition became too much to bear, and his body shut down. At the start of my shift, Noah was not himself. He was cold and weak, his eyes vacant. We would spend the next 3 days keeping Noah alive with everything we had. His parents were painfully aware that their precious son's light was fading too soon. Noah's heart had failed him. When it became clear that Noah would not survive the day, his parents tearfully agreed to turn off his monitors and help him spend his last hours comfortably and surrounded by love. I took Noah out of his bed, and for the last time, gave him to his mother. As I watched him take his last breaths, I realized that my role in Noah's life had come full circle. I had been both the first and the last person to ever place him on his mother's chest. My heart ached with his.
Noah changed me, helping me to realize the privilege that is nursing, even in joy and sorrow. Our task lists are long, and we often forget to slow down and enjoy, to marvel at our patients' strength. For to admire the toes of a 1-pound micropreemie, to place a fragile infant on his mommy's chest for the first time, to care for a little one after they have gone from this life—to do each of these is to be blessed immensely.
Our Sponsor