Association News
Become a NANN or NANNP Leader
NANN and NANNP are looking for leaders to support the association and our members. We are accepting applications for the following leadership positions through Friday, April 13, 2018:
NANN Board of Directors
Secretary/Treasurer
Director-at-Large (2)
Staff Nurse Director-at-Large
NANNP Council
Four open member positions
Do you have what it takes to be a NANN leader? Apply today! (Login required)
Have You Nominated Someone for a NANN Award?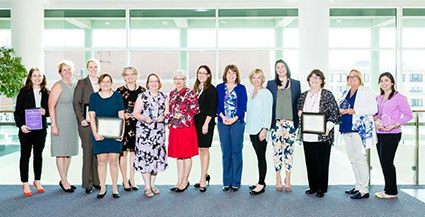 There's still time to nominate your favorite nurses for a NANN award. Show your deserving colleagues what they mean to you and affirm the value of their work in the neonatal nursing community.
Individual Excellence Awards
These awards recognize the valuable contributions of distinguished neonatal nurses and neonatal nurse practitioners. To be considered for one of our seven Individual Excellence Awards, a candidate must be a NANN member in good standing and nominated according to the specific award's nomination procedure. Award winners receive
complimentary conference registration
a $500 stipend to be applied to hotel and travel costs
a $250 honorarium
an award trophy.
The deadline to apply is May 1, 2018. Learn more about the award categories and nominate a nurse at www.nann.org/awards.
Help Us Grow (H.U.G.): Refer Your Colleagues to NANN and Reap the Rewards!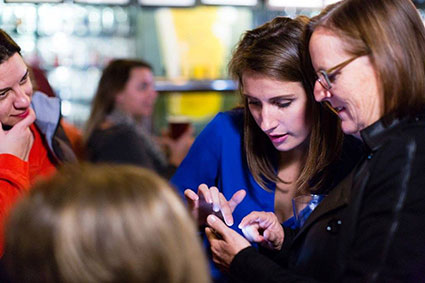 Special thanks to the NANN members who have been referring new nurses to join our organization over the past few months! Because of your dedication, we are on our way to reaching our goal to grow NANN by 777 new members in 2018. Refer new members to NANN for a chance to win rewards!
Refer a new member and be entered in our annual membership drawing. If you refer a new member to NANN and they join, you'll be entered in our annual drawing each December for a free NANN membership.
Refer five new members and receive a $100 Amazon gift card. For every five referrals who join NANN, you'll receive a $100 Amazon gift card. Gift cards are sent out quarterly.
Will you be a referral reward winner in the upcoming quarter? Sign in to your NANN account, click on My Account, and select Refer a Friend. Enter your friend's E-mail address to send them a message introducing them to NANN and sharing your referral.
Visit www.nann.org/referrals for more information and to access NANN's member recruitment tools.
NANN and the Alliance for Global Neonatal Nursing
The Alliance for Global Neonatal Nursing (ALIGNN) is a partnership between NANN; the Association of Women's Health, Obstetric and Neonatal Nurses; the Academy of Neonatal Nursing; the Council of International Neonatal Nurses; and Caring for Hawaii Neonates. ALIGNN advocates for improving neonatal care by providing essential education and resources to nurses around the world. Driven by passion for newborns and their families, we will fill gaps in nursing education around neonatal care, act as a rapid response team for advocacy issues, and build on the combined strengths of each organization to disseminate information, education, and products.
Stay tuned to NANN for ALIGNN updates as they become available.
Renew at Multi-Year Rates
Do you prefer to renew your membership for multiple years at a time? Now you can pay for new and existing memberships with 1-, 2-, or 3-year options! Use your education funds once for multiple years of NANN benefits and take the hassle out of renewing every year.
When it's time to renew your membership, visit www.nann.org/join. Then, select the number of years for which you would like to renew your membership.
Our Sponsor