Association News
Time is Running Out: Apply for a NANN Small Grant
Are you looking to further your neonatal research or begin your own evidence-based project, but need financial assistance or a research mentor? NANN's Small Grants Program assists in alleviating costs for research projects and connects those with little or no research background with experienced researchers to enhance their skills and promote project success. NANN is proud of the contributions made by past small-grant recipients and encourages those interested in research to apply for one of three grants offered to NANN members.
The deadline to submit your grant application is Friday, April 14, at 3:59 pm CST for research grants and Friday, April 21 at 3:59 CST for evidence-based practice grants. Please contact the NANN office with questions or to request additional information.
What are your thoughts on NANN?
Help us improve as an association by sharing your thoughts about NANN. The NANN Needs Assessment only takes 10 minutes to complete and will help make membership more useful and meaningful for all neonatal nurses. Today, Wednesday, April 12 is the last day to complete the survey. Surveys must be completed by midnight Pacific Time.
Please reference recent emails from NANN to find your unique survey link. Once you have completed the survey, enter your name for a chance to win one of 40 $10 Amazon gift cards. NANN also will randomly select one winner and donate $100 to the charity of his or her choice. Questions? Please contact Brendan Sugrue at This email address is being protected from spambots. You need JavaScript enabled to view it. or 847.375.6330.
Call for Nominations: NANN Board of Directors and NANNP Council
NANN and NANNP are now accepting nominations for leadership positions through Wednesday, April 12.
This is your opportunity to serve as a leader and support the professional needs of neonatal nurses, nurse practitioners, and clinical nurse specialists. Lend your voice, expertise, and experience to effect positive change for neonatal nurses, patients, and their families.
NANN Board of Directors
President-Elect
Director-at-Large (two positions open)
Staff Nurse Director-at-Large
NANNP Council
Council Member (three open positions)
Nominate a colleague or apply for an open NANN Board of Directors position or NANNP Council position through today, Wednesday, April 12.
Additional NANN and NANNP position descriptions and candidate requirements are available online. Please reach out to Joe Lindahl, NANN senior operations manager, at This email address is being protected from spambots. You need JavaScript enabled to view it. or 847.375.6304 with any questions.
From the Hill to the NICU—New Advocacy Information in Your Inbox
The Health Policy and Advocacy Committee (HPAC) is committed to advocating for optimized care and health outcomes for neonates and their families. In an effort to raise awareness of key regulations and issues that affect NANN, NANNP, and the populations we serve, the HPAC will be sending out monthly updates to help keep you informed.
If you have any questions or would like to recommend an advocacy topic to the HPAC, please email Joe Lindahl, NANN senior operations manager, at This email address is being protected from spambots. You need JavaScript enabled to view it..
Share the CNENow! Bundle Special with your Neonatal Peers
Looking for additional continuing nursing education (CNE) to meet relicensing requirements? NANN's CNENow! modules are bundled together for one low price for nonmembers and free for members. Nonmembers can earn 14 hours of CNE with our CNENow! Bundle for only $99, a $111 savings! This nonmember offer is only valid through April 30 so be sure to share with your neonatal nursing peers.
Enter the Brighter Tomorrows Story Contest
Do you have a heartwarming or inspiring story from the neonatal intensive care unit to share? Submit your story to the Brighter Tomorrows Story Contest for a chance to win a complimentary registration for NANN's 33rd Annual Conference in Providence, RI, October 11–14, 2017.
Stories should be relevant to neonatal nursing practice and relate a baby's or family's progress or describe the professional development of a neonatal nurse. The maximum length for stories is 500 words (stories that exceed the maximum length will not be considered), and photos may accompany stories if the appropriate permission has been granted and a signed release form is submitted with the entry. Visit the Brighter Tomorrows section of the Scholarships & Contests page to download a photo release form and read stories submitted in previous years. To enter, please send your story and release form via e-mail to This email address is being protected from spambots. You need JavaScript enabled to view it.. All entries must be received by Monday, May 1, 2017.
Please note: By submitting a story, you give NANN permission to reproduce it in the association's print and electronic media. The winning entry will be chosen in May 2017, and its author will be notified immediately thereafter.
Who Is Your Neonatal Nursing Hero? Nominate a Nurse for a NANN or NANNP Award!
Do you know a NANN nurse who deserves recognition for his or her extraordinary contributions to neonatal nursing? This is your opportunity to nominate them for one of the following prestigious NANN or NANNP awards!
Robyn Main Excellence in Clinical Practice Award
Recognizes a member who provides exemplary direct patient care
Navigator Award
Recognizes a member who demonstrates the power of mentoring
Leadership Award
Recognizes a member who has an outstanding teaching ability and is able to unify others for the improvement of neonatal care
NNP Excellence Award
Recognizes a neonatal nurse practitioner who has made outstanding contributions to the field of neonatal nursing
Chapter of the Year Award
Recognizes the chapter with the highest cumulative score across all individual project award categories
Individual chapter project awards for advocacy, communications, community service, educational offerings, fundraising efforts, and membership recruitment and retention
Review the online application for each award to learn more. Nominations are due May 1 and winners will be celebrated at NANN's 33rd Annual Conference this fall.
Unleash the Full Potential of Your Team!
Synova Associates is pleased to announce registration is open for its 21st Annual NICU Leadership Forum (NLF), Play by Play: Winning Strategies for Influential Leaders.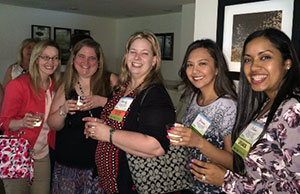 Developing and leading high-performing teams is critical to the success of healthcare organizations, and is one of the most complex challenges facing leaders today. But when a team works well together, it's magical!
The 2017 NLF will teach, train, and equip you with the most powerful tools and techniques to get the most out of your support team. Learn to
manage team dynamics
master conflict resolution
foster individual and team innovation.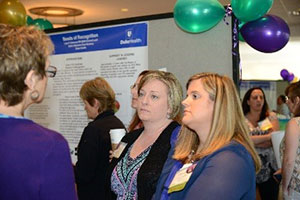 What else can you expect?
See the registration details for more information. Adopt an unstoppable desire to achieve success for you and your entire team! Register for the 2017 NLF today!
Discounts from Advances in Neonatal Care
NANN members save 30% on certified nursing education (CNE) with Advances in Neonatal Care (ANC), the official journal of NANN! Use code ANC-NANN when purchasing CNE activities associated with the journal using the steps below:
Login to the CE Connection Nursing Center site using your NursingCenter.com user ID and password.
Visit the Advances in Neonatal Care journal subsite and enter the code ANC-NANN upon checkout.
Complete the purchase and enjoy your discounted CNE!
Our Sponsor