Board Update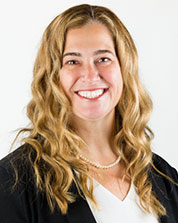 Rachael Zastrow, NNP-BC APNP CPNP-PC
NANN President
Happy new year from the NANN Board of Directors! We hope you all had a blessed holiday season and that the year ahead is full of new energies, new goals, and new journeys. We are appreciative to each and every one of you and your dedication to NANN, our tiniest and most fragile patients, their families and your colleagues.
The last few years have been extremely difficult for all of us in healthcare due to the worldwide COVID-19 pandemic. We are starting to emerge from the pandemic with a new "normal" and we will forever be changed by this experience. The changes and challenges have made us more resilient and determined to continue to provide the best and safest care to our NICU patients.
Being together in person and virtually at the 2022 NANN Annual Conference in Las Vegas was an experience that I will never forget. I was in awe of the love, compassion, and excitement that you all brought despite the challenges you have faced. The joy and laughter filled the rooms as the tears and hugs were flowing, and we were back in person to support a common cause and get back to business. What an inspirational week we shared together – thank you all for filling my tank!
NANN is thrilled that we are able to move forward with our international delegation to the United Arab Emirates at the end of this month. I will be co-leading this delegation with immediate past-president Gail Bagwell and a large group of NICU professionals. We will be visiting hospitals in Dubai and Abu Dhabi and having important discussions about neonatal care on the other side of the world. Gail and I look forward to sharing highlights from our trip when we return.
As we return to in-person events, please consider joining us for our 39th Annual Conference in Anaheim, CA, from September 26-28th, 2023, where nurses from all over the world will convene for the best-in-class neonatal educational conference offered! You can expect a smaller, more intimate conference venue and experience with more opportunities for networking and connecting with NANN leadership.
It is awards season at NANN! Please consider recognizing yourself, your neonatal nursing peers, or a NANN Chapter to highlight the amazing work that is done in our field and by neonatal professionals. Let's celebrate neonatal nursing excellence! Nominations are due by February 6, 2023.
In the coming year, let us transform every challenge into opportunity, let us convert every idea into reality, and let us work hard for an inspiring, positive year. I encourage you to continue to share information about NANN offerings, resources, and the benefits of membership with your peers so that you can enjoy them and get involved together! Continue to be kind and support one another as we emerge from the past two years as changed neonatal professionals.
In wellness,

Our Sponsor