Board Update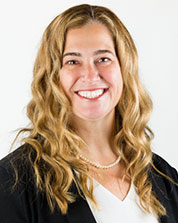 Rachael Zastrow, NNP-BC APNP CPNP-PC
NANN President
Happy fall from the NANN Board of Directors! As the new president of NANN, I thought I would take a moment to introduce myself to you all. I am dually certified as a primary care pediatric nurse practitioner and a neonatal nurse practitioner. I spent the first almost 15 years of my career as a NICU RN and NNP at Children's Wisconsin in a level IV NICU and concurrently have been with Advocate Aurora Healthcare for the past 12 years in a community level II NICU. I am passionate about leadership and education and taught a NICU clinical rotation for several semesters for Marquette University. I serve as a preceptor for neonatal nurse practitioner students and teach several pediatric certification review courses for the New York State Nurses Association (NYSNA). Finally, I am working to complete my PhD in Nursing at the University of Wisconsin-Milwaukee.
My involvement with NANN includes participation in the inaugural Emerging Leadership Fellowship (ELF) program in 2017, past chair of the professional development committee, immediate past president of the State of Wisconsin Association of Neonatal Nurses (SWANN), and most recently served on the NANN Board of Directors, and now serving as your President. I am truly honored and humbled to have been nominated and elected to serve all of you and this wonderful association. I look forward to meeting and working along so many of you in the next two years in person!
I would be remiss if I did not acknowledge and thank our immediate past president Dr. Gail Bagwell for her outstanding leadership of our association during such a tumultuous and unprecedented time throughout the worldwide COVID-19 pandemic. Gail has been an exceptional mentor to me during my term as President-Elect and continues to advocate and work on initiatives that impact our tiniest patients. Gail, your unwavering support of your "tribe" during COVID was not an easy undertaking. However, your perseverance, vision and guidance kept the association on track, engaged and seen as the best-in-class neonatal organization which ended your term with NANN's 3rd largest conference ever in Las Vegas! Under your leadership, we put on our first-ever HYBRID conference, and you continued to get the work done despite many obstacles as a result of the COVID-19 pandemic. Your dedication to this work is clear as evidenced by your recent induction into the American Academy of Nursing. What an outstanding and well-deserved achievement! Congratulations!
Speaking of conference, if you did not have an opportunity to join us in Las Vegas, NV in September 2022, there is still time to register virtually by December 9, 2022 and watch the sessions on-demand through December 31, 2022. Attendees and vendors alike spoke highly of the conference, and everyone was thrilled to be in person, together again. A huge shout out to Kristin Howard NNP-BC, Adrienne Isaacs, the annual conference committee and the NANN staff for their dedication and commitment to making this conference an absolutely memorable experience.
Whether you joined us virtually or in-person, we look forward to seeing you next year in Anaheim, CA. Please mark your calendars for September 26-28, 2023 and save the date for another invigorating and energizing NANN conference. Look forward to seeing you all there!
Wishing you all a wonderful holiday season!

Our Sponsor