Association News
The Second Edition of Baby Steps to Home is Out Now!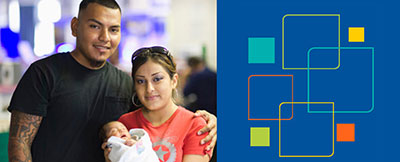 NANN is proud to announce that the updated edition of Baby Steps to Home is now available to nurses and parents! This free resource standardizes the discharge pathway used by NICU nurses to educate parents about their babies' conditions and prepare them for discharge. In each step, nurses will find evidence-based PDFs for their own education and easy-to-understand, editable documents that can be printed and handed to parents following a discussion.
This new edition offers revisions to 85% of the handouts as well as 19 new handouts for nurses and patients. These updates include:
New handouts on newborn screening and critical congenital heart defects screening
A new handout on Postpartum depression
Six new diagnoses
Six new medications
A new section on procedures
An updated and expanded resources section
NANN Continues to Grow
This year, NANN set a goal to grow its membership by 777 new members by the end of 2018. As of today, we're 25% of the way there! Keep spreading the word and Help Us Grow (HUG) to bring us closer to our goal. If you refer five new members who join NANN, you will receive a $100 Amazon gift card in the upcoming quarter as a part of our referral initiative. At the end of the year, one referring member also will win a free NANN membership!
Congratulations to Our First Quarter Member Referral Winners!
During the first quarter of the year, 55 NANN members brought in 100 new members through our referral program! Congratulations to the following members who won $100 Amazon gift cards for referring five or more new members this quarter!
Kristin Behne
Patria Boiser
Denise Easley
Samantha Scheeringa
Julie Williams
Have you told your nursing friends and colleagues about NANN? Refer new members today!
Call for Volunteers: NANN Needs You
NANN has various open volunteer positions and we are looking for members who are interested in getting involved! Serving as a volunteer on a NANN committee or task force helps you enhance your skills and build your career. Additionally, our association thrives thanks to our members who generously volunteer their time and expertise to help us succeed.
Below are the NANN committees and groups looking for volunteers:
NANN Footprints: Stories from the NICU Author
Health Policy and Advocacy Committee
Research Committee
Small Grants Committee
Awards Committee
NANN Nominations Committee
NANNP Nominations Committee
Discounts and Free Articles from Advances in Neonatal Care
Did you know that NANN members save 30% on continuing nursing education (CNE) in the Advances in Neonatal Care journal? Purchase discounted CNE activities associated with the journal by following the steps below:
Log in to the Continuing Education (CE) Connection Nursing Center using your NursingCenter.com user ID and password.
Visit the Advances in Neonatal Care journal subsite and enter the code ANC-NANN at checkout when you make a purchase.
Complete the purchase and enjoy your discounted CNE.
As the most frequently cited neonatal nursing journal, Advances in Neonatal Care is well-established as a valuable and credible resource within the neonatal nursing practice.
Connect With Us on Social Media!
Connect with us on our social platforms to access association news, catch up on trending articles, and join the conversation! Like us on Facebook and follow us on Instagram and Twitter!
Our Sponsor