Board Update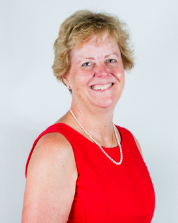 Gail Bagwell, DNP APRN CNS
NANN President
Happy new year from the NANN Board of Directors! We hope your holiday season was joyous and that the year ahead is full of health and happiness. We are so very grateful for each of you and your dedication to NANN, your patients, and their families.
Speaking of health, while we continue to weather the storms of COVID-19, there is hope on the horizon. While we know that the virus will be something we live with going forward, vaccination and booster rates continue to rise and help us move forward. For NANN this means in-person offerings, opportunities for international delegations, and many new ways to deepen your engagement with NANN and your connection with nurses across the world.
One of the most exciting events of 2022 will be our return to a live annual conference. Please consider joining us in person, September 14-17, 2022 in Las Vegas, where neonatal nurses from all over the world will convene and connect at the Paris Hotel and Casino, recently renovated and perfectly situated on the Vegas strip. While we know in-person attendance may not work for everyone this year, we're working diligently to better understand your needs and tailor our offerings accordingly. If you haven't done so already, please take a few moments to share your thoughts and preferences for this year's meeting with us in our 2022 Conferences Survey. We take your opinions to heart and hope to hear from you before the survey closes on February 6.
I hope in the last year that you have had the chance to check out NANN Connections, our virtual, self-care focused social events hosted by NANN's Membership Committee. These sessions are a great way to connect and network with other members while learning about a trending topic. Our first Connections event of 2022 is scheduled for February 10 at 6 pm and is open to all neonatal nurses and APRNs. We'll welcome nurse practitioner and wellness expert Eileen O'Grady who will present on strategies for managing nurse fatigue. Look for more information in the Association News section and register today!
One final reminder—for those of you who attended NANN's Virtual Annual Conference in 2021, the window to earn CE is closing. Be sure to complete your evaluations by February 1 at 11:59 pm.
I hope you find ways to make meaningful connections with fellow nurses and NANN members in the coming months. Share information about NANN offerings, resources, and the benefits of membership with your peers so you can enjoy them together. Taking care of and supporting each other during these times is so important. Until our next update, be well!

Our Sponsor