Association News
Happy 35th NANNiversary!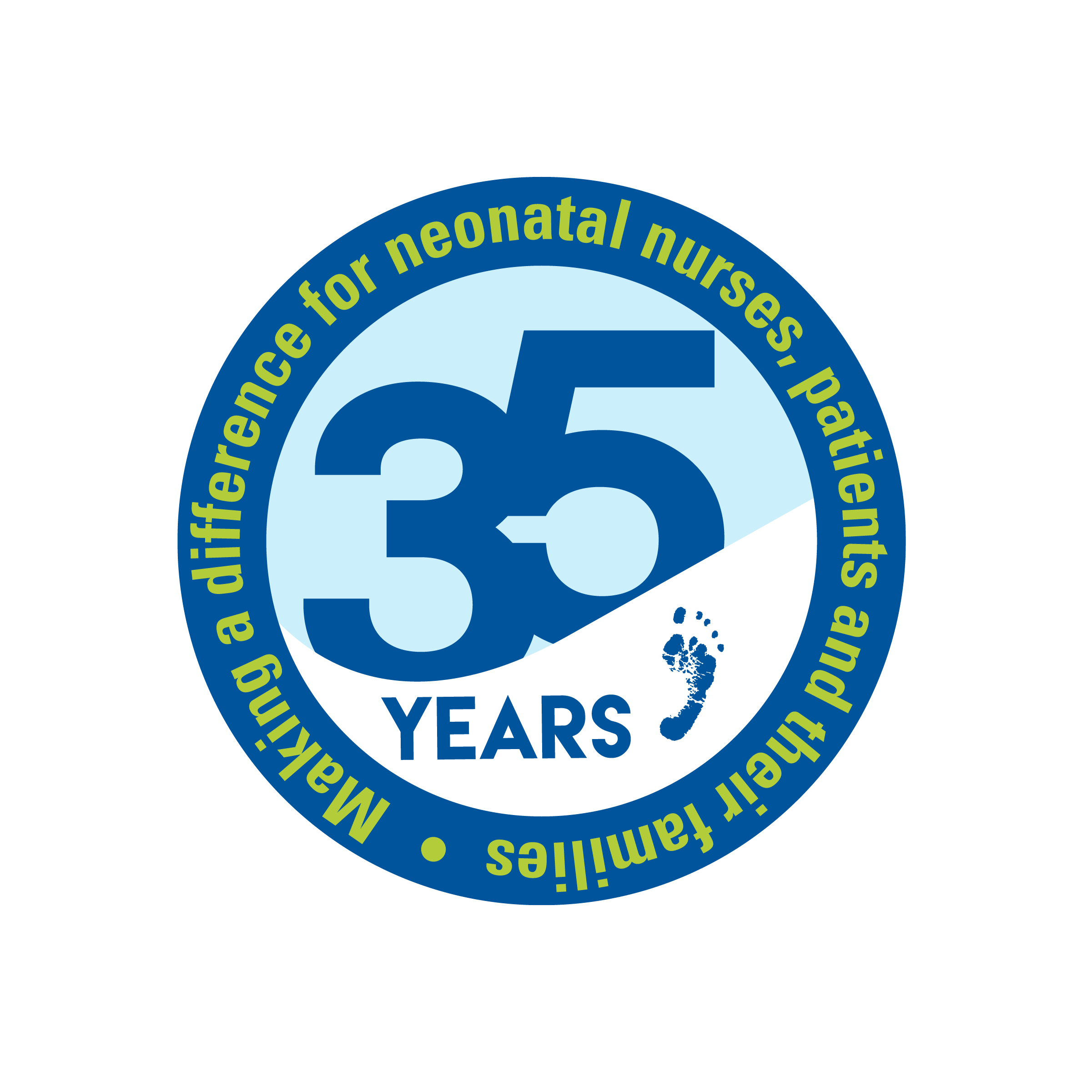 It's a big year for NANN; we're celebrating 35 years of making a difference for nurses, patients, and their families! From our beginnings in California in 1984 to nearly 8,000 members strong and over 30 local chapters, NANN is proud to stand behind the tens of thousands neonatal nurses and APRNs around the world providing care to the most vulnerable patients. We are eternally grateful for your membership, your loyalty, and your dedication to your profession and patients. You are what makes NANN great!
Look for our commemorative 35th anniversary logo throughout 2019.
Individual Excellence Awards
NANN is now accepting applications for the 2019 Individual Excellence Awards. These awards are designed to recognize the contributions and dedication of neonatal nurses and advanced practice nurses.
Award recipients will receive a complimentary conference registration, a $500 stipend to be applied to hotel and travel costs, a $250 honorarium, and a trophy.
Apply now for the following awards:
Leadership Award
Navigator Award
Robyn Main Excellence in Clinical Practice Award
Neonatal Nurse Practitioner (NNP) Excellence Award
Neonatal Nurse Practitioner (NNP) Rising Star Award
The deadline to apply is May 3, 2019.
Small Grants
The Small Grants Program is now accepting applications. The program is looking for NANN members interested in developing their research skills and/or initiating their own research study or evidence-based practice (EBP) project. Awardees will receive $5000 to initiate their research. Apply today!
Awardees will work with a mentor of their choice to develop and guide their research. If an awardee cannot determine a mentor, NANN is available to provide information on possible mentors.
The deadline to apply is March 1, 2019.
NANN Footprints: Stories from the NICU
Every day in the NICU, neonatal nurses experience challenges, triumphs, heartbreaks, and miracles. NANN Footprints: Stories from the NICU shares the narratives of neonatal nurses and highlights their incredible impact on patients and families. We hope Footprints inspires you and honors the amazing work you do. Access our very first story below:
January, 2019: Hey, Little One - Reena Blackwell, MSN, RNC-NIC, NE-BC
Interested in sharing your NICU narrative? Visit nann.org/footprints for more information!
Announcing NANN's new Retired Membership!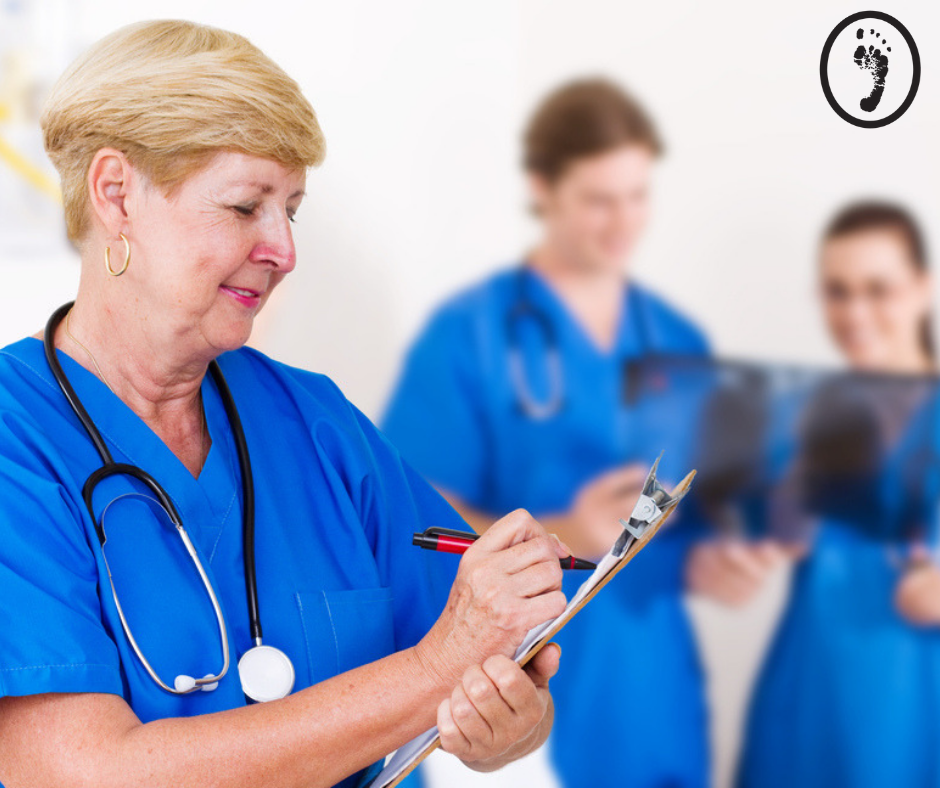 NANN values our most seasoned professionals in neonatal nursing! A retired member may request a change in membership status at time of renewal from Regular to Retired at age sixty-five or older. Retired members pay just $80, do not receive Advances in Neonatal Care, and may not hold office. However, they retain voting rights, may continue to participate on committees, and receive all other regular membership benefits. To renew as a retired member, please call Member Services at 800.451.3795.
Renewing and New Members Save with Multi-Year Renewal Discounts
Looking for a way to make your NANN membership more affordable? Renewing and new members can take advantage of our multi-year renewal discounts! Next time you renew, select a 2- or 3-year membership to save $10 or $20 respectively. Renewal options display in My Account if your membership expires within three months. You also can call Member Services at 800.451.3795 to take advantage of multi-year renewal at any point in your membership.
Have you referred a member to join NANN yet?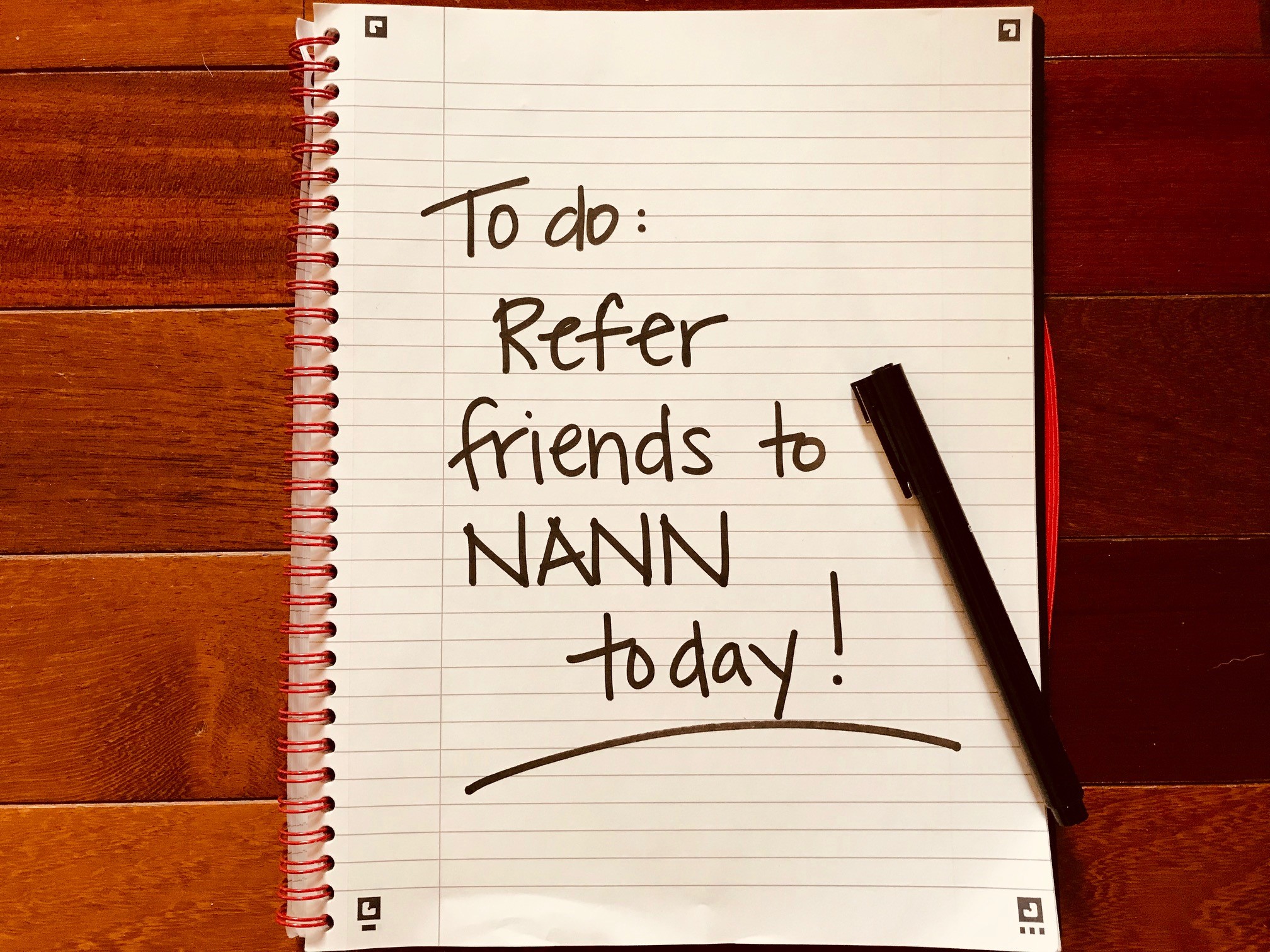 NANN's membership has grown thanks in part to our members referring other nurses to join! Have you referred your friends or colleagues yet? If you refer at least five new members who join, you'll earn a $100 Amazon gift card. Refer from within My Account or have your friend enter your e-mail address when they join.
Congrats to our 2018 4th quarter member referral winners:
Karly Kassay, BSN, RN: Congratulations, Karly, on your $400 Amazon gift card prize! We commend you on your record-breaking 23 referrals this past quarter.
Kathy Birt, RNC, IBCLC
Lori A Brittingham, MSN, RN, CNS, ACCNS-N
Learn more about our referral rewards program.
Participate in NANN Member Research Surveys
Going forward, NANN will share approved surveys that support the research endeavors of our members. Learn about research survey purposes and deadlines below and then follow the links to participate in the surveys. Thank you for your help in supporting other NANN members in their research.
Disclaimer: NANN is not an active sponsor nor participant of approved research surveys. NANN does not collect nor monitor survey data related to approved research surveys. It is the sole responsibility of the researcher to collect the data for his/her survey. In addition, NANN is unable to share member contact information with researchers.
Our Sponsor