President's Message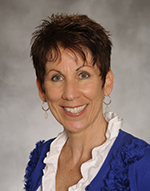 Regina Grazel, MSN RN APN-C
Association leaders require vision to successfully guide their organization into the future. This vision creates shared meaning about what the association wants to become. Through strategic planning, the NANN Board of Directors has focused on translating NANN's desired future,
To be THE advocate and leading change agent for the neonatal nursing profession to optimize care for neonates and their families,

into a plan of action. Since meeting in February, the board has continued their work in setting NANN's future direction by identifying goals and objectives to guide the association over the next 3–5 years. The board carefully considered goals that are achievable and most important in advancing the association.
The four areas that were identified as top priorities relate to the development and dissemination of clinical practice guidelines, continued advocacy work with expansion through partnerships to influence neonatal issues, strengthening the NANN brand as the recognized leader of the neonatal nursing profession by developing collaborative partnerships and increasing online content, and increasing relevance to young professionals and early career neonatal nurses.
Top Priority Areas
Clinical practice guidelines
Advocacy
NANN branding
Young professionals (early career)
The NANN staff and volunteers have already made significant progress in setting the plan in motion.
NANN's sphere of influence continues to broaden with further growth of strategic partnerships. Developing and strengthening collaborative partnerships is a key component of NANN's strategic plan. Collaborative agreements with influential and respected organizations such as the Vermont Oxford Network (VON) and the March of Dimes already have resulted in enhanced conference educational offerings. Additionally, NANN members will enjoy special pricing benefits for VON's online NAS Universal Training Course, providing high quality evidence-based educational programming on this nationally significant issue.
Discussions are underway regarding joint publication of the next edition of Neonatal Skin Care Guidelines with the Association of Women's Health, Obstetric, and Neonatal Nurses (AWHONN). NANN also is collaborating with AWHONN on an association leadership development program. More details on the leadership program are coming soon!
Since the launch of the new NANN website, additional changes have been made to provide more resources and easy access to continuing education. Check back frequently at to see what's new!
NANN's future is bright. We are so glad you are a part of it!
Our Sponsor