Product Spotlight
Your Digital Copy of Newborn Safe Sleep Guideline Awaits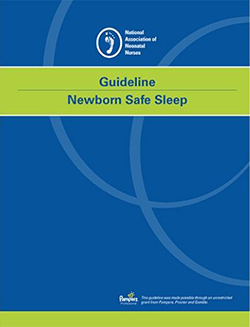 Sleep-related deaths are the leading cause of infant mortality for children from birth to 1 year of age. Our new clinical practice guideline, Newborn Safe Sleep, was made possible through an unrestricted grant from Pampers, part of the Proctor & Gamble family.
This downloadable guideline:
is the only guideline that addresses the challenges of implementing safe sleep practices in the hospital setting with recommendations on how to do so effectively.
provides evidence-based protocols for creating a safe sleep environment for infants.
covers the history of sleep-related deaths and the American Academy of Pediatrics' safe sleep recommendations between 1992 and 2016.
highlights common controversies and barriers related to modeling and implementing safe sleep practices.
empowers NICU nurses to model safe sleep practices with neonates and infants in their day-to-day.
Purchase your electronic copy of Newborn Safe Sleep Guideline today!
Interested in learning more on the topic of safe sleep? Check out our Safe Sleep Symposium on Wednesday, October 21, at NANN Virtual!
NEW CNENow! Modules Added to NANN Store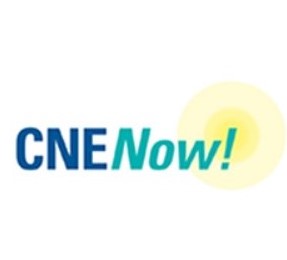 CNENow! is an ongoing series of peer-reviewed educational modules that help neonatal nurses acquire and reinforce knowledge in essential areas of neonatal care. These learning opportunities are free to NANN members and offer CNE hours! Check out our latest CNENow! Module additions:
Sepsis and Antibiotic Use in Neonates
Written by Amy Mattingly, DNP APRN AACNS-N CNL RNC-NIC, this module discusses neonatal sepsis and the importance of timing of diagnosis. Challenges with timing of treatment and liberal use or overuse of antibiotics are identified.
Maintaining a Neutral Thermal Environment in Extremely Low Birth Weight Infants
Author Shantel White, DNP APRN MSN NNP-BC C-ELBW C-NNIC, discusses the importance of maintaining a neutral thermal environment in the Extremely Low Birth Weight Infants (ELBW). Nursing interventions and implications are identified to decrease the incidence of temperature instability in the ELBW.
Find more educational products in the NANN store
Our Sponsor