NANNP Corner
Council Update
Susan Meier, DNP APRN NNP-BC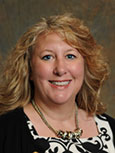 The National Association of Neonatal Nurse Practitioners (NANNP) is the unified voice of neonatal nurse practitioners (NNPs) and neonatal clinical nurse specialists (CNSs). NANNP strives to address the unique workforce and professional practice issues of neonatal advanced practice registered nurses (APRNs) through its commitment to leadership, expertise, and community. To this end, the NANNP Council identifies initiatives to focus on for the year. The following is an overview of current initiatives and updates on their status year to date.
NNP Workforce
With sponsorship from Mallinckrodt Pharmaceuticals, NANNP is pursuing its third biannual NNP workforce survey. This upcoming survey will focus on NNP compensation. In 2015, NANNP launched two highly popular videos to help address the shortage of NNPs and is continuing initiatives to support recruitment and retention of NNPs. A statement addressing seniority staffing issues is under development and will provide recommendations to retain experienced NNPs. NANNP is developing guidance for the NNP who is considering re-entering practice. Look for this soon on the NANN website.
NNP Mentoring
With sponsorship from MedImmune, NANNP will complete development of a toolkit that will provide practical approaches and advice for mentoring the novice NP to help transition from expert RN to novice NP more effectively and efficiently.
Clinical Guidelines
As the professional voice of neonatal nursing, NANN and its APRN division, NANNP, are looked to as resources on substantive issues that affect neonatal patients. Clinical practice guidelines are statements that include recommendations intended to optimize patient care and that are informed by a systematic review of evidence and an assessment of the benefits and harms of alternative care options. Currently, The Management of Hypotension in the Very-Low-Birth-Weight Infant Guideline for Practice is under revision. The Management of Oxygen Therapy in Preterm Infants < 34 Weeks PCA is a new NANNP guideline under development with plans for publication by fall 2016.
NNP Quality Metrics
NANNP in continuing a multiyear effort to work collaboratively with the American Academy of Pediatrics to define multidisciplinary outcomes for neonatal care, encourage NNP participation in practice review and quality initiatives, and define a set of quality metrics specific to NNP procedures and outcomes. A quality metrics position statement will soon be made available on the NANN website. The purpose of this position statement is to reinforce the importance of reflective practice and the importance of NNPs knowing the outcomes of the infants for whom they provide care.
The following are included in the position statement:
information on the role of NNPs in quality improvement
recommendations about education in quality improvement science
recommendations for possible quality metrics for NNPs (depending on role).
Value and Visibility Plan
The NANNP Value and Visibility Plan is a program of ongoing collaboration with select nursing, physician, and certification organizations that furthers the profession and interests of neonatal APRNs. 2016 collaborations include
National Organization of Nurse Practitioner Faculties conference attendance and poster presentation "Neonatal NP Workforce Crisis: Longitudinal Evaluation of National Focus on Primary Care Provider Shortage"
Providing a speaker for and conference attendance at the Neonatal Advanced Practice Nursing Forum in Washington, DC
American Association of Nurse Practitioners conference attendance.
Annual conference speaker exchange with the National Association of Pediatric Nurse Practitioners
NEO Conference attendance and booth
Hot Topics planning committee representation and attendance.
Our Sponsor