President's Message
Board Update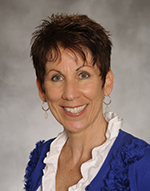 Regina Grazel, MSN RN BC APN-C
The board of directors met at NANN's national offices in early February for a highly productive and enjoyable midyear meeting. The event, which took place over a day and a half, afforded the board an opportunity to think strategically about NANN's future and discuss educational trends and conference innovations that NANN can incorporate into its annual conference during the next 3 years.
We began by identifying environmental trends and issues that may impact the profession to better strategically position NANN for future success. We explored key assumptions in areas such as health care, our profession, economic factors, competition, legislation, and demographics as a backdrop for thinking about how NANN should evolve to thrive in this changing environment. Engagement, advocacy, professional development, and value and visibility were common themes throughout the discussions. We examined and affirmed NANN's mission and purpose. These exploratory and reflective discussions enabled us to define a refreshed statement of NANN's envisioned future. The goals, objectives, and strategies identified will serve to guide us during the next 3 to 5 years. I look forward to sharing updates with you on continuing developments in strategic planning.
In closing, I want to draw your attention to NANN's redesigned website. It has undergone a complete makeover of content, navigation, and appearance. I'd like to thank the many volunteers who provided input and guidance to the project, as well as NANN staff whose expertise and dedication created a fresh new look to reflect the energy and excitement that is NANN. Visit nann.org today!
Our Sponsor