President's Message
Board Update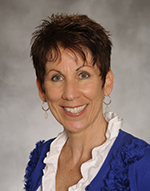 Regina Grazel, MSN RN BC APN-C
As stewards of an organization, one of the most important tasks board members must accomplish at the end of the fiscal year is to approve an operating budget for the coming year. Budgets reflect the strategic intent of an organization by allocating monies for expenses according to their strategic priority in supporting the mission and vision while setting goals for revenue that are motivating, yet realistic, with the objective of ending the budget year in balance. NANN's budget is carefully developed through a process that begins in the summer and that includes scrutinizing every item for relevance and appropriateness. Executive team members of the board provide direction and oversight for the process. I am pleased to let you know that after careful review, NANN's board approved the final 2016 budget during its December 2015 meeting. I'm also pleased to share that a preliminary view of NANN's 2015 financial performance shows a positive net income for the year.
The approved budget includes funding to support the development of four new CNENow! education modules that will be free to members. The modules, identified by the CNENow! Micro Task Force, will focus on nutrition, cooling, heart murmurs, and noninvasive ventilation. The modules will be available later in 2016.
The board continues to discuss opportunities to collaborate and partner with other organizations when appropriate to NANN's mission. Recently, the board approved steps to begin working with the Preemie Parent Alliance, an NICU parent community. The board also is exploring an exciting collaboration with Vermont Oxford Network that will expand the educational impact of the 2016 Annual Educational Conference. Check back for details as they are finalized.
In early February, the board will meet at NANN's national offices in Chicago to set the strategic direction, determine goals and objectives for 2016, and discuss exciting new developments and opportunities. I look forward to sharing an update with you in March.
Our Sponsor