NANNP Corner
Council Update
Susan Meier, DNP APRN NNP-BC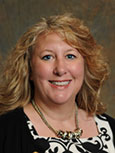 In 2010, the Institute of Medicine released a much heralded report, The Future of Nursing: Leading Change, Advancing Health, which included several key recommendations for improving health care in the United States. These recommendations have served as a guideline for nursing as we navigate turbulent changes in health care. One of the report's recommendations—that opportunities be expanded "for nurses to lead and diffuse collaborative improvement efforts"—highlights the need for interprofessional collaboration among healthcare providers.
This idea is not new or untested; interprofessional or interdisciplinary collaboration is one of the hallmarks of highly successful healthcare innovation. The American Association of Colleges of Nursing (AACN; 1995) developed the position statement Interdisciplinary Education and Practice, which states
All healthcare disciplines share a common and primary commitment to serving the patient and working toward the ideal of health for all. While each discipline has its own focus, the scope of health care mandates that health professionals work collaboratively and with other related disciplines. Collaboration emanates from an understanding and appreciation of the roles and contributions that each discipline brings to the care delivery experience.
NANNP sees the value of interprofessional collaboration as well. In October, NANNP announced the expansion of its membership to include the neonatal clinical nurse practitioner (CNS) role. Although NANNP included the neonatal CNS role in publications such as Advanced Practice Registered Nurse: Role, Preparation, and Scope of Practice and The Future of Neonatal Advanced Practice Registered Nurse Practice, these advanced practice registered nurse (APRN) colleagues were not eligible to be members of NANNP. The NANNP Council would like to extend a welcome to our CNS colleagues as they expand their NANN membership to include NANNP.
NANNP also has been working toward furthering interprofessional collaboration with our physician colleagues. Coming soon, all NANNP members will be eligible for discounted associate membership within the American Academy of Pediatrics (AAP). During the past year, the NANNP Quality Metrics Task Force has been working to define quality in the neonatal nurse practitioner (NNP) role. This task force will now work collaboratively with the AAP to create shared quality metrics for neonatal care, make recommendations for the role of NNPs in multidisciplinary quality care, and create quality metrics for those outcomes that are unique to the NNP. This allows NANN/NANNP to represent neonatal nurses in this sentinel work.
NANN/NANNP remains the voice of neonatal nursing as we navigate the ever-changing healthcare system. By pursuing opportunities for collaboration with other key programs and professional organizations, we can ensure that we not only stay relevant, but also influence factors that will ultimately affect our provision of care.
Bibliography
American Association of Colleges of Nursing. (1995). Interdisciplinary education and practice. Retrieved from www.aacn.nche.edu/publications/position/interdisciplinary-education-and-practice.
Gardner, D. B. (2005). Ten lessons in collaboration. The Online Journal of Issues in Nursing, 10(1), 2.
Naylor, M. D. (2011). Viewpoint: interprofessional collaboration and the future of health care. American Nurse Today, 6(6). Retrieved from www.americannursetoday.com/viewpoint-interprofessional-collaboration-and-the-future-of-health-care/.
Our Sponsor