Board Update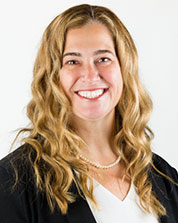 Rachael Zastrow, NNP-BC APNP CPNP-PC
NANN President
Have you ever thought about volunteering for NANN, the NANN Board of Directors or the NANNP Council and were discouraged because you didn't think you were ready, had anything to offer, had a robust enough resume or let your own self-doubt sabotage your desire to apply? Well, Imposter Syndrome is REAL, especially coming out of the COVID-19 pandemic. I am here to tell you; we want and need your expertise and knowledge! YOU absolutely make a difference in NANN and the lives of our patients and families.
Personally, I had always seen myself as "just a nurse" and then "just a nurse practitioner" in my home NICU unit and was intimidated by participating in NANN at the national level. I took the opportunity to participate and serve in my local NANN chapter first, followed by participation in the formal NANN leadership program (Emerging Leaders Fellowship – ELF program). This was my launching pad to an amazingly unexpected journey to formal leadership as your NANN President.
Our association is only as strong as our members, volunteers, and liaisons. YOUR knowledge, YOUR voice and YOUR advocacy impact the mission and vision of NANN and NANNP and helps to advance our profession. Whether you are seeking to grow your network, stretch your knowledge base, advance your leadership capabilities, or soar to new heights in your career goals, NANN is your professional home and inspires excellence in all aspects of neonatal nursing.
NANN excels in what we do because of YOU! There are so many different avenues to engage and make your voice heard via micro-volunteering opportunities to serving on the NANN Board of Directors or the NANNP Council. The Call for Nominations is open through April 30, and it would be an honor to serve alongside of you! Looking for other ways to get involved? The Call for Volunteers will open in May.
I want to sincerely thank each and every one of you for continuing to show up for our patients and families every day. It has not been an easy task both prior to COVID-19 and coming out of the pandemic. NANN sees you and we appreciate you. Thank you for continuing to provide the best and safest care to our most fragile patients. We cannot do this work without you!

Our Sponsor