Build Important Relationships. Expand Clinical Knowledge.
Neonatal nursing is your passion and you work hard every single day. While all your days are incredibly challenging, they're immensely rewarding, too.
What you do matters.

Join us as we celebrate YOU at the neonatal event that helps you connect, grow, and feeds your soul.
NANN 32nd Annual Educational Conference
Wednesday, October 26–Saturday, October 29, 2016
Renaissance Palm Springs and Palm Springs Convention Center
888 Tahquitz Canyon Way
Palm Springs, CA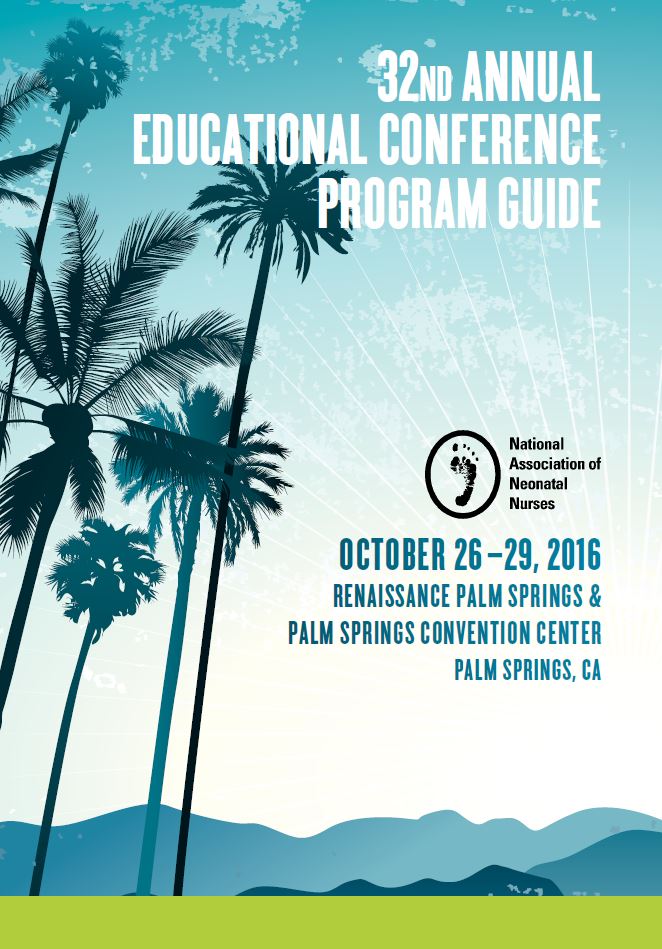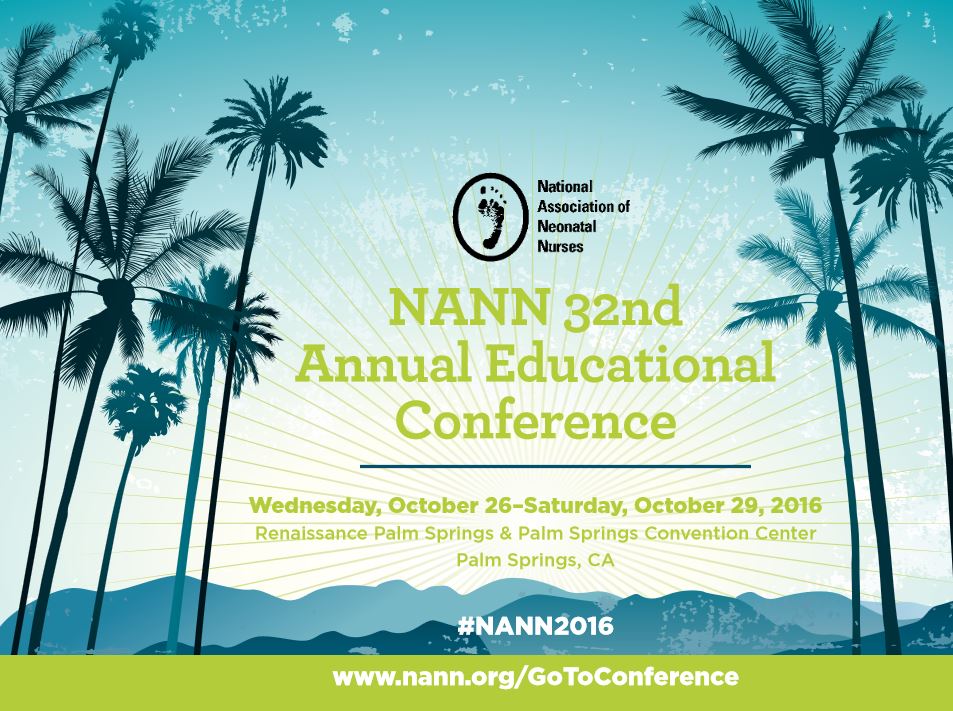 NANN's 32nd Annual Educational Conference is the must-attend meeting for neonatal nurses and neonatal advanced practice nurses. With customized content tailored to every career stage, you'll learn from respected neonatal leaders and return to your NICUs or educational settings with critical information you can use to make a difference right away. Grow your professional network while collaborating with fellow NANN members and neonatal nurses from all over the world. And just as importantly, have some much needed fun relaxing and reconnecting with your neonatal peers.
Join us for hot educational topics such as

Neonatal abstinence syndrome
Nutrition: donor milk
Long-term cardiac care
Palliative care
Skin care
Pharmacology: sedatives & narcotics (ELBW)
Long-term follow-up care
Nurturing in the novice NNP
Writing effective test questions
Practical approaches to performance improvement
New Preconference Session! Neonatal Abstinence Syndrome Evidence-Based Practice

NANN is thrilled to partner with Vermont Oxford Network (VON), a nonprofit voluntary collaboration of health care professionals working together as an interdisciplinary community to change the landscape of neonatal care. Together NANN and VON take on the compelling clinical challenges of neonatal abstinence syndrome (NAS) and promoting improved quality, safety, and value of care for this vulnerable population of infants and families. Participants will leave with materials and skills to impact NAS care at home. Join us for the NAS Preconference Session on Wednesday, October 26, 2016, 1–5:30 pm.

Attention Professional Partners! There are several opportunities for corporations and attendee institutions to support NANN's Annual Meeting. Learn how to connect with neonatal nurses during our annual event.
Let's stay in touch!
Please share your contact information below so we can share the latest NANN Annual Conference happenings with you!