Get Involved Locally!
From Washington to Florida, and in nearly 30 states in between, NANN chapters play an important role in the association's grassroots services and support for our members. Belonging to a chapter provides unique local support where your voice can be heard in a community of peers.
Interested in joining a chapter?
Browse through NANN's list of chapters to find the chapter nearest to you. Only NANN members are eligible for chapter membership. New members will have an option to select a chapter membership when completing our NANN membership application. Existing NANN members can add a chapter membership by logging into their NANN account then selecting the appropriate chapter from the NANN store.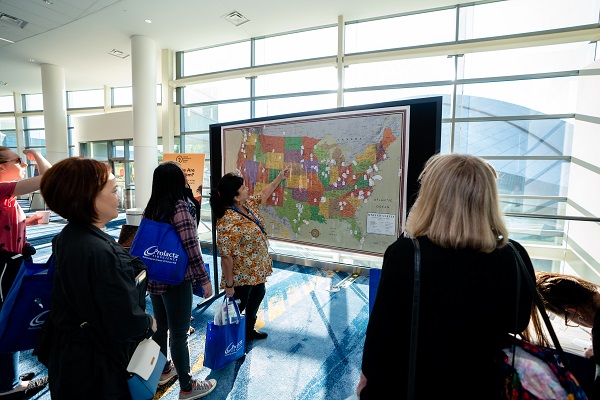 Chapter membership fosters your growth as a neonatal nurse or APRN on a local level. Join your local chapter for a variety of benefits, including:
Networking opportunities to connect with local colleagues

A forum for convenient and inexpensive local educational programs

An arena to foster leadership qualities

Encouragement to new graduates to enter neonatal nursing

Professional development opportunities to neonatal nurses at all stages of their careers

Contribution to your local community through local philanthropic activities

And more!
Interested in starting a chapter?
Can't find a local chapter, but interested in starting one? E-mail NANN Chapter Liaison, Megan Beukema at mbeukema@nann.org for more information on starting a NANN chapter.