Small Grants Program
The Small Grants Mentee/Mentor Program accepts applications from NANN members interested in developing their research skills and/or initiating their own research study or evidence-based practice (EBP)/ quality improvement (QI) project.
The 2020 grant applications closed on May 18.
2019 Small Grant Recipients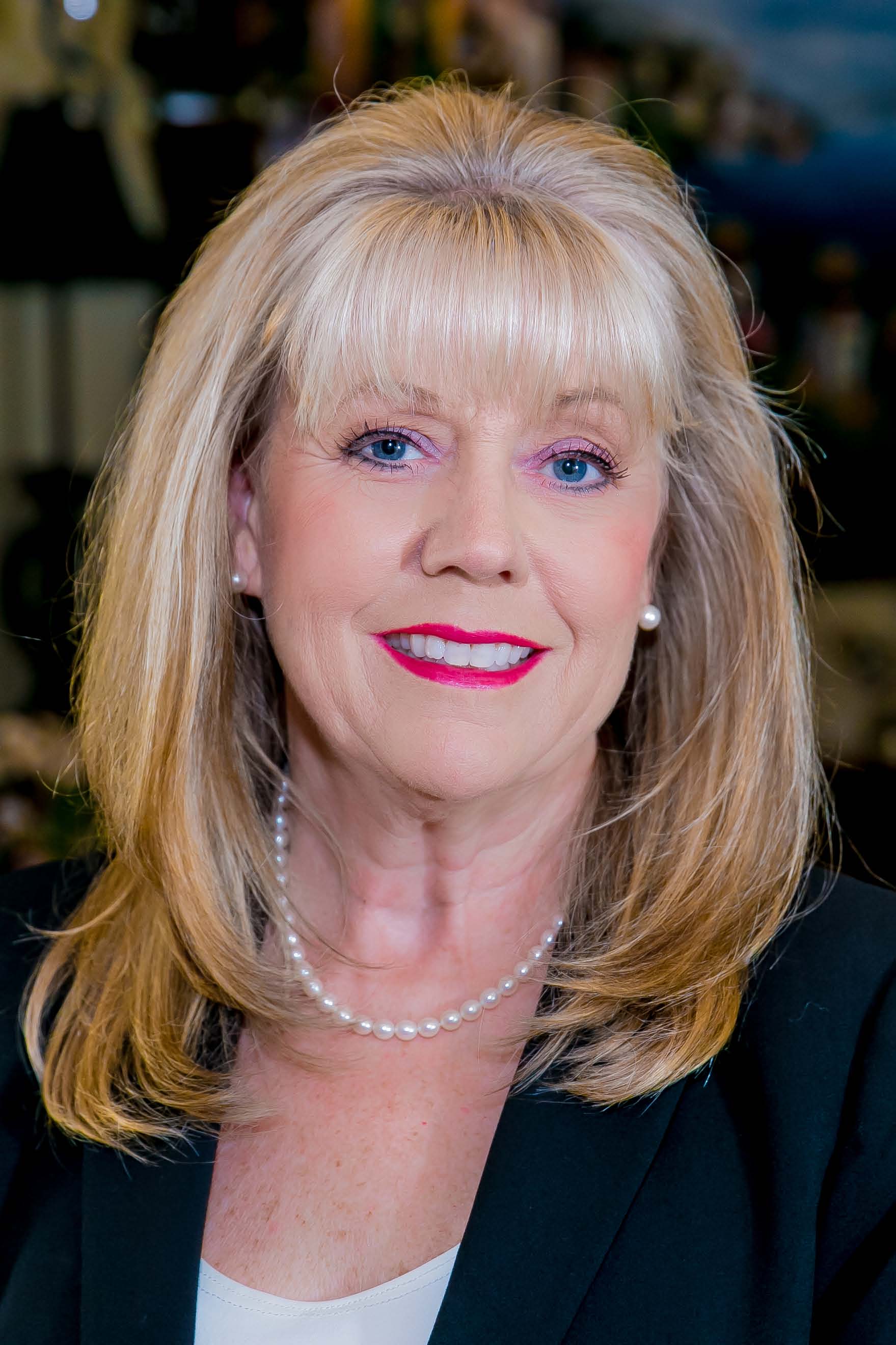 Rebecca South, BSN RNC-NIC
Bridge to Caring Hands, Inc.
Innovative Nurse-Driven Program to Decrease Stress and Increase Knowledge for Antepartum Mothers
At what institute are you currently conducting your research?
Memorial Hermann The Woodlands, Houston Tx
What is the main focus of your research?
Research has shown that nurses can have a positive impact on parental stress and anxiety through the use of education, starting with a mother's admission to the antepartum unit. This study will implement an educational program, Families' Bridge to Caring Hands (FBCH), to help decrease maternal stress and anxiety related to their infant's NICU admission compared to mothers who do not receive prenatal education.
How did receiving the NANN Research Institute's Small Grant Award positively impact your career?
It is a privilege and an honor to be the recipient of the 2019 NANN Small Grant Award to fund our study on "Innovation Nurse Driven Program to Decrease Stress and Increase Knowledge for Antepartum Mothers". This grant will facilitate a quality improvement effort to improve health education, advancing the quality of care and ultimately improve patient outcomes.
Why is your work important and how does it advance the field of neonatal nursing?
Mothers of preterm infants experience a high amount of stress and anxiety related to the unknowns of their infant's hospital admission, coupled with a lack of control surrounding caring for their infant. Providing maternal education has demonstrated a decrease in maternal stress and anxiety surrounding their infant's NICU stay. The majority of NICUs only provide education once the infant has already been admitted to the NICU, when maternal stress levels are high. A formal prenatal education program is currently not available. A prenatal education program will provide education to mothers prior to their infant's NICU admission and prior to the increase in stress and anxiety that goes along with having an infant in the NICU.
In what ways does NANN membership add value to your professional development?
NANN has given me the opportunity to strengthen my leadership skills, professional development, and make new professional contacts through networking. NANN membership gives me an opportunity to have a voice in issues that affect nursing practice and to stay current in our specialty.

Alexandra Armstrong, RN
Boston Children's Hospital
Toward a Transfer Readiness Tool: From Level IV Neonatal Intensive Care Unit (NICU) to Lower Levels of Care
At what institute are you currently conducting your research?
I am conducting my research at Boston Children's Hospital.
What is the main focus of your research?
The purpose of this research is to develop a tool that guides provider decision-making in the transfer of infants from a Level IV NICU to a lower level of care within a regionalized healthcare system.
How did receiving the NANN Research Institute's Small Grant Award positively impact your career?
The NANN Research Institute Small Grant Award has positively impacted my career. In addition to bringing my research project to fruition, the award supports my evolving education and passion for evidence-based practice and research.
Why is your work important and how does it advance the field of neonatal nursing?
The ability to safely transfer patients from high levels of care to lower levels of care provides benefits to our neonatal patients, their families, and facilities within a regionalized healthcare system. A tool to guide clinicians in the transfer of these infants may lead to highly reliable provider decision-making and decreased Level IV NICU readmissions following transfer which promotes quality patient care and appropriate use of the healthcare system.
In what ways does NANN membership add value to your professional development?
The NANN membership provides endless opportunities for comprehensive education, networking, and communication among neonatal professionals. The daily digest, robust discussion board, and bimonthly journal influence my care, encourage collaboration with peers, and improve my daily practice.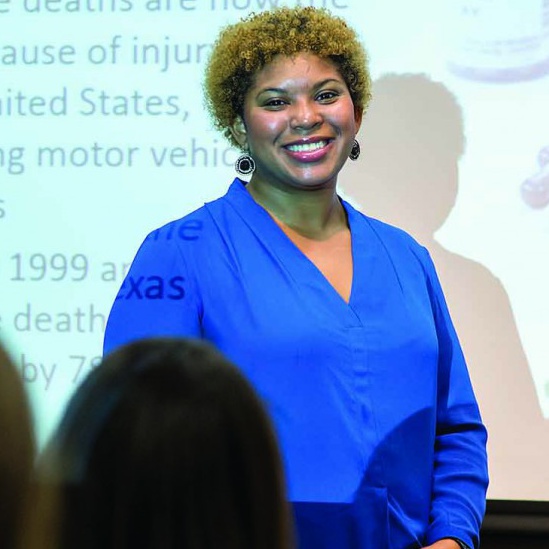 Kelly McGlothen-Bell, PhD RN IBCLC NTMNC
The University of Texas Health Science Center at San Antonio
Maternal Perceptions of Feeding Behaviors in Infants with Prenatal Opioid Exposure
At what institute are you currently conducting your research?
UT Health San Antonio, School of Nursing
What is the main focus of your research?
My program of research focuses on addressing perinatal health disparities in underrepresented mothers and infants. My work with families impacted by substance use disorders has helped to raise awareness of the multi-faceted and complex needs of this and other underserved populations. Currently, I am examining the neurologic organization of infant sucking and oral feeding among infants with prenatal opioid exposure. Further examination of the relationship between infant feeding behaviors in high-risk infants and responsiveness between the primary caregiver are indicated. My long term clinical and research interests focus on the interplay of brain-gut-microbiome signaling systems and infant feeding outcomes.
How did receiving the NANN Research Institute's Small Grant Award positively impact your career?
Receiving the NANN Small Grant will allow me to carry out the aims of my proposed study. This grant will provide a foundation from which to build an independent program of research aimed at improving infant feeding outcomes for high-risk infants and enhancing parental engagement in the hospital setting.
Why is your work important and how does it advance the field of neonatal nursing?
Feeding is a regulatory process that is difficult to characterize in infants with prenatal opioid exposure. Additionally, mothers may struggle with interpreting feeding behaviors in their infants. A paucity of literature exists to guide recommendations for feeding practice in this population. The findings of this study will reinforce the importance of addressing feeding; informing future nursing interventions that will address feeding difficulties in the hospital setting and the subsequent discharge home in this underrepresented population.
In what ways does NANN membership add value to your professional development?
The NANN membership has been instrumental in providing me with a platform to network with likeminded nursing professionals and disseminate research and ideas. Through NANN, I am able to develop professionally by participating in practice, education, and research initiatives. I feel that my membership within NANN will allow me to continue to learn and grow in the neonatal field and contribute to work that will help generations to come.
Evidence-Based Practice Project Outline
Purpose
The purpose of the NANN mentored research and EBP proposal grant program is to build the research study and EBP project capacity of neonatal nurses. Through a productive mentor-mentee relationship this award provides neonatal nurses who have not been previously engaged in writing research or EBP proposals or who have not been successful in obtaining previous funding to begin a research or EBP project in an area of interest.
Amount of Grant Funding
Awards are available up to $5000. Two grants will be awarded for the year 2020. The funding cycle begins November 1 and ends October 31 of each year. Awards will be made to the grantees' institution.
Eligibility
Mentee: The Principal Investigator for this research or EBP project is the Mentee and may be a nurse, a graduate student, a post doctorate or junior faculty. Those with previous external funding for a single award greater than $25,000 direct costs are ineligible.
Mentors: The Mentor is someone who can guide and support the mentee in developing her or his research or EBP project skills. The mentor should possess leadership skills; and knowledge, skills and expertise in designing and conducting research or EBP studies. The mentor should be willing to commit, actively guide, counsel, and foster the mentee's growth. The mentor should have a history of successful EBP or research activities.
The mentee must be a member of the National Association of the Neonatal Nurses. Proof of membership must be submitted with the application. Mentors need not be members of NANN however they do need to possess the skills as listed above to guide the mentee in this project. If a mentor cannot be easily identified by the mentee, please contact the NANN office for assistance. There is a strong preference that the mentor be a nurse.
Criteria for Scoring Proposals
Use the links below for guidance about how proposals will be reviewed and scored.
EBP Project Review Criteria
EBP Project Score Sheet
Research Project Review Criteria
Research Project Score Sheet
Appropriate and inappropriate use of funds
Funds can be used for supplies, small item equipment, technical services, travel directly related to the project, and expenses related to conducting the project.
Funds cannot be used for salary support, student tuition, books and school supplies, professional organizations membership fees. Funding up to $1000 can be designated in the budget for travel to present the results of the project at NANN's Annual Conference. These funds may only be used for presentation of completed funded projects by the Mentee, not for projects in progress. No travel funds may be requested to present at nursing meetings other than the NANN Annual Conference. It is our intent to support the growth of research and EBP projects and dissemination of best practices within NANN and thus funding for travel to other meetings is not allowable.
Terms of the award and accountability
Within 30 days of completion of the project recipients must submit a One Page Progress Report to the NANN Board of Directors explaining how project objectives were met and how the funds were used. Recipients must participate in the NANN Annual Conference abstract submission process upon completion of their project. Recipients also are encouraged to disseminate project findings via the NANN paper presentation sessions and neonatal peer reviewed journals. If recipients intend to publish, they must first submit their manuscript to Advances in Neonatal Care. All presentation and publications should acknowledge the support of NANN Research Institute.
Notification and release of funds
Approval by the institutional review board is not required at the time of submission of proposals for review for potential funding. Evidence of IRB review (if applicable) is required for release of funds.
Application deadline and submission
Applications are due on March 1st of each year. All applications must contain all required parts and must be submitted completely to be eligible for award.
Before drafting your Proposal:
Is this an EBP Project or a research study?
Whether a proposed study should follow the procedure for an EBP project versus a traditional research proposal can sometimes be confusing. Therefore, NANN provides the information below to assist potential mentees in making this determination prior to proposal development.
What is the difference between Research Studies and Evidence-Based Practice Projects?
Research Studies are conducted with the intent of generating new evidence or strengthening existing evidence related to a clinically relevant nursing problem. Research projects are guided by a conceptual framework that allow research questions to be answered and/or hypotheses to be tested. Existing research studies are critically reviewed to justify the need for new or strengthened evidence (i.e., significance of the study). The description of a research project would include background and significance, methodology (design, sample, setting, valid and reliable data gathering strategies, data analysis), interpretation of results and implications for nursing practice and future research. IRB review is mandatory.

Evidence-Based Practice Projects are conducted with the intent of either generating a clinical practice guideline or implementing a practice recommendation in a particular setting based on existing evidence. Evidence- based clinical practice guidelines/practice changes must incorporate patient preferences as well as expert clinical judgment. Existing research studies are critically reviewed to determine the quality of available evidence that would justify implementation of the specific practice change. The description of an EBP project would include the background and significance of the problem, how research evidence was obtained and evaluated, steps taken to implement the practice change, barriers to implementation, analysis of nursing and patient outcomes, and recommendations for next steps related to practice, education, or future research. Outcomes of an EBP project applied to a clinical setting should be compared to what research has previously found in a more controlled environment. IRB review may be needed for an EBP project if outcome data are collected from human subjects.
What to do if the answer to this question remains unclear?
If you are uncertain whether your project better fits criteria for an EBP project versus a traditional research study, it may be helpful to consider your project within the context of an EBP model. While there are many EBP Models currently in use, the Iowa Model is one that can assist in making the determination of whether sufficient evidence exists for a practice change to be made (EBP project route), or whether the current literature base is insufficient and requires more discovery work (i.e. traditional research study).
The Small Grants Program aims to build the research capacity of neonatal nurses. We are proud of the contributions made to neonatal nursing by our past Small Grants recipients.
Sponsors
The Small Grants Program is sponsored in part by: