Research Summit
NANN's Research Summit allows neonatal nurses currently engaged in research or evidence-based practice projects the opportunity to present their research or projects to an audience of their peers. Each participant has 15 minutes for a presentation and 5 minutes for questions and discussion.
13th Annual NANN Research Summit
NANN held its 13th Research Summit in Scottsdale, Arizona, April 10-12-30, 2018 and 23 members were selected to participate. Keynote speaker Leslie Parker led the summit off with her session on Optimizing Enternal Nutrition in Extremely Preterm Infants. Over the next two days, presentations ranged from unit-focused to globally impactful work. Topics ranged from the golden hour to gastroschisis and post-operative feeding, moral distress and Neonatal abstinence syndrome, and the effects of skin-to-skin contact on oxytocin release. Thank you to all presenters, Mead Johnson Nutrition, and all contributors.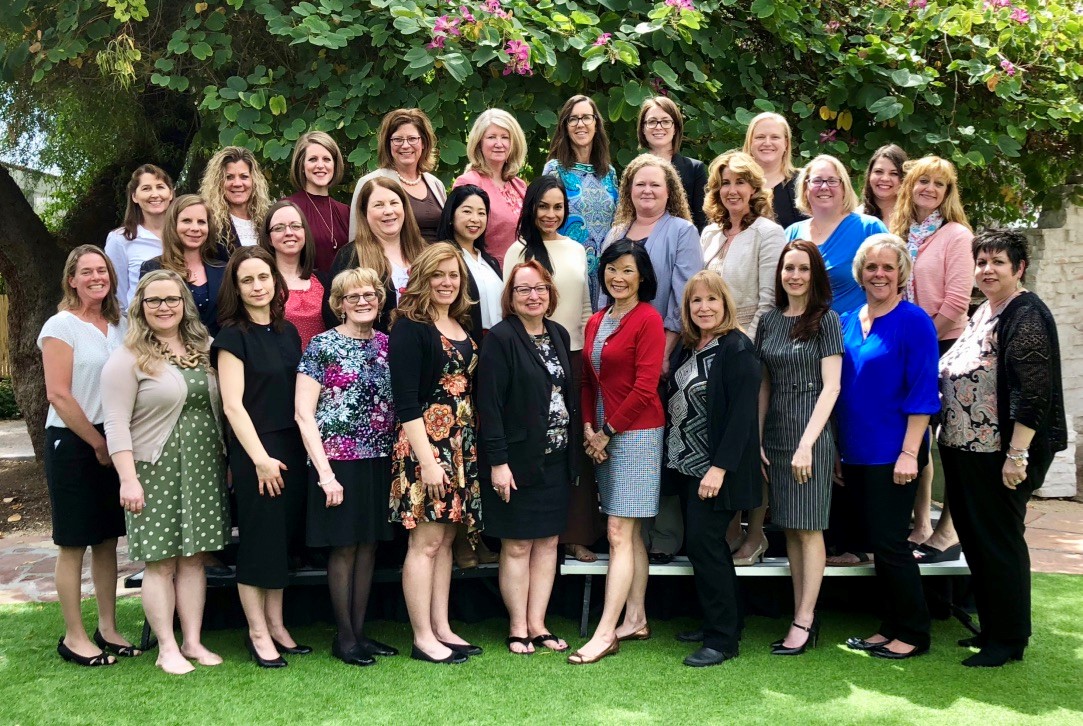 Row 1 (from left)
Julie Long - Florida Hospital for Children
Rachel Wiener - Children's Hospital of Philadelphia
Katie Malin - Children's Hospital of Wisconsin
Ann Phalen - Thomas Jefferson University
Elizabeth Walvoord - University of Wisconsin
Jacqueline McGrath - University of Connecticut
Liz Sharpe - The Ohio State University
Cheryl Riley - Baylor University
Christen Fenton - Akron Children's Hospital
Gloria Yennaco - Catholic Medical Center
Row 2 (from left)
Elizabeth Schierholz - University of Pennsylvania
Nicole Finch - Creighton University
Patty Macho - Cohen Children's Medical Center of New York
Sunny Hallowell - Villanova University
Paulina Saravia - Medical City Lewisville
Alison Dunlap - Creighton University
Leslie Parker - University of Florida
Janelle Macintosh - Brigham Young University
Frances Penny - Southern Connecticut State University
Row 3 (from left)
Marion Bendixon - University of Florida Candice Hobbs - Mayo Clinic
Noreen Beus - Creighton University
Dorothy Vittner - University of Connecticut
Shelley Thibeau - Ochsner Baptist
Shelly Fleiner - Caron Children's Medical Center/Banner Health
Sarah Croop - University of North Carolina - Chapel Hill
Amy Koehn - University of Tennessee Health Science Center
Jessica DelVecchio - Mead Johnson Nutrition
The Research Summit is made possible through an educational grant from Mead Johnson Nutrition.