From the Hill to the NICU
Monthly Advocacy Updates
NANN's Health Policy and Advocacy Committee (HPAC) is committed to advocating for optimized care, and health outcomes for neonates and their families. In an effort to raise awareness of key regulations and issue that affect NANN, NANNP, and the populations we serve, the HPAC Committee will be sending out monthly updates to help keep you informed.
August 2018 - Affordable Care Update
Theresa Crowe, BSN CCRN
On June 7th, the Justice Department indicated that it would not defend the Affordable Care Act's (ACA) constitutionality in a case filed by Texas and 19 other states (opposed by 16 other states). The case asserts that because the new Republican tax act removed the individual mandate, the ACA is no longer a constitutional exercise of Congress's power to tax, as established by a 2012 Supreme Court decision.
In its statement letter, the Justice Department contends that the ACA provision requiring most Americans to carry health insurance will soon no longer be constitutional and that, as a result, consumer insurance protections under the law will not be valid either – including preexisting conditions coverage. If these provisions of the ACA were to be deemed unconstitutional, it would once again allow insurers to deny or charge more to people with chronic or preexisting conditions.
The removal of such protections may cause new challenges for our patient populations. NANN will continue to monitor and provide up-to-date information as it becomes available.
August 2018 - ANA Hill Day: Nurses Stand Together
Tommie Farrell, BSN RNC-NIC
If you ever want to feel energized and empowered, spend a day in DC with almost 1000 nurses and advocate for our patients, healthcare and our profession! My colleague, Heather Hopkins (DVANN) and I joined the American Nurses Association (ANA) on the Capital Hill on June 21st to elevate nursing concerns and demonstrate how our collective voices matter in directing healthcare in America.
While on the Hill, we were able to shine a light on critical issues impacting healthcare, our patients, and our nursing practice. Among the topics we spoke about were the Title VIII Nursing Workforce Reauthorization Act, (H.R. 959/ S. 1109), The Safe Staffing for Nurse and Patient Safety Act (H.R. 5052/ S. 2446), and The Addiction Treatment Access Improvement Act of 2017 (H.R. 3692/S. 2317). Many of us had other concerns, not the least of which is the status of families and children caught up in the Immigration debate. So, yes, we dove right in to let everyone know that nurses stand behind the need to protect these vulnerable families.
Because of our advocacy on June 21st, we were able to speak to the importance of APRN prescribing authority regarding MAT (medication assisted treatment). The very next day and directly influenced by our stories, this bill passed through the House and is next up in the Senate. This directly impacts our NAS infant's outcomes for them and their mothers. What a great feeling to have participated in this process!
It is easy to be overwhelmed by our daily lives and feel we don't have time or energy to add advocacy to our list of "to do's" but it is critical for nurse's voices to be heard and to be part of the process. We are the front line for healthcare in America. You certainly don't need to get to DC to do this. Call, email, write and participate in local town halls. Stop by your local offices to check in and tell your story. As we continue to stay involved in advocacy, we look forward to you joining is in the process.
April 2018 - Title VIII Nursing Workforce Development: Small Win and What's Next?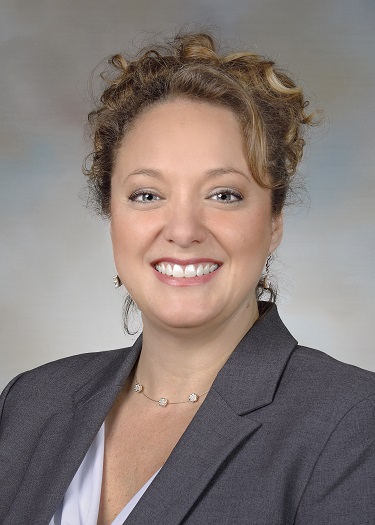 Michelle Cherry, DNP RN
Now that President Trump has signed the spending bill to fund the government through September: what is the impact on nursing, what is Title VIII funding, and what does it mean to you?
Title VIII or the Nursing Workforce Development program originally began in 1964 by Lyndon Johnson as the Nursing Training Act of 1964 in response to the nursing shortage – more than 20% of hospital nursing positions were vacant. The funds from this program were utilized to fund nursing education and to help educate nurses who work in the rural or underserved areas. In addition, the funds provided loan forgiveness for clinical nurses and nursing educators in order to increase retention within the nursing field. The funds for this program are awarded from the U.S. Department of Health and Human Services, Health Resources and Services Administration (HRSA). The advanced nursing education grants have helped educate nurse practitioners, clinical nurse specialists, nurse midwives, nurse anesthetists, nurse administrators, and public health nurses in primary care in unserved and rural areas.
There are currently an estimated 2.75 million registered nurses in the United States. According to the Bureau of Labor Statistics (BLS), the nursing workforce is projected to increase by 15% between 2016 and 2026 in order to meet the needs of our baby-boomers that are living longer, increased emphasis on preventative care, and to address chronic conditions. Currently, nursing schools are turning away qualified applicants due to lack of faculty, clinical sites, classroom space, clinical instructors, and budget limitations according to the American Association of Colleges of Nursing. In 2016 alone, nursing schools were forced to turn away 64,067 qualified applicants to nursing programs. A report issued by the Bureau of Health Professionals predicts by 2020, the percentage of unfilled nursing positions will increase by 29%.
The Fiscal Year 2018 Omnibus Appropriations bill was signed by the President and includes $249.472 million for Title VIII, which is close to a 9% increase over FY 2017. The bill also included $158 million for the National Institute of Nursing Research, which is a 5% increase over FY 2017. The breakdown of the Title VIII programs are listed. As nurses, we need to continue to speak Congress regarding the importance of these Title VIII funds. NANN will continue to provide updates on Title VIII Nursing Workforce Reauthorization Act of 2017 (HR 959/S.1109).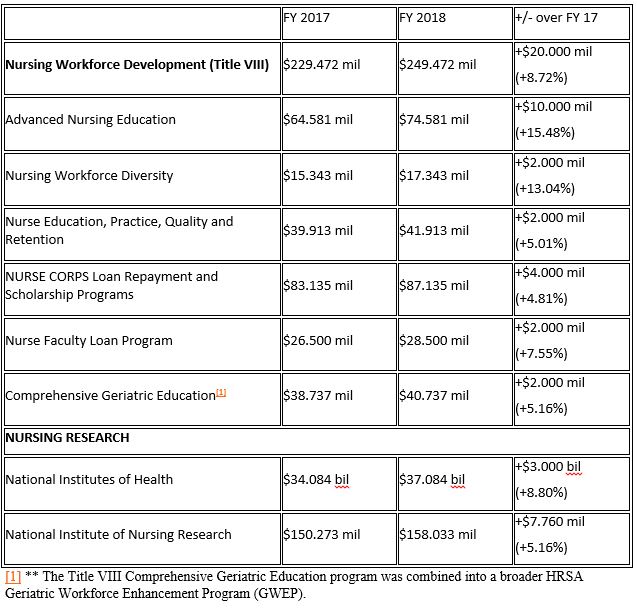 March 2018 - CHIP Renewed Through FY2023
Theresa Crowe, BSN CCRN
Last fall, the Health Policy and Advocacy Committee (HPAC) reported on the funding crisis facing the Children's Health Insurance Program (CHIP). CHIP is a grant program in which the federal government and the states share the cost of extending health insurance coverage to children who neither qualify for Medicaid or whose parents don't have health insurance through their jobs. Information from the Centers for Medicare and Medicaid Services (CMS) indicates that about 9 million kids were covered by CHIP in fiscal year 2016.
Unfortunately, the federal side of CHIP's funding was set to expire this last September. Without that federal funding assistance, states would have been left to their own to either come up with the shortfall elsewhere in their budgets or to no longer offer coverage. Congress had been struggling over the budget, including whether or not to continue to fund CHIP. For these 9 million children and their families, they were facing the prospect of losing their health insurance and being unable to continue to afford much-needed medical care.
Congress provided some temporary stopgap measures to continue CHIP funding until March 2018, a time when it was believed that the final federal government budget plan would be finished. Professional organizations such as NANN, the March of Dimes, The Children's Hospital Association, and many others strongly supported the continuation of CHIP. In an example of successful advocacy, CHIP funding has been extended in the federal budget through FY2023. A few highlights of the new funding:
Provides federal funding for CHIP for six years, from FY2018 through FY2023.
Continues the 23 percentage point enhanced federal match rate for CHIP that was established by the Affordable Care Act, but reduces the federal match rate to the regular CHIP rate over time.
Extends the requirement for states to maintain for coverage for children from 2019 through 2023; after October 1, 2019, the requirement is limited to children in families with incomes at or below 300% FPL.
Simmons-Duffin, Selena. After Months in Limbo for Children's Health Insurance, Huge Relief over Deal, National Public Radio: All Things Considered. https://www.npr.org/sections/health-shots/2018/01/23/580062690/after-months-in-limbo-for-childrens-health-insurance-huge-relief-over-deal. January 28, 2018.
Shapiro, Lisa. The Children's Health Insurance Program: Key Facts About CHIP and How it Helps Kids, First Focus. https://firstfocus.org/wp-content/uploads/2017/04/CHIP-Key-Facts-082317-1.pdf. Sept. 2017.
Id.
Kaiser Family Foundation. Status of Federal Funding for CHIP and Implications for States and Families, https://www.kff.org/medicaid/fact-sheet/status-of-federal-funding-for-chip-and-implications-for-states-and-families/. January 10, 2018.
Scott, Dylan. Congress just funded CHIP for a full decade. Vox, https://www.vox.com/policy-and-politics/2018/2/7/16986440/chip-funding-10-years. Updated Feb. 9, 1028.
November 2017 - Tax Reform Insight
Both chambers of Congress are actively working on comprehensive tax reform bills. The House of Representative's bill passed on Thursday, Nov. 16, while the Senate is readying for a floor vote immediately after the Thanksgiving holiday.
While neither the Senate's nor the House's legislation will be the final bill that reaches the President's desk, there are stark differences that exist between the two. The Senate's proposed bill includes the repeal of the individual mandate, a cornerstone of the Affordable Care Act. In the provision the repeal would not expire and is estimated to raise approximately $318 billion over 10 years.
The nonpartisan Congressional Budget Office (CBO) has released an updated estimate in response to possible repeal of the individual mandate within the confines of the existing health care law. The number of uninsured will increase by 4 million in 2019 and 13 million by 2027. The CBO acknowledges the difficulty in projecting these numbers, but stated the following, "Despite the uncertainty, some effects of this policy are clear: For instance, the federal deficit would be many billions of dollars lower than under current law, and the number of uninsured people would be millions higher."
NANN is committed to advocating for affordable access to quality care for all. Under the existing health care law, removing the individual mandate at this time will have harmful effects on patient care. It is in the best interest of our patients and families for a fully vetted, scored, and debated health care legislation to be created.
The Senate is currently in recess and will reconvene on Monday, Nov. 27. Now is the time to make your voice heard – contact your Senators today!
As the tax reform bill continues to evolve, NANN will keep members abreast of new developments. If you have any questions, please contact Joe Lindahl, Sr. Operations Manager, at jlindahl@nann.org.
September 2017 - Global Goal: Reducing Maternal Child Mortality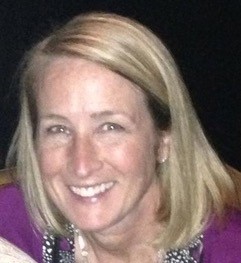 Julie Sundermeier, DNP APRN NNP-BC
Between 1990 and 2015, maternal mortality worldwide dropped by about 44%. While a significant improvement, every day approximately 830 women around the world continue to die from mostly preventable causes related to pregnancy and childbirth. During that same time period mortality rates for children under five were reduced by more than one half. Yet 16,000 children under the age of five continue to die daily. A 2015 United Nations report notes that 45% of all under-five deaths happen during the first 28 days of life, one million neonatal deaths occur on the day of birth, and close to two million children die in the first week of life.
A reintroduced piece of bipartisan legislation, the Reach Every Mother and Child Act of 2017 (S. 1730), has the goal to implement a strategic approach for providing foreign assistance in order to end preventable child and maternal deaths globally by 2030. This legislation would assist in the effort to end preventable deaths of mothers and children under five. The bill was introduced by Senators Susan Collins (R-ME), Chris Coons (D-DE), Johnny Isakson (R-GA), Jerry Moran (R-KS), Dick Durbin (D-IL), Jeanne Shaheen (D-NH), Marco Rubio (R-FL), Mike Enzi (R-WY), Chris Murphy (D-CT), and Richard Blumenthal (D-CT). This bill will soon be introduced in the House of Representatives.

The Reach Every Mother and Child Act 2017 would:
Establish rigorous reporting requirements to improve transparency, accountability, efficiency, and oversight of maternal and child health programs
Coordinate a U.S. government strategy to end preventable maternal, newborn and child deaths and help ensure healthy lives by 2030
Ensure that the United States Agency for International Development (USAID) scales up the most effective programs
Encourage the use of innovative ways to pay for these programs, including public-private partnerships
Focus on the poorest and most vulnerable -populations, recognizing the unique needs of different countries and communities
Improve coordination among the U.S. government agencies and relevant foreign governments and international organizations
Accelerate partner country progress toward self-sustainability for maternal, newborn and child health
Contact your Senators to voice your support of reducing maternal child mortality at a global level.
References
UNICEF. Retrieved from http://www.childmortality.org
World Health Organization. Retrieved from http://www.who.int/mediacentre/factsheets/fs348/en/
You D., et al. (2015). Global, regional, and national levels and trends in under-5 mortality between 1990 and 2015, with scenario-based projections to 2030: a systematic analysis by the UN Inter-agency Group for Child Mortality Estimation. doi.org/10.1016/S0140-6736(15)00120-8
July 2017 - Health Care Reform: What Now?

Elizabeth Welch-Carre, EdD MSN APRN NNP-BC
Last week was dramatic in the Senate as several bills that would change or repeal the Affordable Healthcare Act (AC) were introduced. Ultimately, the Senate could not pass any legislation that affects the current health care law in place.
On July 25th, by a vote of 51 to 50, the Senate passed a motion to begin debate to repeal the Affordable Care Act (ACA). All 48 Democrats and two Republican Senators opposed the motion. However, Vice-President Pence cast the tie-breaking vote allowing the debate to commence (Stark, 2017) and allowed what is called "vote-o-rama" to commence. During this time period all members of Congress were invited to propose new amendments to be voted upon before the bill is finalized.
The final bill was brought to the floor in the form of a "skinny bill" which would have
Removed some of the ACA mandates
Increase the number of uninsured to 43 million by 2026 (CBO, 2016)
Increase premiums for non-group members by as much as 20% (CBO, 2016)
Medicaid coverage for infants who need it
No per capita cap because many infants may reach that cap early in life
Continued coverage of essential health benefits:

Ambulatory patient services
Emergency Services
Hospitalization
Maternity and newborn care
Mental health and substance use disorder treatment, including behavioral health
Prescription drug coverage
Lab services
Preventative and wellness services and chronic disease management
Pediatric services which include oral and vision care

Continued coverage of pre-existing conditions because a) many infants have congenital conditions and b) many pregnant women/mothers have pre-existing conditions
The future of health care reform is unclear. The Senate GOP has stated that they wanted to change their focus to other legislation, most notably tax reform and infrastructure. However, both parties have maintained that they want to improve and stabilize the current health care market (Schroeder, 2017). President Trump is still encouraging the Republicans to find a replacement bill for the ACA. A bipartisan group of House members, called the Problem Solvers Caucus, are also gathering to discuss ways to improve the existing healthcare law.
NANN will continue to provide updates and advocate for the following:
Works Cited
Bryan, B. (2017, July 13). The Business Insider. Retrieved from Business Insider: http://www.businessinsider.com/ted-cruz-amendment-health-care-bill-preexisting-conditions-2017-7
Congressional Budget Office. (2016, December ). Congressional Budget Office. Retrieved from Congressional Budget Office: https://www.cbo.gov/budget-options/2016/52232
Congressional Budget Office. (2017, July 19). Cost estimate: H.R. 1628 Obamacare Repeal Reconciliation Act of 2017. Retrieved from https://www.cbo.gov/system/files/115th-congress-2017-2018/costestimate/52939-hr1628amendment.pdf
Krieg, G. (2017, June 26). CNN. Retrieved from CNN: http://www.cnn.com/2017/06/22/politics/comparing-obamacare-ahca-senate-health-care-bill/index.html
Ohlemacher, S., & Taylor, A. (2017, July 26). ABC News. Retrieved from ABC News: http://abcnews.go.com/Health/wireStory/senate-health-care-debate-suspenseful-raucous-48853633
Ramsey, L. (2017, July 26). Business Insider. Retrieved from Business Insider: http://www.businessinsider.com/senate-health-care-vote-repeal-without-replace-2017-7
Schroeder, R. (2017, July 30). Market Watch. Retrieved from Market Watch: http://www.marketwatch.com/story/where-health-care-reform-goes-after-failure-to-repeal-and-replace-obamacare-2017-07-28
Stark, L. (2017, July 25). Vote tally: How each senator voted on GOP health care motion. Retrieved from CNN.com: http://www.cnn.com/2017/07/25/politics/vote-tally-senate-health-care/index.html
June 2017 - the ACHA and Maternal Child Health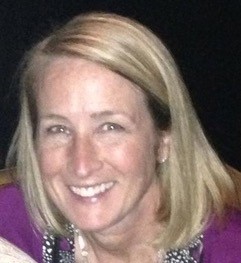 Julie Sundermeier, DNP, APRN, NNP-BCChair, Health Policy and Advocacy Committee
H. R. 1628, the American Health Care Act (ACHA), has been in the spotlight with the House passing the bill by a narrow margin on May 4, 2017. This legislation would repeal and replace parts of the Affordable Care Act and has raised opposition from numerous notable medical organizations such as the American Medical Association, American Academy of Pediatrics, and American Nurses Association.
Among the concerns is the anticipated exponential increase in uninsured Americans. The Congressional Budget Office (CBO), a non-partisan office that provides independent analyses of budgetary and economic issues, published a report stating that there would reduction in the Federal deficit by $119 billion over the course of 2017 to 2026, and that "the largest savings would come from reductions in outlays for Medicaid and from the replacement of the Affordable Care Act's (ACA's) subsidies for nongroup health insurance". As a result, according to CBO's findings, 14 million more people would be uninsured in 2018, 19 million more in 2020, and an estimated 23 million more in 2026 compared to current law (Congressional Budget Office, May 24, 2017).
NANN is committed to advocating for maternal child health. The ACHA legislation passed by the House would have direct impact on the heath and welfare of the population we care for. Currently there are 37 million children that benefit from Medicaid and a record 95% of children across the United States currently have health coverage (Stein, 2017). The ACHA legislation passed by the House will have deleterious effects for maternal and child healthcare, impacting NICU patients and graduates directly.
H. R. 1628 (ACHA) as written would:
Convert federal Medicaid financing to a per capita cap beginning in FY 2020. Federal share of payments would be capped with pre-set amount per enrollee (total or by population group)

Preterm and sick infants could potentially reach their cap with a lengthy and involved initial hospital course.
Babies who survive a premature birth and hospitalization may have lifelong health problems such as cerebral palsy, vision and hearing loss, and intellectual disabilities.
Children born with congenital malformations and defects may require multiple surgeries and prolonged periods of hospitalization.
Implementing a per capita cap could be difficult administratively and maintain current inequities across states (Rudowitz, 2016).



Add state option to elect Medicaid block grant instead of per capita cap for certain populations for a period of 10 fiscal years, beginning in FY 2020. States would have a set amount of money for Medicaid spending

Block grants could limit funding of important programs such as funding to public schools to provide early intervention services.
Fewer individuals would qualify for Medicaid.
In states electing Medicaid block grant, family planning would no longer be a mandatory covered service (Henry J Kaiser Family Foundation, 2017).



Continue the ACA requirement to cover 10 essential health benefit (EHB) categories. All women and children benefit from the inclusion of these benefits.

Ambulatory patient services
Emergency Services
Hospitalization
Maternity and newborn care
Mental health and substance use disorder treatment, including behavioral health treatment
Prescription drugs
Rehabilitative and habilitative services and devices
Lab services
Preventive and wellness services and chronic disease management
Pediatric services, including oral and vision care
However...starting in 2020, essential healthcare benefits, including maternity and newborn care, could be changed under state waiver authority (Kaiser, 2017). The CBO (2017) projects that "those living in states modifying the EHBs who used services or benefits no longer included in the EHBs would experience substantial increases in out-of-pocket spending on health care or would choose to forgo the services. Services or benefits likely to be excluded from the EHBs in some states include maternity care, mental health and substance abuse benefits, rehabilitative and habilitative services, and pediatric dental benefits. In particular, out-of-pocket spending on maternity care and mental health and substance abuse services could increase by thousands of dollars in a given year for the nongroup enrollees who would use those services." (CBO, March 13, 2017).
Weakening the rule of essential health care will allow insurers to charge people with pre-existing conditions higher premiums. It will also allow insurers to deny people coverage for the care and services they need. This could affect not only people in the individual market but also those who get their health insurance through employers.
Low maternal income or socioeconomic status is associated with preterm birth. If a mother cannot afford out of pocket expenses, prenatal care may be sporadic or deferred.
Prohibit federal Medicaid payments to Planed Parenthood

Federal law already prohibits federal dollars from being used to pay for abortions other than those to terminate pregnancies that are a result of rape, incest or a threat to the pregnant woman's life. (Ranji et al, 2017).
Cutting off Medicaid payments to Planned Parenthood for one year would result in loss of access to services, such as contraception) in some low-income communities. A CBO (March, 2017) report stated that the policy would result in thousands of additional unintended pregnancies that would in turn be financed by Medicaid.
The Senate is currently working on drafting their version of ACHA legislation. Details of this legislation have not been released to the public so little is known about how the Senate bill will compare to the House ACHA bill. NANN's HPAC Committee will monitor this legislation closely and update the NANN community once details are forthcoming. We encourage members to contact their representatives to educate them on how the ACHA will affect women and infants.
References
Congressional Budget Office. (May 24, 2017) Cost Estimate: H. R. 1628 American Healthcare Act of 2017. Retrieved from: https://www.cbo.gov/system/files/115th-congress-2017-2018/costestimate/hr1628aspassed.pdf
Congressional Budget Office (CBO). (March 13th, 2017). American Health Care Act. Retrieved from: https://www.cbo.gov/system/files/115th-congress-2017-2018/costestimate/americanhealthcareact.pdf
Henry J. Kaiser Family Foundation. (June 26, 2017). Summary of the American Health Care Act. Retrieved from: http://files.kff.org/attachment/Proposals-to-Replace-the-Affordable-Care-Act-Summary-of-the-American-Health-Care-Act
Ranji, U., Salganicoff, A., Sobel, L, & Rosenzweig, C. (May 8, 2017). Ten Ways That the House American Health Care Act Could Affect Women. Henry J. Kaiser Family Foundation, Retrieved from: http://www.kff.org/womens-health-policy/issue-brief/ten-ways-that-the-house-american-health-care-act-could-affect-women/
May 2017 - Nurse in Washington Internship (NIWI) and NANN
Stephanie M. Blake DNP, RN, NNP-BC
Chair-Elect, Healthy Policy and Advocacy Committee
I had the pleasure of participating in the NIWI program through the NANN NIWI Scholarship Program, which is a gathering of nursing professionals covering all spectrums of healthcare, and a forum for The Nursing Community coalition. The coalition includes 63 national nursing organizations all of which are committed to improving the health and health care of our nation through collaboration by supporting the education and practice of Registered Nurses (RNs) and Advanced Practice Registered Nurses (APRNs).
The three day internship was jam packed with all the information one needed to know on the how, when, what, and why of nursing advocacy. The first two days consisted of panels including Professional Nurse Advocates, a Congressional Staff Panel, and a General Advocacy Panel. In preparation for our day on the Hill, discussions included advocacy training and tips as well as the Nursing Community coalition "Asks". Representative Gail Adcock, MSN, RN, FNP-BC, FAANP, North Carolina House of Representatives and the first APRN elected to the North Carolina legislature, was the featured speaker, who was dynamic and inspiring. Her poignant discussion of her life in politics and work experiences as a Family Nurse Practitioner that led her to where she is today was as comical as it was serious. Listening to Rep.Adcock left all attendees feeling as if it is time to get up, make our voices heard, and advocate for change.
Day three was comprised of meetings on the Hill where these three "Asks" were given to each attendee's home state House Representative as well as Senate Representative.
Ask 1: $244 million for the Title VIII Nursing Workforce Development Programs in FY 2018.
In order to ensure access to care across the nation, investments in the pipeline of RNs and APRNs must remain a top priority. While great strides have been made to meet the demand for nurses, a constant focus must be placed on education to ensure a stable workforce. This could not be truer in communities struggling to recruit and retain highly qualified providers, including those in rural and medically-underserved regions.
For over 50 years, the Nursing Workforce Development Programs (Title VIII of the Public Health Service Act [42 U.S.C. 296 et seq.]) have helped to meet the nation's demand for nurses. More than ever, safeguarding dollars to promote America's health through nursing care is critical. These dollars translate to on-the-ground care being delivered in all corners of the country. For example, in Academic Year 2014-
2015, the Title VIII Advanced Nursing Education Grants supported 9,024 graduate nursing students and partnered with over 4,200 clinical training sites. Of these, 45% were located in underserved areas and 46% provided primary care.
Update: Since our visit to the Hill, President Trump released his FY 2018 Budget Proposal which recommends to Congress steep cuts to HHS programs. The proposal suggests the Title VIII Nursing Workforce Development programs be decimated by 64% taking the funding level from $229.472 million in FY 2017 down to $82.977 million. To put this in context, this is slightly more than the programs received back in FY 2001. Essentially, what the budget recommends is to only fund the NURSE Corps (Loan Repayment and Scholarship program-*note 0.19% decrease from the Omnibus, not the CR as reported in the justification) and eliminates the funding for the following Title VIII programs:
Advanced Nursing Education Grants (ANE), ANE Traineeships, and Nurse Anesthetist Traineeships
Nurse Education, Practice, Quality, and Retention Program
Nurse Faculty Loan Program
Nursing Workforce Diversity Grant
Comprehensive Geriatric Education Grants
Ask 2: $160 million for the National Institute of Nursing Research (NINR) in FY 2018
As one of the 27 Institutes and Centers at the National Institutes of Health (NIH), NINR funds research that establishes the scientific basis for quality patient care. Nurse scientists supported by NINR are advancing discoveries in genetic research, leading team science, and promoting precision health initiatives. In addition, nurse scientists lead complex studies focused on health promotion and disease prevention. The Ad Hoc Group for Medical Research is requesting at least $2 billion above the FY 2017 funding level for the National Institutes of Health, in addition to funds included in the 21st Century Cures Act. Included in this amount is $160 million for the National Institute of Nursing Research.
Update: As it relates to the NINR, President Trump's FY 2018 budget proposes taking the funding levels back to approximately what NINR received 16 years ago. The President recommends a 24% reduction to NINR— taking the funding from $150.273 million in FY 2017 down to $113.668 million. For all of NIH, the recommended cut is approximately 21% taking the funding from $32.084 billion to $26.9 billion. (Please note, the President's Budget compares the CR levels and not the final FY 2017 Omnibus).
Ask 3: Join the Nursing Caucus
The bipartisan House and Senate Nursing Caucuses educate legislators on issues impacting the profession and how nurses are transforming America's health.
NIWI is not only for the novice nurse wanting to learn about advocacy, but for the experienced advocacy nurse as well, offering continued opportunities to advocate for the nursing community that we are all a part of. NANN will have additional information on the 2018 NIWI Scholarship program available after the Annual Conference in October.
References
Health Resources and Services Administration. (2016) Justification of estimates for appropriations committees. Retrieved from: https://www.hrsa.gov/about/budget/budgetjustification2017.pdf
For more information about the Nursing Community requests, contact Convener of the Nursing Community, Dr. Suzanne Miyamoto, at smiyamoto@aacn.nche.edu
April 2017 - 3 Quick and Simple Advocacy Tools
Keeping track of legislation can be intimidating. Bills are constantly changing, elected official's priorities are ever-shifting, and schedules are rarely kept. Throw in the multiple layers of federal, state, and municipalities - knowing what is going on in the world of public policy and advocacy can be near impossible. As a starting point, The Health Policy and Advocacy Committee (HPAC) has three simple (and free!) tools to help you stay current on legislation.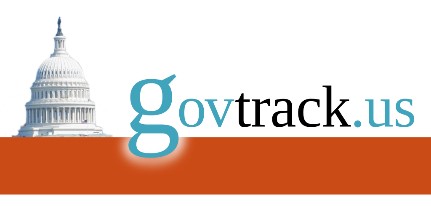 GovTrack
By Lizz Welch-Carre, MS NNP-BC
Govtrack is a non-partisan one-stop shop to learn more about legislative bills. The website allows you to set up alerts so that you can receive updates about bills that are important to you (such as nursing or healthcare). You can also receive a customized email each week with all of the bills and resolutions that have been submitted over the last. If you provide your address, the website will give you the names of your Representative and Senators – it even provides information about their voting record. GovTrack also has links to all of the legislative committees for Congress. It lists the names of the chair and all of the members of the committee and tracks committee activity or any of the subcommittees.
Follow @govtrack or Facebook help you stayed informed via social media.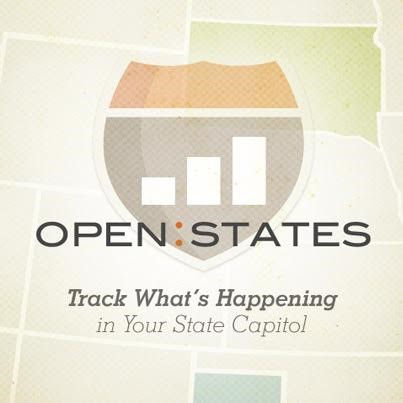 OpenStates.org
By Tommie Farrell, BSN RNC
If you're interested in more local and state specific legislation, OpenStates.org may be the website for you. Open States is an open source website run by volunteers that allows you to connect to your legislators in all 50 states, Washington D.C., and Puerto Rico. The website also allows you to track active or pending state legislation, the progress of bills, and how your legislator is voting. Data on the website is extensive and reliable, all of which is shareable via Twitter and Facebook.
There is a link to a user friendly tutorial on how to use this site and Open States is on Twitter at @openstates.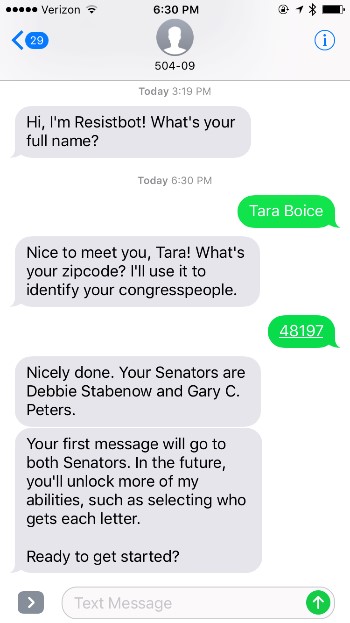 Resist Bot
By Tara Boice
Resistbot is a new, free service that turns text messages into faxes and sends them to your elected officials. Unlike pre-written form letters, which are often ignored by Congress, Resistbot doesn't tell you what to say. Your own personal message as a constituent and nursing professional can be more effective in reaching your representative. By texting "resist" to 50409 and answering a few simple questions, you will be able to generate personalized fax messages to your senators. Over time, Resistbot allows users access to more features such as the ability to contact your U.S. Representative.
No worries- messages don't have to be polished essays. A couple of sentences from a real voter can be very impactful. Just text "resist" to 50409 and in five minutes you can send two letters to your Senator. It's really that easy! Follow Resistbot @botresist on Twitter
March 2017 - Withdrawl of the American Health Care Act
In the February issue of From the Hill to the NICU, we discussed the Republican administration's plan to "repeal and transition" the Affordable Care Act (also known as the ACA or Obamacare) and saw the transition plan in March. The GOP's bill, the American Health Care Act (also known as the AHCA or Trumpcare), was a moving target up until the day of the vote as House Speaker Paul Ryan tried to amend portions of the bill that would appease the Freedom Caucus, the most conservative wing of the Republican Party. The final version of the AHCA that was debated included the elimination of essential health care benefits—including prenatal and maternal health care.
NANN issued a call to action opposing the AHCA as the House of Representatives planned to vote on the bill on Friday, March 24th. After four hours of debate, the AHCA was withdrawn after party leadership realized it did not have enough votes to pass.
The withdrawal of the AHCA leaves the ACA intact as the Republicans turn their attention towards tax reform.
What does this mean for us?
The ACA, signed into law in 2010 and enacted in 2014, still stands as federal law. States such as Kansas and North Carolina will now look at Medicaid expansion, knowing the ACA will remain the health care law for the foreseeable future. There will be two governorships up in 2017 (VA and NJ) and 39 up in 2018 (36 states, three territories). Health care will be a hot topic for all elections.
The Health Policy and Advocacy Committee is committed to working with other nursing organizations to monitor the ongoing communications on Capitol Hill. As additional information becomes available on health care legislation and other issues relevant to neonatal care, NANN will keep its members abreast with pertinent and timely updates.
February 2017 - Patient Protection Affordable Care Act

Elizabeth Welch-Carre, MS NNP-BC
The Patient Protection Affordable Care Act, also known as the ACA or Obamacare, will be repealed by the Republican Party who controls the legislative and now executive branch of the federal government. The repeal will be done through budget reconciliation, which will eliminate the employer and participant penalties associated with the act, effectively making the law non-existent. This process is also how the ACA was originally passed.
Repeal and Transition
The GOP changed their initial tagline of "repeal and replace" to "repeal and transition," to accurately communicate the timeline needed to alter the existing law. As of this writing, no ACA replacement plan has been introduced into Congress, but there have been several possible plans discussed which include the following:
Medicaid may be changed to block grants for states which would provide enrollees with a set amount of money for coverage
Provide subsidies for premium coverage, instead provide tax breaks
Likely will repeal the individual mandate for coverage
States will be allowed to keep ACA if desired
Cover pre-existing conditions but may be in high-risk pool
Continue with coverage for offspring up to age of 26
What does this mean for us?
NANN is committed to working with other nursing organizations to monitor the ongoing communications on the hill. As it pertains to neonatal nurses and the specific population we provide care for, the following topics are on the HPAC's radar:
Pregnancy and newborn care
Breastfeeding benefits

Covers the cost of breast pumps
Substance use disorder treatment

Mental Health Services

Treatment for behavioral health diagnosis
Substance use disorder treatment

Pre-existing condition coverage

Continuous health insurance coverage provided for pregnant women
Continuous coverage for other pre-existing conditions that may impact pregnancy

Preventative care woman

STD testing and treatment
Tobacco screening and treatment
Breast cancer screening

Preventative care kids

Immunizations
Developmental screening 0 to three years
Well-baby appointments
As additional information becomes available on this ongoing issue, NANN will keep our members abreast of pertinent and timely information.
If you have any questions regarding the Patient Protection Affordable Care Act or the Health Policy and Advocacy Committee, please contact Joe Lindahl, NANN Senior Operations Manager, at jlindahl@nann.org