From the Hill to the NICU
Monthly Advocacy Updates
NANN's Health Policy and Advocacy Committee (HPAC) is committed to advocating for optimized care, and health outcomes for neonates and their families. In an effort to raise awareness of key regulations and issue that affect NANN, NANNP, and the populations we serve, the HPAC Committee will be sending out monthly updates to help keep you informed.
April 2017 - 3 Quick and Simple Advocacy Tools
Keeping track of legislation can be intimidating. Bills are constantly changing, elected official's priorities are ever-shifting, and schedules are rarely kept. Throw in the multiple layers of federal, state, and municipalities - knowing what is going on in the world of public policy and advocacy can be near impossible. As a starting point, The Health Policy and Advocacy Committee (HPAC) has three simple (and free!) tools to help you stay current on legislation.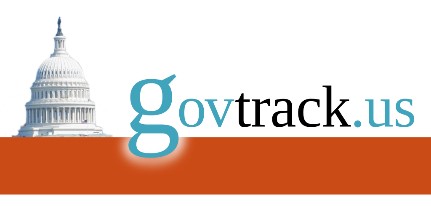 GovTrack
By Lizz Welch-Carre, MS NNP-BC
Govtrack is a non-partisan one-stop shop to learn more about legislative bills. The website allows you to set up alerts so that you can receive updates about bills that are important to you (such as nursing or healthcare). You can also receive a customized email each week with all of the bills and resolutions that have been submitted over the last. If you provide your address, the website will give you the names of your Representative and Senators – it even provides information about their voting record. GovTrack also has links to all of the legislative committees for Congress. It lists the names of the chair and all of the members of the committee and tracks committee activity or any of the subcommittees.
Follow @govtrack or Facebook help you stayed informed via social media.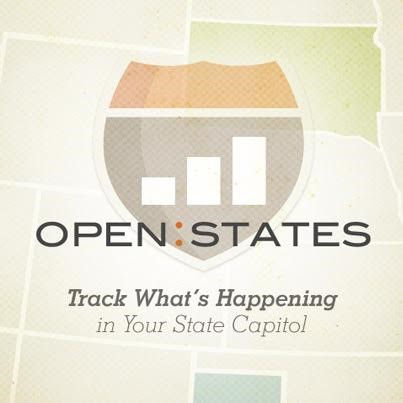 OpenStates.org
By Tommie Farrell, BSN RNC
If you're interested in more local and state specific legislation, OpenStates.org may be the website for you. Open States is an open source website run by volunteers that allows you to connect to your legislators in all 50 states, Washington D.C., and Puerto Rico. The website also allows you to track active or pending state legislation, the progress of bills, and how your legislator is voting. Data on the website is extensive and reliable, all of which is shareable via Twitter and Facebook.
There is a link to a user friendly tutorial on how to use this site and Open States is on Twitter at @openstates.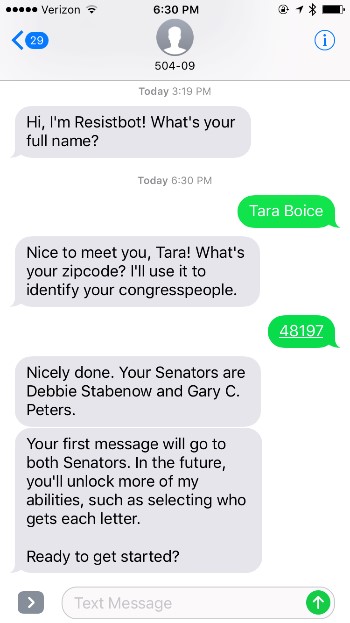 Resist Bot
By Tara Boice
Resistbot is a new, free service that turns text messages into faxes and sends them to your elected officials. Unlike pre-written form letters, which are often ignored by Congress, Resistbot doesn't tell you what to say. Your own personal message as a constituent and nursing professional can be more effective in reaching your representative. By texting "resist" to 50409 and answering a few simple questions, you will be able to generate personalized fax messages to your senators. Over time, Resistbot allows users access to more features such as the ability to contact your U.S. Representative.
No worries- messages don't have to be polished essays. A couple of sentences from a real voter can be very impactful. Just text "resist" to 50409 and in five minutes you can send two letters to your Senator. It's really that easy! Follow Resistbot @botresist on Twitter
March 2017 - Withdrawl of the American Health Care Act
In the February issue of From the Hill to the NICU, we discussed the Republican administration's plan to "repeal and transition" the Affordable Care Act (also known as the ACA or Obamacare) and saw the transition plan in March. The GOP's bill, the American Health Care Act (also known as the AHCA or Trumpcare), was a moving target up until the day of the vote as House Speaker Paul Ryan tried to amend portions of the bill that would appease the Freedom Caucus, the most conservative wing of the Republican Party. The final version of the AHCA that was debated included the elimination of essential health care benefits—including prenatal and maternal health care.
NANN issued a call to action opposing the AHCA as the House of Representatives planned to vote on the bill on Friday, March 24th. After four hours of debate, the AHCA was withdrawn after party leadership realized it did not have enough votes to pass.
The withdrawal of the AHCA leaves the ACA intact as the Republicans turn their attention towards tax reform.
What does this mean for us?
The ACA, signed into law in 2010 and enacted in 2014, still stands as federal law. States such as Kansas and North Carolina will now look at Medicaid expansion, knowing the ACA will remain the health care law for the foreseeable future. There will be two governorships up in 2017 (VA and NJ) and 39 up in 2018 (36 states, three territories). Health care will be a hot topic for all elections.
The Health Policy and Advocacy Committee is committed to working with other nursing organizations to monitor the ongoing communications on Capitol Hill. As additional information becomes available on health care legislation and other issues relevant to neonatal care, NANN will keep its members abreast with pertinent and timely updates.
February 2017 - Patient Protection Affordable Care Act

Elizabeth Welch-Carre, MS NNP-BC
The Patient Protection Affordable Care Act, also known as the ACA or Obamacare, will be repealed by the Republican Party who controls the legislative and now executive branch of the federal government. The repeal will be done through budget reconciliation, which will eliminate the employer and participant penalties associated with the act, effectively making the law non-existent. This process is also how the ACA was originally passed.
Repeal and Transition
The GOP changed their initial tagline of "repeal and replace" to "repeal and transition," to accurately communicate the timeline needed to alter the existing law. As of this writing, no ACA replacement plan has been introduced into Congress, but there have been several possible plans discussed which include the following:
Medicaid may be changed to block grants for states which would provide enrollees with a set amount of money for coverage
Provide subsidies for premium coverage, instead provide tax breaks
Likely will repeal the individual mandate for coverage
States will be allowed to keep ACA if desired
Cover pre-existing conditions but may be in high-risk pool
Continue with coverage for offspring up to age of 26
What does this mean for us?
NANN is committed to working with other nursing organizations to monitor the ongoing communications on the hill. As it pertains to neonatal nurses and the specific population we provide care for, the following topics are on the HPAC's radar:
Pregnancy and newborn care
Breastfeeding benefits

Covers the cost of breast pumps
Substance use disorder treatment

Mental Health Services

Treatment for behavioral health diagnosis
Substance use disorder treatment

Pre-existing condition coverage

Continuous health insurance coverage provided for pregnant women
Continuous coverage for other pre-existing conditions that may impact pregnancy

Preventative care woman

STD testing and treatment
Tobacco screening and treatment
Breast cancer screening

Preventative care kids

Immunizations
Developmental screening 0 to three years
Well-baby appointments
As additional information becomes available on this ongoing issue, NANN will keep our members abreast of pertinent and timely information.
If you have any questions regarding the Patient Protection Affordable Care Act or the Health Policy and Advocacy Committee, please contact Joe Lindahl, NANN Senior Operations Manager, at jlindahl@nann.org