Grace Under Fire (Or Ice)
By Priscilla Meyers, MSN NNP-BC
NANN Footprints: Stories from the NICU March 2021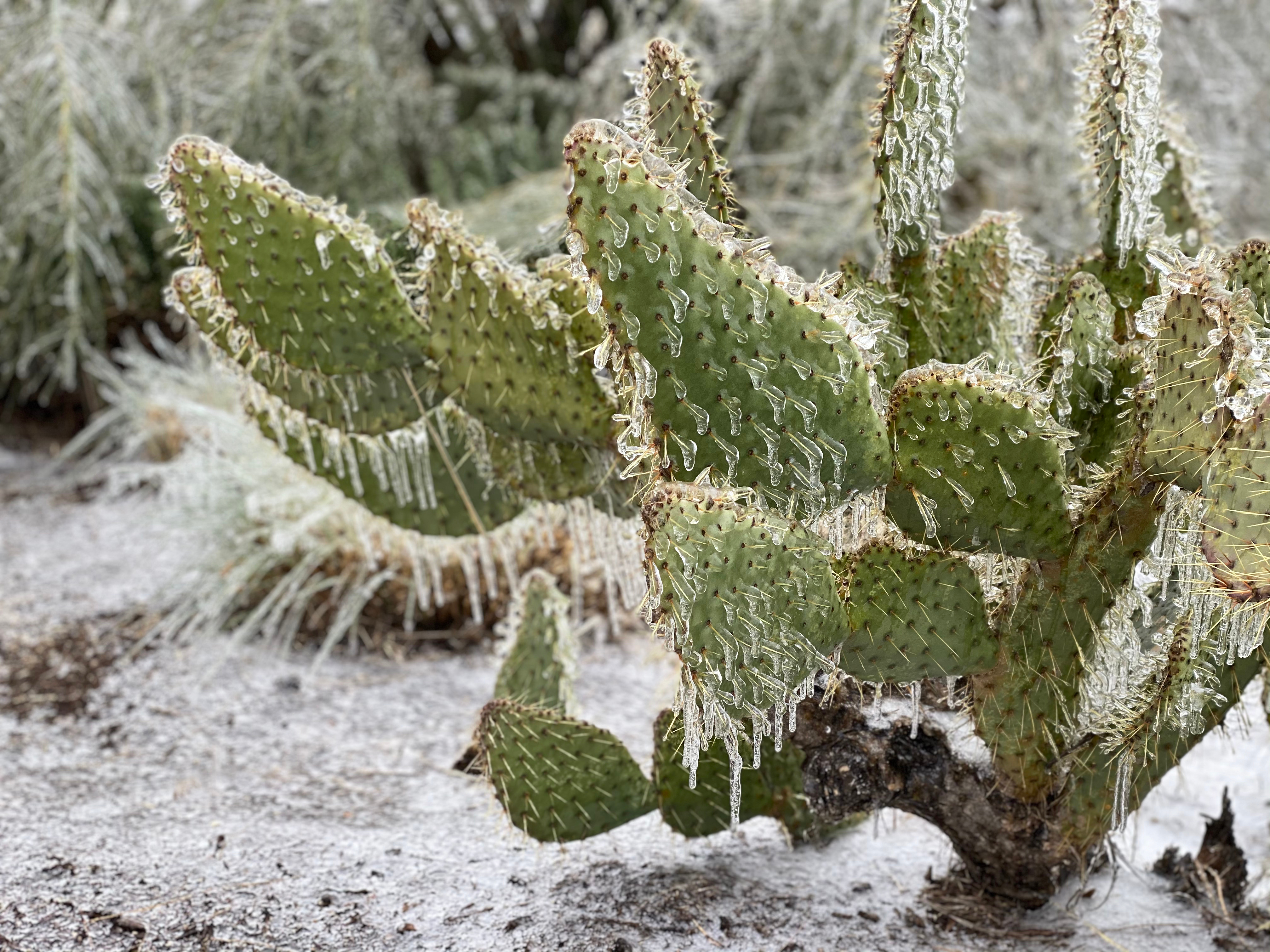 In the Texas Gulf Coast, we are very familiar with leading a team through an external crisis. Hurricane season occurs from June to October, and we prepare, knowing it's going to come every year. To ensure staffing coverage, the team often stays in nearby hotels or the hospital. Sometimes there are evacuations, and we may lose power for a couple of hours. But we manage.
This is our norm.
The constant fluidity and unknowns of the COVID-19 pandemic added a different anxiety level, both in the workplace and in the staff's personal lives. But we have become accustomed.
This is our new norm.
During these times, I communicate with my supervisor and he communicates to his and we get it done. We work together to ensure everyone is safe and the NICU can continue to run smoothly. It requires a lot of coordination and transparency with other leaders, our team, and our NICU families.
Communication is pivotal to the leader's success and the team as a whole when natural disasters, emergencies, and crises occur. So, what happens when you can't communicate with each other? When you lose power and water for days? When roads are impassable due to a historical winter and ice storm?
This is not our norm.
Winter Storm Uri in Texas brought on the unimaginable. Something that no leader in South Texas has ever experienced. Critical communication needed to effectively lead my team was impossible when I lost power and cell phone coverage for more than 24 hours. I had no idea how I would navigate it all. To no avail, I tried standing at every corner of my house and walking outside in single-digit temperatures to get a cell phone signal. All the while, I was scrambling around the house trying to figure out how I would keep my 2- and 4-year-old children warm and fed, while trying to salvage as much food in my refrigerator as I could by using my back porch as an ice chest.
I sent my husband to drive around close by and assess the roads and see if he could find a cell phone signal. After what seemed like an eternity, he returned triumphantly. A nearby store had power and cell phone service. We packed up the kids and headed out for a warm and welcomed getaway. As my cell phone regained service, the text messages started pouring in. My heart sank, knowing my team was reaching out to me and I hadn't been able to help them. I didn't have much time and had to use it wisely. I could not respond to the individual text messages. The tables had turned and instead of leading my team, I asked them for help. I texted a handful of people, hoping one of them would have power and receive my messages and I asked them to lead the efforts to ensure safe staffing and check on everyone's well-being. Those few available team members did just that.
This is our norm.
Vulnerability is hard, but it is an essential leadership trait to develop. Being transparent and sharing in times of weakness allows your team to understand that you need them just as much as they need you. It builds trust and compassion. It provides a culture built on your team's strengths and provides them with the opportunity to do what they do best every day they come to work. Furthermore, it helps develop a healthy, well-rounded team. This allows you to utilize your own strengths as a leader, understanding that you will never be great at anything if you are trying to be good at everything. Show up for your team, and they will show up for you.
Make it your norm to have grace under fire, or in our case, under ice.
Priscilla has held the role of Advanced Practice Provider Coordinator for 2 years at UT Health and Children's Memorial Hermann Hospital in Houston, TX. The unit has 118 Level IV NICU beds and includes a full range of pediatric medical and surgical sub-specialists. She worked closely with the Children's Memorial Hermann Heart Institute to help them develop their advanced practice provider program in the CVICU. She was part of the 2019-2020 Emerging Leaders Fellowship cohort hosted by NANN and Synova and led an SBAR communication initiative on her unit to help staff understand the importance of effective communication for safe patient care.
Interested in sharing your Stories from the NICU? Contact Molly Anderson at This email address is being protected from spambots. You need JavaScript enabled to view it..