Caring for Others While Caring for Yourself
By Shannon McPeek, BSN RN
NANN Footprints: Stories from the NICU June 2020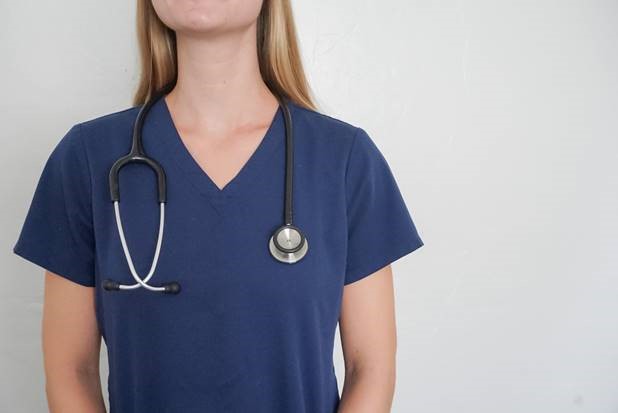 My name is Shannon McPeek. I am a NICU nurse of four years. I always knew I wanted to work with the neonatal population. All through college, I was told, your interests will change; you won't end up choosing the nursing unit you were hoping to work in. This wasn't true for me. I went through clinicals on adult units thinking I hated nursing. It wasn't until senior year when I had my capstone in NICU that I realized I'd been correct all along, my passion was (and still is) the neonatal community.
Rewind to the start of nursing school. I chose to become a nurse because it required less schooling than becoming a doctor, and I ignorantly believed it would be easier. Looking back at that naïve version of myself, I see how ridiculous that line of thinking was—but that is what much of society believes. Society doesn't see that nurses are the last line of defense. That a doctor could write a medication order and the pharmacy could approve it, but a nurse is the one who will give a patient the wrong medication.
We are the last line of defense.
We bear more pressure than humanly imaginable.
Enter my nursing career. To this day, I do not feel that nursing school prepared me for the pressure I was about to experience. I was told, at six months into your career, you will reach a very dark point. You'll wonder why you went into this profession. You'll wonder if you'll make it through. You'll question everything. When I was told this, I thought, I highly doubt I will feel this way. I was so ignorant.
After six months in my career, I felt pressure. Our hospital would tell stories about mistakes nurses had made that caused patients death or serious injury. Although their stories were intended to remind us young nurses to follow protocol to avoid these events, these "scare tactics" created an obsessive compulsive disorder in me that had never existed before. Not normal obsessive compulsive disorder, but sheer obsessiveness in every little thing. I checked things ten times over. Didn't trust my own eyes, my own brain. I didn't want to be the one to make a mistake. I wanted to help people. I felt the more I obsessed, and quadruple checked, the less likely it was that human error would apply to me. I would become a machine, not human. The problem with this: being human is why we came into this profession to begin with. Our compassion, our love, our NEED to help people.
I love my job. But seeing patients pass away who you tried so hard to help—yet the world ultimately had a different plan for them—proved extremely difficult for me. I grew so obsessive in work that my obsessive compulsive disorder started to spill over into my personal life. My personality began to alter. Again, I became, for lack of a better word, machine-like. I wouldn't talk about my stress, anxiety, and depression. I became withdrawn. A friend of mine once snapped at me, saying I wasn't myself. Saying he could no longer be in my life because I wasn't as kind and compassionate as I once was. Although at the time I was angry, I realized he was right. At that moment, I decided enough was enough.
I started working out every day, researching ways to better my mental health. I decided I'd talk to my friends and coworkers about everything I was experiencing. Once I opened my heart and mind to my fellow nurses, I realized I wasn't alone. This feeling of anxiety existed in so many of them. It was then that a new passion was born in me: to decrease stress, anxiety, and depression in the nursing profession.
Nurses care for people each and every day. They care so much for others that it often proves too exhausting to care for themselves. I feel a strong need to help nurses care for themselves—to make self-care easier for the nursing community. To help put your health and your life first. With that mantra in mind, I started a nonprofit called Operation Happy Nurse to help nurses cope with the severe occupational stress that so many of us feel. I will not stop until burnout is nonexistent in the nursing community. Until we don't wake up with chest aches. Until self-care is a priority. Because our self-care is as important as the care we provide to our patients. It's time to decrease stress, anxiety, and depression in the nursing profession.
It's time to care for the caregiver.