In honor of Neonatal Nurses Week, we're sharing our first-ever parent-authored edition of Footprints.
The Story of Our NICU Nurse
By Paula Piccoli
NANN Footprints: Stories from the NICU September 2019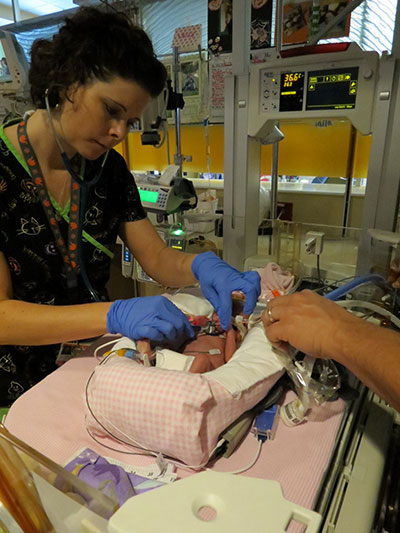 September is a special time in our house. Not only do we celebrate Neonatal Nurses Week, which is September 9th to 15th this year, but also we celebrate the birthday of our amazing daughter Laila.
It's meaningful timing, because Laila was a 24-week micropreemie. She weighed just 22 ounces and was only 12 inches long when she arrived on September 6, 2014. A team of NICU nurses had to guard our tiny baby around the clock to keep her alive.
During those 115 agonizing days that Laila was in the NICU, growing in box instead of in my belly, we watched how hard the nurses worked. How they endured a daily struggle of watching babies and their families ride the rollercoaster of prematurity. How they watched some parents leave without their babies. Few people realize what NICU nurses do on a daily basis behind locked doors.
When we were in that NICU, I had a lot of questions for the nurses, for myself, and for the universe. And today I have another question.
How do you say thank you to the nurses who cared for your child when you couldn't?
I want to share a story about one of those nurses. Ally, who we call "Ally Cat" because she gave Laila a stuffed black cat that she still sleeps with, is one of the most amazing people I have ever known. We met the day after Laila was born, when I was released from the hospital.
Ally was a NICU nurse, and she understood my daily struggles as a mom. One of those struggles was that I didn't know if I was ever going to get to hold my baby. Laila was just too small and too fragile to be moved more than she had to be. But Ally was the one who put Laila in my arms for the first time, about 20 days after she was born. Holding your baby for the first time is something people with healthy children often take for granted.
Ally knew how hard it was for me to leave the NICU every day and just go home. It took a lot to get me to the door, because I was unsure if it would be the last time I would see our daughter alive. But every time Ally was working, she was my strength, and she was the strength my daughter needed to get through that time.
Ally was our baby's advocate, too. She knew when something was going on with our daughter, because she was Laila's primary nurse. Many times, I watched Ally advocate for Laila when other people — sometimes even a doctor — couldn't see what was happening, because it was their first time with Laila.
Ally was also there for me during some dark days when I didn't think I could go on anymore. She helped me understand how strong I could be, because there was no other option. I had to be strong for both of my daughters and for my husband.
There are so many things I could say about our 115 days in the NICU. But for now, all I want to tell you is that Ally is now family. We've stayed close, and we were honored when she asked Laila to be the flower girl in her wedding. We were so thrilled to be part of Ally's big day.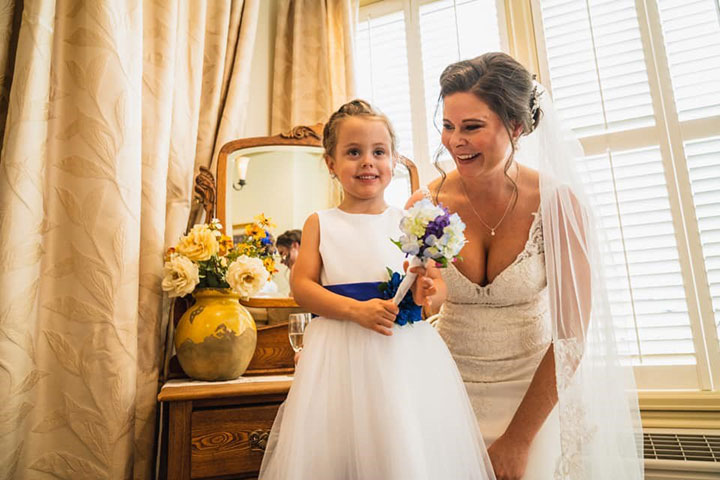 Ally and I will forever be connected, no matter what. She was my light in the dark, my smile when I couldn't, and my strength when I was weak. Our family loves this amazing woman, and we would do anything in the world for her. We are truly blessed to have Ally in our lives.
Enclosed are some Pictures of Ally and Laila during our time in the NICU.
Ally, I want you to know we are so very grateful you came into our lives, and we will love you forever. You will always be our ALLY CAT!