Association News
Join the NANN Delegation to Cuba
Would you like to to participate in a once-in-a-lifetime experience next spring? Look no further! NANN has been invited by the President of the Cuban Society of Nursing to organize a delegation to visit Cuba for the purpose of meeting with our Cuban counterparts and learning about the role of Cuban nurses in healthcare delivery. All nurses are welcome to apply—a research focused role is not required.
NANN is honored to be invited to experience this exciting learning opportunity, planned for March 13–18, 2017. The delegation will be led by NANN President Lori Brittingham.
The deadline to apply is January 11, 2017.
Chapter Spotlight
Welcome to the Chapter Spotlight, a new feature in NANN E-News. Each month the Chapter Spotlight will highlight the activities and accomplishments of NANN Chapters thoughout the country.
Highlight of DVANN Accomplishments: Community Service
The Delaware Valley Chapter of the National Association of Neonatal Nurses (DVANN) strives to create a well-rounded schedule of events from educational dinners to volunteer/community service to social events. Some of our most memorable moments have been our community service events. This past May, DVANN members volunteered together at Philabundance, the Philadelphia region's food-rescue organization. The mission of Philabundance is for no man, woman, or child to go hungry. DVANN's members worked together to box almost 1,000 hunger packages for those in need within the community and Philabundance employees highlighted the number of people we helped just from our shift alone. This experience was extremely rewarding and one of DVANN's proudest moments!
More recently, in October, DVANN brought a group of members to The Mother's Home in Darby, PA. The Mother's Home is a residential shelter which provides a safe haven for vulnerable pregnant women in crisis who choose life as a sacred gift. The home helps prepare these women for their future and the future of their child, focusing on physical, emotional, and developmental needs including positive life skills and parenting and job preparation, with an ultimate goal of independence and self-sufficiency. Members of DVANN spent a morning with the women and infants of the home, educating these new mothers regarding safe sleep practices and SIDS prevention. Each mother was given free sleep sacks for their infants. DVANN members loved this experience and are already looking forward to their next trip to the home this November for education on the importance of immunizations.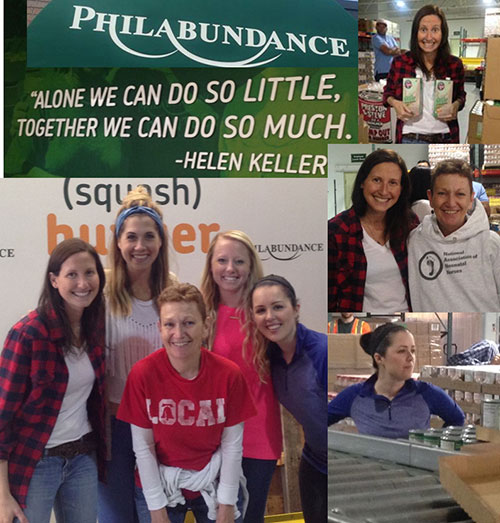 Apply Today: NICU Leadership Forum Scholarship
NANN is pleased to announce the availability of scholarships to attend the 21st Annual NICU Leadership Forum, April 25–29, 2017, at The Wigwam in Phoenix, Arizona.
Leadership in today's neonatal intensive care unit (NICU) requires knowledge, creative thinking, and problem solving to confront increasing regulatory, business, and personal challenges. The NICU Leadership Forum will provide you with practical solutions to help navigate through daily challenges and the opportunity to network with your fellow NICU nursing leaders.
To apply, visit the NANN scholarship page or the 2017 NICU Leadership Forum application. Applicants must be a current NANN member and a nursing director or manager of a NICU. The deadline for application submission is Friday, January 15, 2017.
Apply Today for the Nurse in Washington Internship Scholarship!
NANN is pleased to announce the availability of two NANN-sponsored scholarships to attend the Nurse in Washington Internship (NIWI) program in Washington, DC. The 2017 program runs March 12–14, 2017, at the Westin Crystal City in Arlington, VA. Scholarships will cover the meeting registration fee and the cost of travel, lodging, and meals.
The program, hosted by the Nursing Organizations Alliance, offers an intense learning experience for nurses interested in becoming more involved in the legislative and regulatory aspects of health care. By providing this scholarship opportunity, NANN hope members will become more involved in the legislative process and NANN's advocacy efforts.
Visit the NANN scholarship page for more information and to find application instructions for the 2017 NIWI scholarship. Applications are due January 2, 2017.
Join the Advocacy Community on MyNANN to stay up to date on issues related to healthcare policy and advocacy.
Our Sponsor