NANNP Corner
Succession Planning
Susan Meier, DNP APRN NNP-BC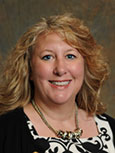 The ability to provide for the next generation of neonatal nurse practitioners (NNPs) is critical to the success of the NNP role. Managing longer-term planning effectively involves the ability to create a sustainable workforce succession plan. Succession planning is about managing the present and the future while simultaneously addressing individual learning and development needs. Collegial support, career planning and development, information exchange, and mentoring all are integral to successful succession planning.
The NNP demonstrates highly developed clinical practice skills that focus on a specific population and area of specialty practice. The average age of an NNP is approximately 49 years old. This, coupled with the existing shortage of NNPs, creates a sense of urgency to recruit new NNPs into the existing workforce as well as to enhance the status of the NNP role to retain the existing workforce. When done well, this is a positive for neonatal nursing because it creates a professional culture that promotes career development and career advancement.
Succession planning is more than just filling a position in the future. It involves the structured process of identifying key positions and their requisite qualifications and competencies, selecting potential internal candidates, targeting development of those candidates, and ensuring a commitment of resources. Succession planning provides a reasonable return on investment and indicates effective stewardship of scarce resources as it enhances recruitment and retention, reinforcing the idea that people are assets and critical to the success of an organization (Bolton & Roy, 2004; Redman, 2006).
Historically, nurses became NNPs through selection and development by their employing neonatal intensive care unit (NICU) team and through financial support to attend an advanced practice registered nurse (APRN) program. New NNPs work closely with existing NNPs to identify their professional development needs and individual learning objectives based on national competencies. This "grow your own" mentality was a successful way to fill vacant NNP positions as well as preserve a sense of ownership of or commitment to the organization.
A revitalization of this model would serve the NNP profession, which is facing critical shortages, well. The sustainability of our specialty role and the expertise that the NNP provides could be at risk without formal succession planning. Intentional succession planning provides continuity and capacity building within an organization. It also enhances recruitment and retention, reinforcing the view that people are vital assets to the organization. It requires formal organizational support and resource commitment. Through succession planning, the future workforce is supported with career planning and able to step up and embrace new challenges in the form of an APRN role.
References
Bolton, J. & Roy, W. (2004). Succession planning: securing the future. Journal of Nursing Administration, 34 (12), 589–593.
Redman, R. (2005). Leadership in succession planning: an evidence-based approach for managing the future. Journal of Nursing Administration, 36 (6), 292–297.
Our Sponsor