2020 Research Summit Participants
NANN's Research Summit allows neonatal nurses currently engaged in research or evidence-based practice projects the opportunity to present their research or projects to an audience of their peers.
Learn more about the Research Summit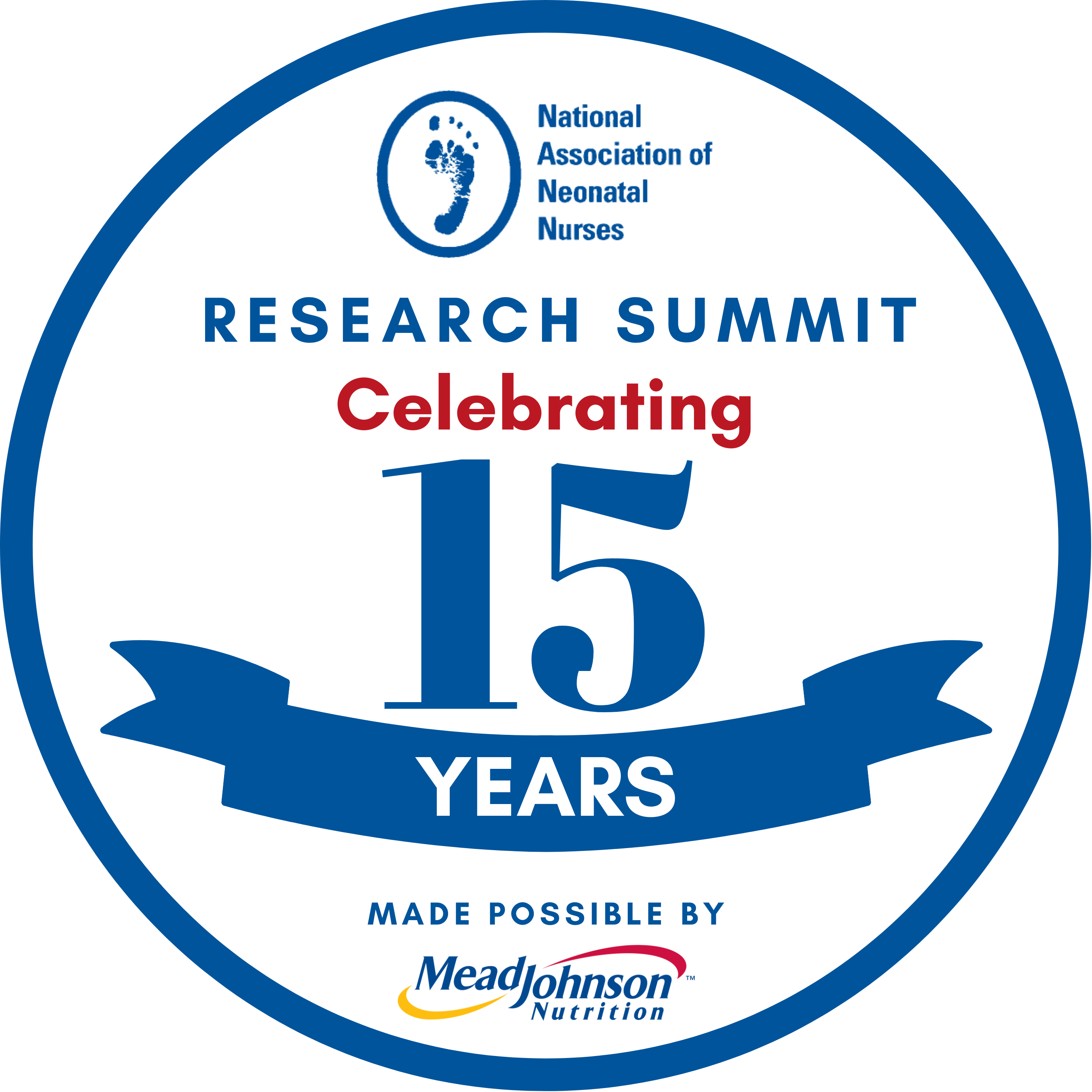 2020 Research Summit Faculty
Debra Brandon, CCNS FAAN PhD RN
Associate Professor, Duke University School of Nursing
Debra Brandon is an Associate Professor at the Duke University School of Nursing. She was Director of the PhD Program in Nursing for seven years and also practiced as a Neonatal Clinical Nurse Specialist in the Intensive Care Nursery of Duke University Medical Center. Dr. Brandon is an active member of the National Association of Neonatal Nurses (NANN), the International Society for Infant Studies (ISIS), and is a Co-editor in Chief for the journal Advances in Neonatal Care. Dr. Brandon's research focuses on understanding the impact of the environment of care on the health and development of high-risk infants and young children with an overall goal of implementing interventions to improve the short- and long-term outcomes of both the infants and their families.
Teresa Johnson, PhD RN
Associate Professor, College of Nursing at the University of Wisconsin-Milwaukee
Teresa S. Johnson is an Associate Professor in the College of Nursing at the University of Wisconsin-Milwaukee. She received her Bachelor of Science from Washburn University in Topeka, Kansas, Masters in Nursing degree from University of Kansas, and doctoral degree from University of Illinois at Chicago. She has many years of clinical, teaching and research experience with newborns and their families. Her research with newborns has centered on infant health measures such as infant size at birth as a reflection of fetal growth, care and study of the breastfeeding mother-infant dyad in in- and outpatient settings, and barriers to initiation and continuation of breastfeeding, especially among high-risk populations. She is also leading a team to study infant mortality in a small urban community in SE Wisconsin. She looks for opportunities to include undergraduate and graduate students in her research. She practices as a Clinical Nurse Specialist and nurse/research consultant for Wheaton-Franciscan Healthcare in Racine. She has several publications in both nursing and interdisciplinary journals.
Dr. Johnson has been actively involved with March of Dimes and Wisconsin Association for Perinatal Care, AWHONN (Association of Women's Health, Obstetric, and Neonatal Nursing) organizations that focus on programs and research that support healthy pregnancies, healthy babies, and healthy families. She was on an AWHONN team that developed Evidence Based Guidelines for Breastfeeding support: preconception through the first year of life. She is also working with a team in WI that is studying evidence based protocols that can potentially be used to decrease the racial disparities in birth outcomes in the state of WI.
Jacqueline McGrath, PhD RN FNAP FAAN
Professor and Vice Dean for Faculty Excellence, University of Texas Health, San Antonio, School of Nursing
My background of 30+ years in neonatal/pediatric nursing with 20+ years research experience has centered around care of infants and families with a focus on integration of neuroprotective developmentally supportive interventions during hospitalization in the neonatal intensive care unit (NICU). Neuroprotective strategies include environmental facilitation (sound and light), handing, pain management, integration of family centered care interventions during caregiving and feeding. During my studies at the University of Pennsylvania, I was the project director for two large NIH funded studies (RO1-NR02093) related to understanding the neurologic organization of preterm infant sucking and oral feeding. Coupled with this experience and my clinical expertise in the NICU, I developed and psychometrically tested the Feeding Readiness and Progression in Preterms Scale (FRAPPS) (R15 NR09235); to predict initiation and progression of preterm infant oral feedings. Ongoing work with FRAPPS includes: additional reliability and validity; further refinement of physiologic/neurobehavioral feeding variables; and, increased potential to precisely identify infants feeding readiness.
Furthermore, I am an expert in family-centered developmental care of newborns, infants and their families. Given this expertise, I coordinator development of the Neonatal Developmental Specialist Designation for the National Association of Neonatal Nurses (NANN). I am the Co-Editor of Developmental Care for Infants and Newborns: A Guide for Health Professionals, 2nd(ed.) (2010). The third edition is in development. I am also the Co-Editor for the NANN Journal, Advances in Neonatal Care. My research related to parent delivered touch and handling is providing direction for positive interventions with high-risk infants in the NICU that could be important to decreasing the long-lasting effects of early life experiences. Generally speaking, pain and stress are iatrogenic to NICU healing and management that needs to occur yet, understanding how we facilitate the development of neuro receptors for more positive stimuli in an attempt to better support the long term neurodevelopment of vulnerable preterm infants is an area where much work is still needed. Next steps include examining genetic phenotypes that might predict how preterm infants might respond to both stressful and more positive stimuli during early life experiences in the NICU. Most recently our team has worked to better understand strategies that increase parent engagement for all high-risk infants that must traverse the noxious environment of the NICU.
I successfully supported three F31 recipients Drs. Brenda Baker (VCU), Sheila Gephart (UofA), and Emily Tuthill (UConn)as well as 13 others PhD graduates. I also supported two post-doctoral students (Drs. Carrie Ellen Briere, & Ruth Lucas) who both received external funding for their research trajectories under my guidance as well as 15 undergraduate nursing students who each completed studies funded through university awards. Dissemination of their work was supported through development of posters, presentations and publications. Throughout my career I have been very prolific with 130+ peer review articles (half where I am first or senior author). I have also published 100+ editorials, columns, and abstracts as well as 35+ book chapters. Many publications include mentorship of the next generation of nurse scholars.
Lori Rubarth, NNP-BC PhD RN
Professor and NNP Program Coordinator, University of Creighton College of Nursing
2020 Research Summit: Group A – "Feeding"
Keynote/Group Leader: Teresa Johnson, PhD RN
Meghan Farquhar, BSN RN
Optimizing the Nutrition of Extremely Low Birth Weight Infants
Beth Schinkel, RN MS RD CLC
Human Milk Concentration: Point of Care Device Development
Kristine Randall, BAN RN CCRN
Impact of Infant Driven Feeding™ on the Cost of Feeding Supplies in a Regional Level IV Upper Midwest NICU
Katie George, BSN RN
Implementation of a Standardized Feeding Protocol to Decrease the Risk of Necrotizing Enterocolitis in the NICU
Marina Magalhaes, BSN RN
The Role of Pasteurized Human Donor Milk versus Mother's Own Milk on Intestinal Inflammation in Preterm Very Low Birth Weight Infants
2020 Research Summit: Group B – "Training"
Keynote/Group Leader: Lori Rubarth, NNP-BC PhD RN
Robert Mele, DNP NNP-BC CCRN
Neonatal Nurse Practitioner (NNP) Use of Ultrasonography to Verify Umbilical Venous Catheter (UVC) Position in the Neonatal Intensive Care Unit (NICU)
Kathryn Williams, RN MSN CNL RNC-NIC
Evaluating Communication Effectiveness between Nurses, Neonatal Nurse Practitioners, and Neonatologists in a Level IV NICU
Anisa Ogboenyiya, PhD RN
Associations of Burnout, Missed Nursing Care, and Job Satisfaction Among Neonatal Intensive Care Nurses
Katherine Newnam, PhD NNP-BC
Comparing Patient Outcome Metrics in the NICU Based on Care Delivery Model
Colleen Moss, NNP-BC
Implementation of a Formalized Mentoring Program for NNPs
2020 Research Summit: Group C – "Patient Care"
Keynote/Group Leader: Jacqueline McGrath, PhD RN FNAP FAAN
Jane Ralphe, RN MSN PNP NNP-BC
Examining the Association Between Respiratory Care Interventions and VLBW Infant Body Temperature
Genesee Hornung, MSN RN CNS CPNP-PC
Boosting the Bundle: Implementing Nursing Practice Changes in a NICU to Reduce CLABSI
Alyssa Weiss, NNP-BC MSN
Exploring Internal Facilitators' Experience with NeoECHO to Foster NEC Prevention and Timely Recognition through the iPARHIS Lens
Kristen Etten, DNP
Implementation of an Evidence-Based Guideline for the Late Preterm Infant on the Mother-Baby Unit
2020 Research Summit: Group D – "Education Et Al."
Keynote/Group Leader: Debra Brandon, CCNS FAAN PhD RN
Sabrina Rhoads, BSN RNC-NIC
Implementation and Evaluation of an Evidence-Based Neonatal Program for Emergency Services
Laura Graves, BSN RNC-NIC
Improving Postoperative Pain Management in the Neonatal Intensive Care Unit
Beverly Capper, DNP, RNC-NIC
Mothers' Decision-Making Concerning Safe Sleep for Preterm Infants: What are the Influencing Factors?
Ivy Razmus, PhD RN CWOCN
Pressure Injury Prevention Neonatal Survey