Experience Savannah
NANN's 35th Annual Conference, October 9-12, 2019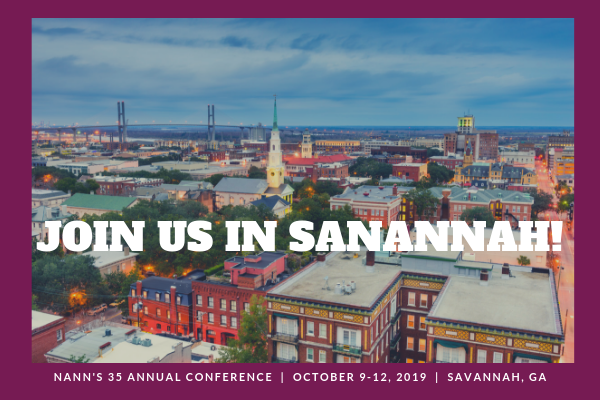 Enjoy Savannah's rich and vibrant culture during your conference trip this year! Make the most of your stay by experiencing these Best Things to Do in Savannah. Enjoy the breathtaking sunsets on River Street, live music at City Market, and walk the infamous Wormsloe Historic Site, covered in Spanish moss. Exploring Savannah doesn't need to break the bank! This historic city offers endless FREE activities to get the full Savannah experience. Access ferry rides, Bonaventure Cemetery, and Forsyth Park at no cost to you!
What's more, we encourage attendees to take Savannah by foot! This walkable city offers magnificent views of southern architecture, historic riverboats, and charming shop fronts you won't want to miss. We want you to make the best of your SaNANNah experience, so we encourage you to reserve your spot at one of the following exciting city tours:
Savannah Taste Experience
10% discount code: SUYBVS19
Code can be used for any of their tours/any day.
Enjoy secret access to some of the best food experiences in Savannah while walking the historical district and learning all about its rich history.
*Bonaventure Cemetery After Hours Cemetery Tour
Saturday Oct 12th 5-8pm
*The tour will fill up quickly due to Halloween season. Book today!
As the towering iron gates close behind you, you'll be immersed in a secret garden of history and haunts.
15% discount code: Group15
Code can be used when registering through their website.
Join this special 3 hour shopping experience at various charming Savannah boutiques and bars the afternoon of Saturday, October 12!
Check out the Visit Savannah website more on Savannah fun! We can't wait to see you there!