NeuroNICU Preconference
Wednesday, October 11, 2017, 7:30 am - 11:30 am
Every NICU is a NeuroNICU (PRCN) CE: 4
Kathi Salley Randall, CNS MSN NNP-BC RN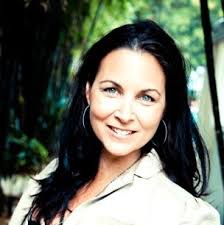 The number of neuro-focused neonatal intensive care units (NeuroNICUs) is expanding globally. NeuroNICUs strive to integrate the latest in technology and research into practices that nurture vulnerable, developing brains. NANN is thrilled to partner with Kathi Salley Randall of Synapse Care Solutions and EEG Coach to deliver this year's preconference focused on transforming every NICU into a neuro-nurturing NICU. Participants will gain knowledge, inspiration, and a practical plan to reinvent bedside practices that can improve outcomes for all NICU infants and families.
Learning Objectives:
At the end of this 4 hour workshop, you will be able to:
1. Describe the trend of NeuroNICUs in the US.
2. Outline the four pillars of Neuro-NICU care.
3. List three neuroprotective bedside practices
4. Discuss the options for neuromonitoring at the bedside and two populations that could benefit from.
5. Describe one inter-disciplinary partnership that needs to be strengthened in your NICU.
6. Create an implementation plan for one care practice that can improve neuro-developmental outcomes for infants or emotional health for parents.
Register for NANN's preconference when you register for NANN's conference, or separately by selecting "Wednesday PRECON and/or Summit" in the Registration Information tab.