NeuroNICU Preconference
Wednesday, October 11, 2017, 7:30 am - 11:30 am
Every NICU is a NeuroNICU (PRCN) CE: 4
Every 25 minutes, an opioid-exposed infant is born at risk for neonatal abstinence syndrome (NAS). Many NICUs, step-down units, and newborn nurseries are struggling to care for this medically fragile and socially complex population.
NANN is thrilled to partner with Vermont Oxford Network (VON), a nonprofit voluntary collaboration of healthcare professionals working together as an interdisciplinary community to change the landscape of neonatal care. Together, NANN and VON take on the compelling clinical challenges of NAS, promoting improved quality, safety, and value of care for this vulnerable population of infants and families.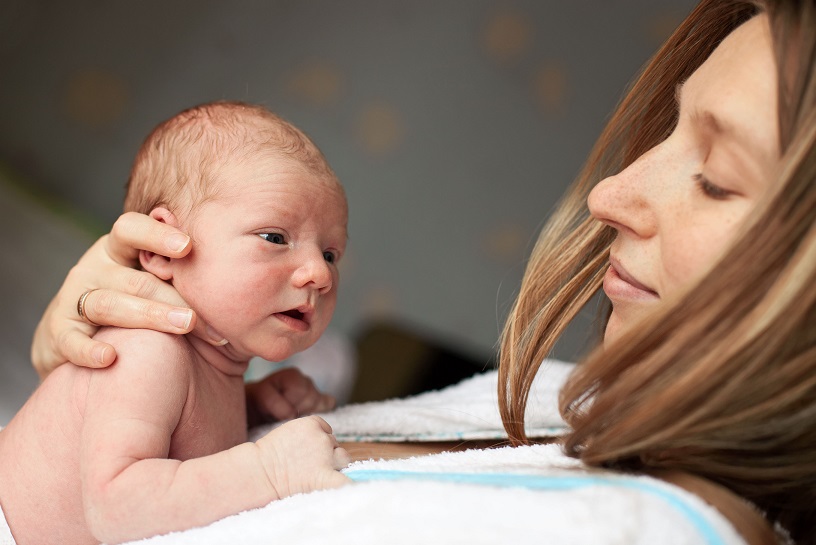 Participants will enjoy engaging discussions, short lectures, and hands-on exercises. Most importantly, they'll head home with the materials and skills needed to positively impact the care of substance-exposed infants and families in their own care settings.
In 2012, the American Academy of Pediatrics (AAP) published guidelines to help optimize care. Recent data from the Vermont Oxford Network (2013) has documented that less than 50% of hospitals who participated in a focused audit, had adopted the AAP guidelines; in fact many had no standardized policies, procedures, or guidelines in place relative to critical issues like screening, infant scoring, breastfeeding, non-pharmacologic support, and pharmacologic treatment protocols for NAS. Many caregivers lack a complete understanding of new developments in addiction and brain science, and are unaware that addiction is a treatable disease, and further, that pregnant and postpartum women have a "critical window" for recovery.

Given this context, we invite you to join your colleagues for an in depth action-oriented workshop, led by an intra-disciplinary faculty who are leaders in improving NAS Care. During this workshop, you will experience a "virtual video visit" to a Center of Excellence in NAS care and learn about their innovative trauma-informed approach focused on nurturing the mother-infant dyad during the perinatal period. The faculty team will share critical care strategies, improvement stories, and key lessons learned by over 200 VON teams who were involved in the VON iNICQ 2013 / 2014 / 2015, a multicenter quality improvement collaborative focused on NAS. Learn how your care team could improve care by qualitatively testing and adopting one or more of the eight "potentially better practices" developed by VON teams. Explore how a standardized approach to care can reduce the need for and duration of pharmacologic treatment, and decrease the need for prolonged hospitalization in this population. Expect to leave this workshop transformed, with the evidence to create a trauma-informed approach to providing care for at-risk infants in your care setting.


Register for the NAS Preconference Session
Workshop Faculty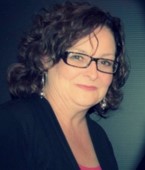 Madge E. Buus-Frank DNP APRN-BC FAAN
Director of Quality Improvement and Education
Executive Vice President
Vermont Oxford Network
Neonatal Nurse Practitioner
The Children's Hospital at Dartmouth
Madge E. Buus-Frank DNP, APRN-BC, FAAN serves as Director of Quality Improvement and Education at Vermont Oxford Network and has been actively engaged in neonatal care for over 3 decades. Madge is an honors graduate from Boston College and the University of Connecticut where she recently earned her Doctorate in nursing. Her doctoral dissertation focused on evaluating the effectiveness and stability of Helping Babies Breathe in Zambia. Madge is an internationally recognized educator and consultant. Prior to her role at VON, she collaborated on the design, development and execution of innovative educational and clinical solutions for newborn intensive care units and health systems nationally and internationally. Madge was the Founding Editor-in-Chief for Advances in Neonatal Care: The Official Journal of the National Association of Neonatal Nurses, a peer-reviewed publication dedicated to advancing the art and science of neonatal care, serving for 5 years in this capacity. Madge was recently inducted as a Fellow of the American Academy of Nursing (FAAN) for her pioneering work in the field of neonatal care.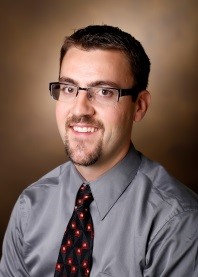 Stephen Patrick, MD MPH MS
Assistant Professor of Pediatrics
Division of Neonatology
Vanderbilt University
Stephen W. Patrick MD, MPH, MS, is an Assistant Professor of Pediatrics in the Division of Neonatology and a Scholar within the Center for Health Services Research at Vanderbilt University. Dr. Patrick is focused on improving public health systems to optimize maternal and child health. He is a health services researcher with focus in Medicaid policy, eliminating healthcare-associated infections and improving the quality of care delivered to substance-exposed newborns including those having drug withdrawal (neonatal abstinence syndrome). His neonatal abstinence syndrome research focuses on 1) understanding national trends in healthcare utilization patterns, 2) understanding variation in hospital care, 3) understanding readmission risk following initial birth hospitalization and 4) understanding the impact of different antenatal exposures on development of the syndrome. He serves as Senior Science Policy Advisor to the White House Office of National Drug Control Policy. He is a member of the scientific advisory committee and is co-author of the improvement toolkit for an international effort to improve care delivered to infants with neonatal abstinence syndrome and their families through Vermont Oxford Network. Dr. Patrick's awards include the American Medical Association Foundation Excellence in Medicine Leadership Award and the Academic Pediatric Association Fellow Research Award. He is a graduate of the University of Florida, Florida State University College of Medicine, Harvard School of Public Health, University of Michigan and is a former Robert Wood Johnson Foundation Clinical Scholar.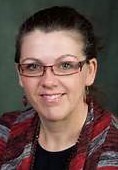 Lenora Marcellus RN BSN MN PhD
Assistant Professor
School of Nursing
University of Victoria
Lenora is an Assistant Professor in the School of Nursing at the University of Victoria (UVIC). She began working as an RN in the NICU in 1986 and since then has held a range of positions, including clinical nurse specialist, administrator, and strategic planner, in hospital, health authority and provincial government settings related to maternal-infant care. She developed a specialized training program in 1997 for foster parents who care for infants with prenatal substance exposure in British Columbia; this program is currently being adapted and implemented in Alberta. This program was the recipient of the 2010 Sick Kids Rotman Innovation in Pediatric Home Care Award. She has also been involved with developing specialized programs for pregnant women with addictions and other complex social challenges. The HerWay Home program has been recently launched in Victoria with the support of the Children's Health Foundation of Vancouver Island. She is a member of the Canada FASD Research Network team on the prevention of FASD. Lenora is a graduate of the BC Quality Academy (British Columbia Patient Safety and Quality Council) and is a representative for UVIC on the BC Health Quality Network and the BC Academic Health Council Working Group on Quality and Safety in Post-Secondary Health Professional Programs. In 2013, Lenora received the Queen's Diamond Jubilee Medal in recognition of her contribution to nursing and health care in Canada.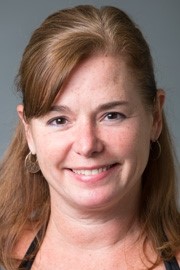 Bonny Whalen MD
Assistant Professor
Geisel School of Medicine at Dartmouth
Director of the Newborn Nursery
Children's Hospital at Dartmouth-Hitchcock
Bonny Whalen MD is an Assistant Professor of Pediatrics at the Geisel School of Medicine at Dartmouth. Dr. Whalen received her MD degree from the University Of Vermont College Of Medicine and completed her Pediatrics Residency at the Massachusetts General Hospital in Boston, MA. She then spent six years as a general pediatrician and newborn hospitalist at the University of Wisconsin in Madison, WI before moving back to New England in 2005. She has spent the last 10 years as a general pediatrician specializing in newborn care, working as a newborn / pediatric hospitalist and Newborn Nursery Medical Director at the Children's Hospital at Dartmouth / Dartmouth-Hitchcock Medical Center. Dr. Whalen is co-leading quality improvement efforts in her hospital and region to improve care for newborns at risk for and/or with Neonatal Abstinence Syndrome. Her work focuses on increasing baby- and family-centered care, improving staff consistency in NAS scoring, empowering families to best care for their newborns through prenatal education and in-hospital support, and increasing breastfeeding rates in this vulnerable population through encouraging abstinence prenatally and communicating with a mother's outpatient treatment provider and the baby's medical home to ensure safe breastfeeding after discharge. Dr. Whalen co-led a qualitative study on the hospital experience of families as it relates to a mother's opiate exposure in pregnancy and care of her newborn postnatal.
Learning Objectives
1. Discuss 3 current trends relevant to the opioid epidemic that impact the incidence of Neonatal Abstinence Syndrome.
2. Identify the importance of simple and effective measures such as non-pharmacologic care, can be standardized and applied prospectively, to prevent, manage and de-escalate NAS symptoms.
3. Reflect upon how caregiver attitudes may impact outcomes.
4. Define trauma-informed care and identify key principles for providing care that is appropriate for women who have subjected to various levels of trauma.
5. Evaluate the 8 "potentially better practices" adopted from the Vermont Oxford Network and prioritize the top two opportunities to improve care in your local setting.
6. Review the existing evidence for and against the use of NAS scoring systems and discuss common perils and pitfalls related to scoring.
7. Discuss the low rates of human milk exposure in NAS infants and identify key opportunities to standardize care and improve outcomes.
8. Identify 3 key lessons and strategies from the local improvement stories and data have clear relevance to your local context.
9. Identify 3 innovative sites and models of care for substance-exposed infants and families.
10. Analyze how using The Model for Improvement and systems science can assist you in achieving discrete and measurable improvement in this medically complex and socially fragile population.


Just Say Yes to Improvement! A Workshop Focused on Evidence-Based Practices to Improve Outcomes for Infants and Families Affected by Neonatal Abstinence Syndrome

12:30 Welcome / Workshop Launch and Working Plan for the Day: All Faculty
12:40 The Rapidly Evolving National Landscape – NAS and the Opioid Epidemic: S. Patrick
1:00 Questions / Answers / Dialogue
1:10 Attitudes Impact Outcomes: L. Marcellus

Attitudes Self Reflection
Virtual Video Visit – Vignette 1
Attitudes and Video Debriefing and Applied Learning Exercises

1:40 NAS and Addiction Science Myth-Busters: B. Whalen / L. Marcellus/ S. Patrick
2:00 Debriefing . . . . Lessons Learned?
2:15 Break
2:30 Introduction to the VON Potentially Better Practices: B. Whalen

A Primer on Trauma Informed Care: L. Marcellus
Virtual Video Visit Vignette 2
Table Top Exercise / Video Debrief

3:15 Micro-level Clinical Care Challenges / Controversies

Consultation Envelopes – Bring Us Your Challenges!
Standardizing Non-Pharmacologic Care – Hugs Before Drugs!: B. Whalen
Scoring / Assessment: L. Marcellus
Human Milk / Breastfeeding: B. Whalen

4:00 Stretch Break
4:05 Macro-Level Quality Improvement Stories / Data – Exploring Novel Models of Care

Consultation Envelopes – Exploring Solutions!: S. Patrick
Dartmouth – Adopting the Couplet Care Advantage: B. Whalen
Betty H. Cameron – 3 years of Improvement – Return on Investment: M. Buus-Frank
Her Way – Lessons Learned: L. Marcellus

5:00 Take Home Lessons / Tools / Strategies

VON NAS Toolkit / Micro-Lessons / Virtual Video Visit
The Power of the Model for Improvement
Virtual Video Visit Closing - In their Own Words – Stories of Hope and Recovery

5:30 Adjourn