Keynote Speakers
We're thrilled to introduce the keynote speakers for NANN's 33rd Annual Conference!
Opening General Session: The Florence Prescription for Building a Culture of Ownership
Joe Tye, CEO and Values Coach, Opening General Session Speaker
You can hold people accountable for showing up on time, but you cannot hold them accountable for caring. In his presentation, Joe Tye describes practical strategies for making your organization a great place to work and for creating a sustainable source of competitive advantage by building on the "Invisible Architecture" of core values, corporate culture, and emotional attitudes. He describes eight essential characteristics of a culture of ownership and share real world examples of how organizations create such a culture. The presentation includes both personal strategies for being a more effective leader and organizational strategies for building a culture of ownership.
Joe Tye is CEO and Head Coach of Values Coach, which provides consulting, training and coaching on values-based leadership and cultural transformation. Joe earned a master's degree in hospital administration from the University of Iowa and an MBA from the Stanford Graduate School of Business. He is the author or coauthor of fifteen books including The Florence Prescription and All Hands on Deck, both of which are about building a culture of ownership. Prior to founding Values Coach in 1994, he was chief operating officer for a large community teaching hospital. On the volunteer front, Joe was founding president of the Association of Air Medical Services and a leading activist fighting against unethical.
General Session II: Telling Stories in the Dark: The Healing Forces of Attention, Instinct, and Love
Kelley French, Author, "Juniper - The Girl Who Was Born Too Soon", General Session Speaker

Kelley French is the author, with her husband, of the critically-acclaimed neonatal memoir Juniper: The Girl Who Was Born Too Soon. The book tells the story of her daughter, born barely viable at 23 weeks gestation. French takes attendees through the journey of two parents and their daughter Juniper's fight for her life in the NICU. Learn how these inspirational parents marvel at the science that conceived and sustained their daughter, and the NICU staff, who simply paid attention as human beings. Together, they made the difference.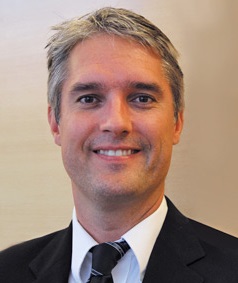 Bonus General Session: Transforming Care for Extremely Premature Babies
Marcus Davey, PhD, Senior Research Investigator with the Center for Fetal Research at Children's Hospital of Philadelphia, Adjunct Assoc. Professor, Dept. of Surgery University of Pennsylvania
Since the 1950s, it has been realized that infants born extremely preterm (23-25 weeks) could benefit from an artificial womb to support organ development and avoid iatrogenic injury associated with invasive mechanical ventilation strategies. We have developed a system that incorporates a pumpless oxygenator circuit connected to the umbilical cord of fetal sheep immersed in amniotic fluid. With appropriate nutritional support, lambs on the system demonstrate normal growth and lung and brain maturation. Clinical translation of this ground-breaking technology will be presented.
Closing General Session: Joyful Journey: The Life and Times of a Neonatal Nurse
Pam Spivey, APRN CCNS MS, Founder, Spivey Consulting, LLC, Closing General Session Speaker

Being a nurse is AWESOME! It can also be tiring, stressful, and downright exhausting. So why do we get up and go to work each day? It's because of our passion, our purpose, and our desire to make a difference. Pam brings light and laughter to our final day of the conference as she shares her passion for neonatal nursing and discusses how you too can experience a rewarding, joyful neonatal nursing career.
Pam Spivey is an Advanced Practice Registered Nurse and founder of Spivey Consulting, LLC. She received her Bachelor of Science in Nursing from the University of North Carolina at Charlotte and her Masters in Nursing from Duke University. She is certified as a Clinical Nurse Specialist as well as in Nursing Professional Development.
Pam is an expert in leading and growing new nurses through lifelong learning and professional development. Pam has over 30 years of experience in healthcare as a frontline registered nurse, outreach education coordinator, Neonatal Clinical Nurse Specialist and Operations manager for Nursing Professional Development. She is active in the National Association of Neonatal Nurses (NANN) and served as President in 2014. Pam is a transformational nursing leader with a solid history of achievement in program design and execution, quality improvement, systems change management and continuing nursing education.
Pam continues to share her expertise as a national speaker and certified coach helping other nurses experience their greatest potential through ongoing professional development. Pam appreciates the Awesomeness that is nursing and also knows the toll it can take on a person's overall health and wellbeing. Pam works with nurse who want to move forward in their personal/professional life by tapping into their strengths, leveraging their unique potential and igniting their opportunities for growth.