Advanced Practice Summit
If you're looking for content tailored specifically for the advanced practice nurse, look no further than NANN's APRN Summit. Attendees will enjoy a half-day session that identifies solutions to national issues unique to APRN's, addresses practical ways to improve skills through perinatal palliative care, examines lessons learned from failures in neonatology, and shares best practices in distance learning.
Learning Objectives:
1. Identify national solutions to issues unique to neonatal APRNs.
2. Discuss practical ways to improve neonatal advanced practice nursing by addressing how to offer ethical care for infants with Trisomy 18, best practices for attaining quality indicators for distant learning environments, and lessons learned from failures in neonatology.
Keynote Address
Caring for Infants with Trisomy 18: Practical and Ethical Challenges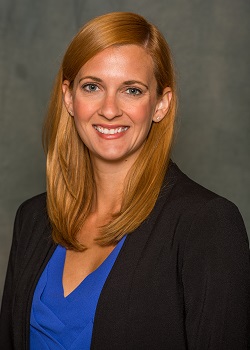 Devan Stahl, PhD
Caring for infants with short life expectancies involves making difficult choices about what treatments will be offered, what choices will be honored, and how best to support parents in the decision making process. This presentation will discuss how to offer ethical care for infants with trisomy 18 and their parents throughout the child's lifetime, as well as the ethical complexities that may arise when making treatment decisions.
Learning Objectives:
1. Navigate the ethical and medical complexities surrounding decisions for the treatment of infants with trisomy 18.
2. Articulate strategies for interacting with families who request aggressive treatment for their child.
3. Describe how to work productively with other health care providers when managing the care of a child with trisomy 18.
Concurrent Sessions:
Clinical Track: Hot Topics! Fantastic Failures in Neonatology
David Horst, MD FAAP, Robert Kiley, MD

Learning Objectives:
1. Discuss reasons for changes in practice regarding interventions for patent ductus arteriosus.
2. Understand the positive predictive value of various testing related to assessment of congenital sepsis.
3. Describe possible alternatives to endotracheal intubation in premature infants.

Faculty Track: Quality Indicators and Best Practices in Distance Accessible Neonatal Practitioner Programs
Dianne Billings, EdD RN FAAN ANEF
Academic programs to prepare neonatal nurse practitioners are increasingly offered in a distance accessible learning environment. This session will discuss best practices for attaining quality indicators as specified by accrediting and legislative agencies. The session focuses on using innovative teaching strategies such as flipped classroom, unfolding case studies, simulations, structured clinical learning experiences, and using preceptors to ensure students attain program competencies.
Learning Objectives:
1. Use Quality Indicators in distance learning to guide program development and implementation.
2. Integrate innovative teaching/learning strategies to attain high quality learning outcomes.
3. Use best practices in teaching/learning to ensure continuity of didactic, simulated, and precepted clinical learning experiences.
4. Observe guidelines for distance learning and precepted experiences proposed by accrediting and regulatory agencies to ensure high quality program outcomes.