Candidate Corner - NANNP
Welcome to Candidate Corner, where you can learn about the candidates for the NANNP Council. We asked all candidates to respond to two questions:
Top Issues: What are the top two neonatal APRN issues you believe the NANNP Council should address in the next 3 to 5 years?
Relevant Background: How have your background and experience prepared you to lead NANNP as a member of the NANNP Council?
To vote for the candidates, you will need to vote via email. Be on the lookout for email reminders!
Candidates for the NANNP Council
Council Position #1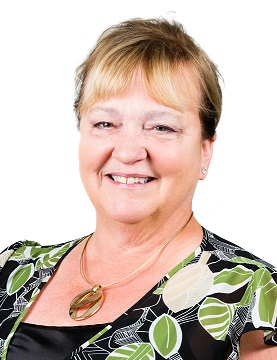 Barbara Snapp, DNP APRN NNP-BC
Neonatal Nurse Practitioner/NNP Preceptor, Children's National Health System
Top Issues
Although recruitment and retention seems to be at the top of most lists, it is truly of grave importance to the neonatal nurse practitioner. We need to attract more students in order to fill vacant positions with NNP's, while continuing to support current NNP's, so we can remain relevant in the NICU as an expert on neonatal care. This can only be accomplished by joining forces with our nursing school faculty, hospital administrators, clinicians, and with open communication with the State Boards of Nursing. We need to develop and share a common vision on the role of the NNP. Protecting our seasoned NNP's maintains a knowledge base and level of experience only gained through years of practice. Encouraging and mentoring our newer NNP's is critical so they can develop their own successful career path and become tomorrow's experts. We need a stronger, more visible and more vocal workforce so that we are ensured a robust position in healthcare, now and in the future.Improving the visibility and thus the power and the voice of the neonatal nurse practitioner needs to be addressed in the upcoming years. We need to make membership more meaningful, interactive, and influential. Although the NANNP Council has already done, and continues to do, amazing work, challenges still exist. As collaboration becomes an important outcomes improvement tool, we have a wealth of talent and experience that is currently an untapped resource. We must increase our visibility, our numbers, and combine our strength and resources, to remain an important member of the neonatology team.
Relevant Background
Although I am currently based in a small, somewhat rural community hospital, I have been able to conduct original research, publish manuscripts, advocate for neonates to improve state wide outcomes, provide leadership to students, have a role in local and national conferences, plus volunteer for NANN projects as they become available. I have had the privilege of serving on the NANNP Board for the past 18 months and am excited about the direction and upcoming goals set by the Board. I am hoping I will have the honor of continuing this work on the 2018-2020 NANNP Board.
Council Position #2

Bobby Bellflower, DNSc NNP-BC
Associate Professor and Director DNP Program, University of Tennessee Health Science Center
Top Issues
1. Level of education for entry into practice (DNP vs MSN).2. Workforce issues including other NPs and PAs in the NICU. ]
Relevant Background
For many years, I have worked as a NNP in Level III and Level IV NICUs. I started with a MSN and received my Doctor of Nursing Science Degree about 17 years ago. During that time, I served as the Director of the NNP Program at University of Tennessee Health Science Center until 2013, managed a NNP service and am currently the DNP Program Director at the University of Tennessee Health Science Center. I continue to practice 1 day a week because I am a NNP...it is a calling for me as well as many others.
Council Position #3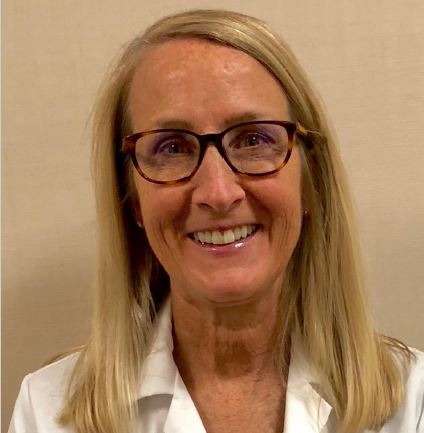 Julie Sundermeier, DNP APRN NNP-BC
Lead Neonatal Nurse Practitioner, Nebraska Medicine Medical Center
Top Issues 1. Continue to develop and update references for NNPs for clinical and practice issues (billing, orientation and onboarding, procedural guidelines)2. Provide benefits for NANNP members such as educational benefits throughout the year by offering Web based in-services and possibly develop a review course for NCC test candidates.
Relevant Background
I am an experienced NNP with over 33 years as a nurse, with 17 plus years as a nurse practitioner. I am an advocate for advancing the practice of NPs, and more specifically, enhancing the profession for NNPs through education, legislation, and peer support. I have been in a leadership role for most of my career as an nurse practitioner and have enjoyed the challenge of extending my experiences outside the NICU walls. I am a active member of several NICU and institution wide committees and I recently completed an Advanced Practice Provider Leadership Class. I feel I have experience in all of the strengths listed below through my role as a lead NNP, as an adjunct faculty member at Creighton University, and through my legislative interests. I enjoyed serving on HPAC and would like to continue involvement with NANN on the NANNP level.
Council Position #4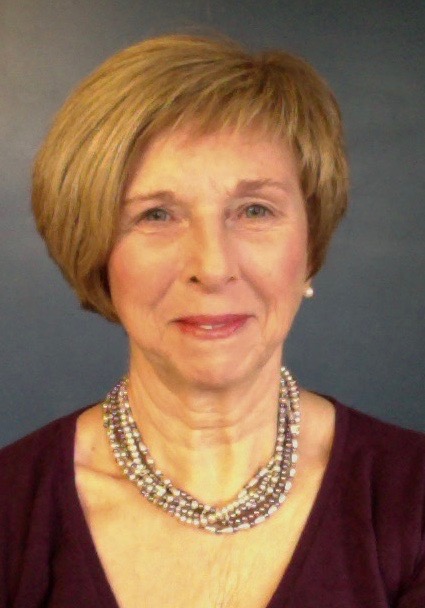 Mary Whalen, DNP APRN NNP-BC
Assistant Professor, University of Connecticut School of Nursing
Top Issues
1) NANNP needs to continue to be an active political force in moving the NNP role forward nationally so that all NNP's realize that ability to practice to their full scope of practice. This is an issue important to patients as well as realizing insurance reimbursement for services provided.
2) Strong advocacy for infants of neonatal abstinence through interdisciplinary policy statement. The policy statement should include a guideline of best practice for practitioners at the bedside.
Relevant Background
My previous experience in the leadership role as clinical director of the NNP practice at UMass Memorial Health Care, member of several committees and Quality initiatives within this organization over my lengthy career as an NNP (since 1995). Additionally I have held leadership positions outside of my work organization as above. Currently as a full time NNP faculty (with a clinical appointment) I aware of and can be instrumental regarding issues related to the NNP work force.
Council Position #5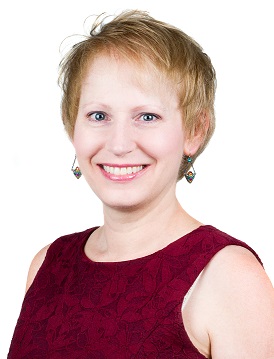 Sandra Bellini, DNP APRN NNP-BC CNE
Direcotr, NNP Program, University of Connecticut
Top Issues
While there are certainly many issues pertinent to advanced practice for the NANNP Council to address in the coming years, I believe the two most pressing are: 1) securing the future of neonatal advanced practice nursing education and 2) advancing evidence-based practices (EBP) in the clinical setting. • NNP Education: The future of advanced practice nursing faces significant challenges across population foci including lack of funding, faculty shortages, and the continued debate on when the DNP should be required for entry into advanced practice. This issue has come back to the forefront in recent months with renewed effort on the part of AACN/ NONPF to require DNP-entry into advanced practice by 2015. NANNP will need to be heard as the voice of neonatal advanced practice. Should this proposed change be formally adopted, NANNP will need to lead the way through those changes for our membership. • Advancing EBP: NNPs as Mentors Neonatal populations and their families deserve quality care that is evidence-based, cost-effective and outcomes driven. Yet, many neonatal nurses lack the knowledge and resources to appraise current practices and critically evaluate relevant literature. I believe NANNP can promote EBP through the establishment of a Clinical Practice Guidelines Institute. This endeavor would need to be led by members with appropriate experience and credentials to mentor other members, - and all efforts would need to follow the international guidelines including interprofessional collaboration. To address these issues and explore creative solutions will require innovation, experience and leadership on the part of the NANNP Council. I hope to continue lending my expertise to these efforts.
Relevant Background
I have served in varying capacities for the National Association of Neonatal Nurses (NANN) over the years. Among them, the Research Committee, the Education Provider Committee, and the Nominating Committee. Additionally, I served as an invited member of the most recent NNP Education Standards Task Force, the Research Institute Steering Council (RISC), and have served as the Facilitator for the NANN NNP Faculty Special Interest Group. Beyond NANN, I've been associated with and involved in a number of other nursing organizations and have served in varying leadership roles. These roles include varying leadership positions for the AACN Practice Leadership Network (see above). As a member of the Association of Women's Health, Obstetric, and Neonatal Nurses (AWHONN), I served 4 years as a member of their Editorial Board for the practice journal Nursing for Women's Health. I also served as the Column Editor for the neonatal feature column in that journal, "28 Days". In my position as Associate Professor, I also serve as an Onsite Evaluator for CCNE (Collegiate Commission on Nursing Education), - the body that accredits most NNP Programs. This experience and ongoing access to national discussions on accreditation standards is advantageous to NANNP and to our NNP Programs and Education Standards. My varied experience across nursing organizations and within the neonatal arena, I believe, have provided me with the ability to continue to effect and lead change as part of the NANNP Council for a second term.
Have you reviewed the candidates for NANN's Board of Directors? To learn more about them and the top issues facing neonatal nurses, check out their Candidate Corner.
Are you ready to vote?
Be sure to check your email for voting information! Polls open June 14.
Your member number is available under Membership Detail in My Account.