Candidate Corner - NANN Board of Directors
Welcome to Candidate Corner, where you can learn about the candidates for NANN's Board of Directors. We asked all the Board of Directors candidates to respond to two questions:
Top Issues: What are the top two neonatal nursing issues you believe NANN's board should address in the next 3 to 5 years?
Relevant Background: How have your background and experience prepared you to govern NANN as a member of the board?
To vote for the candidates, you will need to vote via email. Be on the lookout for email reminders!
Candidates for the NANN Board of Directors
Secretary/Treasurer

Susan Meier, DNP APRN NNP-BC
Neonatal Nurse Practitioner, Pediatrix Medical Group
Top Issues
Professional growth and development is one of the top neonatal nursing issues that NANN should address in the next 3 years. This includes recruitment and retention programs for all levels of neonatal nurses, from the bedside to the APRN. As the professional home for neonatal nurses, NANN is in a unique position to provide career path information and guidance. It all begins with having a purpose and having a clear vision of what opportunities are available for growth and development of the neonatal nurse. NANN can assist with development of the skills, knowledge, attitude and competencies that a neonatal nurse needs to achieve their personal career goals. NANN should provide career mentors and an invaluable opportunity to build professional networks. Another neonatal nursing issue that NANN should address in the next 3 years is expanding the footprint of neonatal nursing. Neonatal nurses play an integral role in the care of a very specific patient population. Having our collective voice represented on the national level through our professional organization is vital. This includes continuing current, as well as developing new, strategic collaborative relationships with other professional organizations and participating in policy development initiatives. While NANN has a strong history as "the voice" of neonatal nursing, we as THE professional organization specifically for neonatal nurses can certainly broaden our influence at the national level.
Relevant Background
As neonatal nurses we make a difference every day that we go to work. Not many professions can say that. Serving in a leadership role within NANN is another way to make a difference, one at a national level. I have a long history of volunteerism within NANN and NANNP. I have thoroughly enjoyed working within various leadership roles throughout the organization, and I am not done yet. I believe I continue to have much to offer, and am excited to continue on as the Secretary/Treasurer of NANN if so elected.
Director-At-Large Position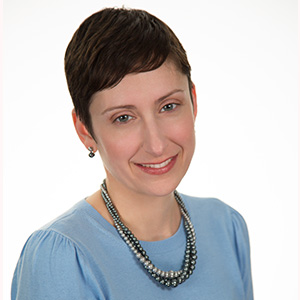 Media Esser, RN MSN NNP-BC CWN
Neonatal Nurse Practitioner, Children's Hospital of Wisconsin
Top Issues
Neonatal nursing has struggled with safe staffing for as long as I have been a nurse. Safe staffing is something that is near and dear to my heart as I see nurses struggle to care for the sickest of sick sometimes combined with a "feeder grower". The care of each of these patients suffer and fellow nurses feel the pressure to help the nurse with the challenging assignment as well. This scenario is not uncommon in higher level NICUs, but it is also felt in a different way in lower level NICU or special care nurseries when the nurse is caring for more than three infants at a time. Having higher patient loads takes away from the nurturing that nurses are meant to do in their daily cares. This nurturing includes the care of the family along with the needs of the patient. I would like to help address these issues in collaboration with the board and possible inclusion of local chapters. I envision a call to action that would activate NANN members nationwide to educate their members and motivate them to stand up for change. Another issue that is near and dear to my heart is neonatal skin care. Neonatal skin care is often overlooked once you get past the bathing and "normal" skin care. Skin injuries in the neonatal population are numerous and often lead to other complications. I have done alot of work and continue to collect data supporting forward movement in educating neonatal professionals on how to adjust their daily practice to become more aware of these injuries. I would like to see NANN partner with the WOCN Society of nurses taking action to educate nurses on skin injuries from a different lens then we have been used to in the past. It would be interesting to incorporate the WOCN into a collaborative education movement to help decrease neonatal skin injuries.
Relevant Background
I am told that I have the reputation for being the NNP that gets things done when they need to be done. I stand behind doing what needs to be done when it is needed and listening to the nurse and families involved when others may want to put if off until another time like the day shift or a weekday versus a weekend. If there is an issue I investigate all aspects and gather information from all involved before deciding that action needs to be taken sooner than later. Most often the sooner than later approach is justified and I get it done. I have an honest and straightforward approach to tasks and projects, but I am also a team player and love gathering input from others to get to the end results. I have had many years of experience at the bedside with almost all being in the NICU. The experiences I have had be it in clinical practice, education, mentoring, or leadership helped me become the advocate that I am today. I have been challenged several times throughout my career and managed to achieve the goals I set out to conquer. I am confident that my willingness to persevere in any situation will serve the Board of Directors well.
Director-at-Large Position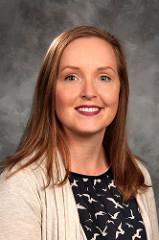 Lisa Smotrich, BSN RN CCRN
RN Education Specialist, John Hopkins All Children's Hospital
Top Issues
Creating resources/structure for collaboration on evidence-based practice recommendations, empowerment of neonatal nurses, and safe staffing.
Relevant Background
I have a passion for working to make unit-based and organizational change to improve the care of neonates in the NICU. As a bedside nurse I championed an effort to change our practice from using CHG for umbilical cord preparation to using iodine after several patients experienced skin breakdown, and I later completed a research project comparing both practices in our organization. As an RN Clinical Education Specialist, in addition to providing education and creating practice guidelines for the NICU, I have collaborated with nurse educators and leaders from other units to improve care of infants in other units (such as the Pediatric and Cardiovascular Intensive Care Units). Finally, I partnered with two other nurses to found the West Coast Florida Chapter of NANN in order to promote professional development and collaboration among NICU nurses at the many hospitals in our area. I feel strongly that the biggest strength and resource of NANN is the opportunity to collaborate and share ideas, and I would love the opportunity to use my curiosity and perseverance in promoting best practice to benefit NANN, the Board of Directors, and neonatal nurses across the country.
Director-at-Large Position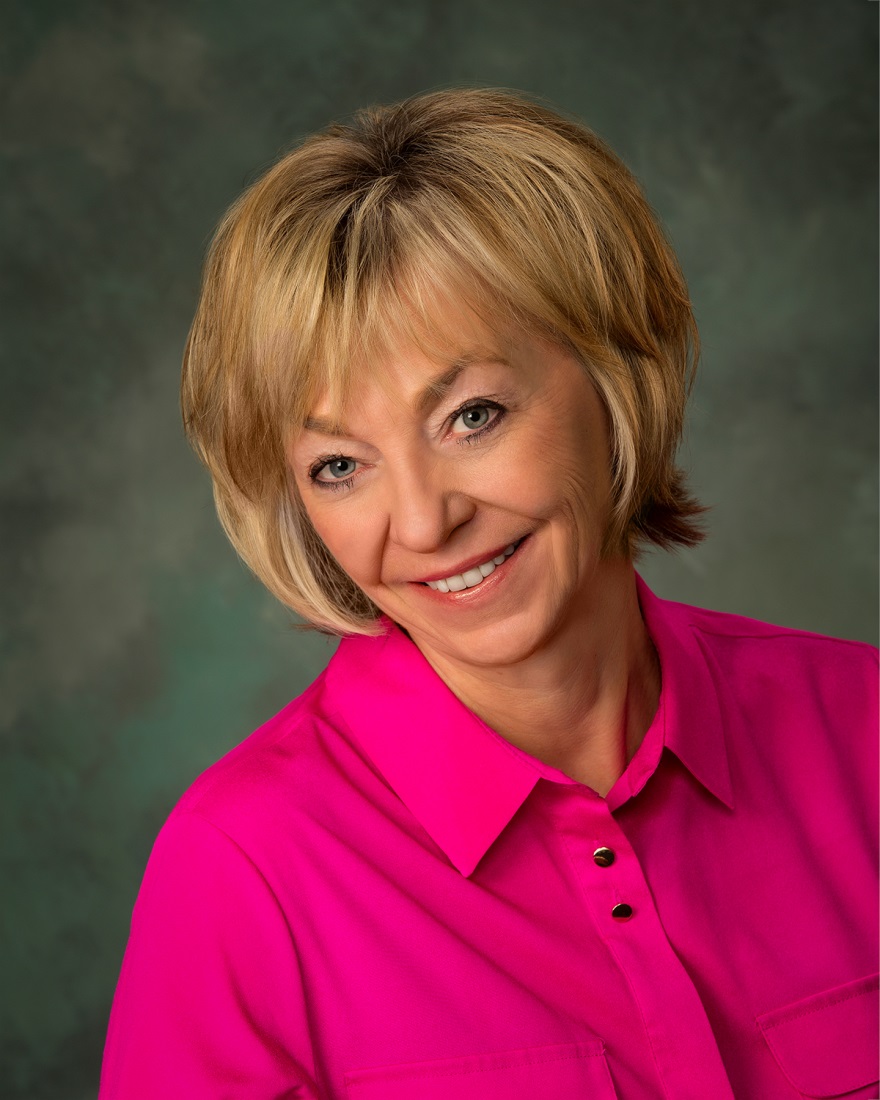 Tracy Wasserburger, RNC MSN NNP-BC
Neonatal Nurse Practitioner, Campbell County Memorial Hospital


Top Issues
1. Safe Staffing- There is evidence that inadequate nurse staffing levels are linked to higher rates of infections, medication errors and other untoward patient events, as well as nurse injury. Safe staffing improves nurse performance and patient-mortality rates, reduces turnover rates, staffing costs, and over all liability. Ensuring safe nurse staffing has and continues to be a top priority for our professional and protect the most vulnerable patients.
2. Collaboration- By networking, coordinating, cooperating, and collaborating, organizations working together can accomplish goals they couldn't reach working in isolation. I believe there are many organizations such as The American Academy of Pediatrics, National Organization of Neonatal Nurse Faculties, and National Council for State Boards of Nursing just to name a few, that can be be partnered with to address important neonatal professional issues.
Relevant Background
I know that my role as an NNP in the state of WY is a very unique one. NANN/NANNP has provided me with the opportunities for professional growth and engagement. Although, as neonatal professionals practicing in a variety of setting and work in diverse roles, NANN has been a vehicle for me to strength my network for neonatal resources. After being elected on the NANNP Council, many opportunities have arise that fuel my passion for neonatal knowledge and allow me to participate in leading change in the neonatal setting. I believe in engagement which is evidenced by my service at the local, state and now national level. I believe that I demonstrate to others that no matter the setting you may work in, you can contribute and gain from participating in initiatives that will promote change and growth in neonatal care. I think I also demonstrate that all can contribute, no matter their experience and education, to the changes in best practices for neonatal care. I also believe that it is important to have diversification of backgrounds on the Board of Directors to wholly encompass all aspects of neonatal care.
Staff Nurse Director-at-Large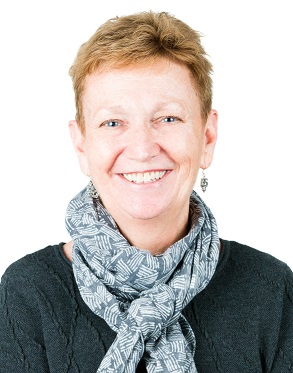 Thomasine Farrell, BSN RNC
RN, The Children's Hospital of Philadelphia
Top Issues
I feel strongly that by growing it's membership, specifically it's younger members, this will position NANN to be a strong organization and one that will grow leaders, and benefit our Neonatal population. I also feel that by promoting staff nurses to engage in their professional organization, this will empower them at the bedside and optimize both their patient's outcomes and their own career goals.
Relevant Background
My own experience on the Board has already enhanced my leadership skill set. The other professionals that this has put me in contact with has given me a national and local look at where Neonatal Nurses are and an intimate look at the importance of our professional organization. My commitment to the bedside career and my life long experience with our most vulnerable patients, coupled with the strong belief that staff nurses must be represented at the national level keeps me energized and wanting to continue this work. My local chapter board positions have also given me insight into the very necessary work that can be accomplished and celebrated in both the community setting and the hospital setting. I feel a true connection to the career I've made in staying at the bedside but elevating it to representation on the NANN board.
Are you a NANNP member?
Make sure you learn about your candidates by checking out the NANNP Candidate Corner.
Are you ready to vote?
Be sure to check your email for voting information! Polls open June 14.